Social Media Marketing in Nepal
by DigitalTerai | September 14, 2020 | Blog |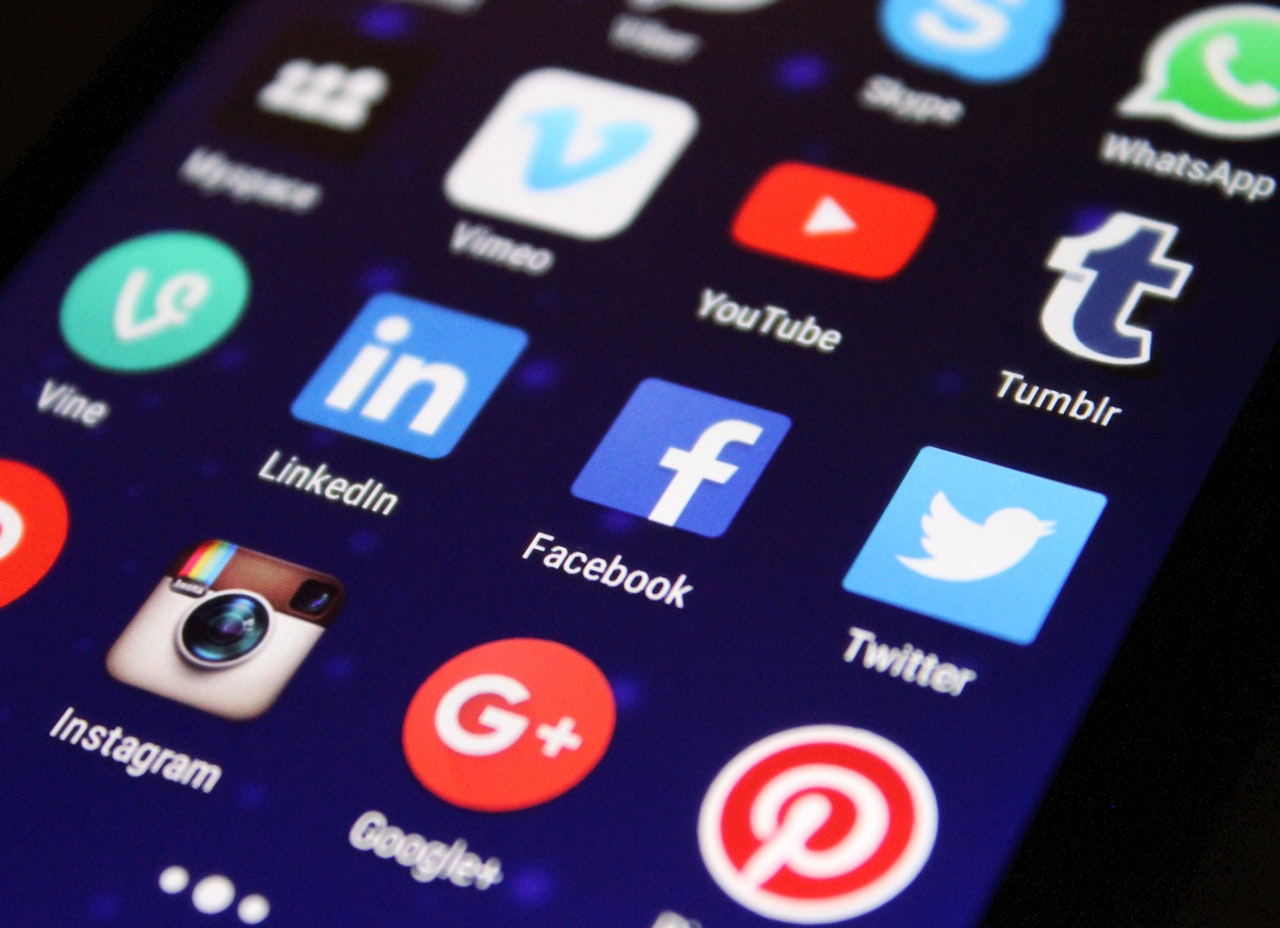 In the last few years, Social media marketing has emerged as a powerful way for all kinds of businesses to reach their target audience & prospects. More than three billion people are active on Social media around the world. Over the years, Social media has gained more and more users worldwide, and it is growing exponentially. This has played an essential role in the way users interact with social networks.
People spend an average of 2-3 hours on social networks in their daily life. Mobile use is beneficial for social media marketing because people can easily access it from anywhere. That is why social networks are booming and have gained importance. With the development of new technologies, there are more and more ideas that you can use to optimize your marketing, resulting in greater efficiency and more experience to learn more about your target audience.
Social media marketing is a powerful way to attract customers and consumers for businesses of all sizes. Customers are already connected with brands through social media. So if you're not directly speaking to your audiences on social media like Facebook, Twitter, Instagram, and Pinterest, you're missing out a lot of your potential customers!
With social media marketing, you can approach a group of people based on their specific interests so that it will be very beneficial for the organization. A large number of target groups can be addressed with a small amount. The conversion rate is much higher in social media marketing. Good social media marketing can bring remarkable success to your business, create dedicated brand attorneys, and even generate leads and sales.
What is Social Media Marketing?

Social media marketing is the way of using social media platforms to connect with your audience in order to grow your brand, increase sales and traffic. In other words, This allows you to create and share content on social media platforms to achieve your marketing and branding goals. Social media marketing includes practices like sharing text and image updates, videos, and other items to improve audience engagement, as well as paid advertising.
This also helps you connect with your audience to increase sales, grow your brand, and increase your website traffic by posting quality content on your social media profiles, listening to, and engaging your followers and results. To do this, you need to post quality content on your social media profiles, listen to and engage your followers, analyze your results, and run ads on social media. It is a powerful strategy that, if used correctly, can attract your attention and traffic to your social media platform. You need to create a social media community, listen to conversations, share knowledge, and participate in discussions.
Most social media platforms have a built-in analytics tool that the business can use to track their engagement and performance on all posts. Social media platforms also include marketing campaign management. By using social media marketing, businesses can also allow customers and internet users to post user-generated content for their business such as reviews, ratings, etc.
What are the top Social Media Networks in Nepal?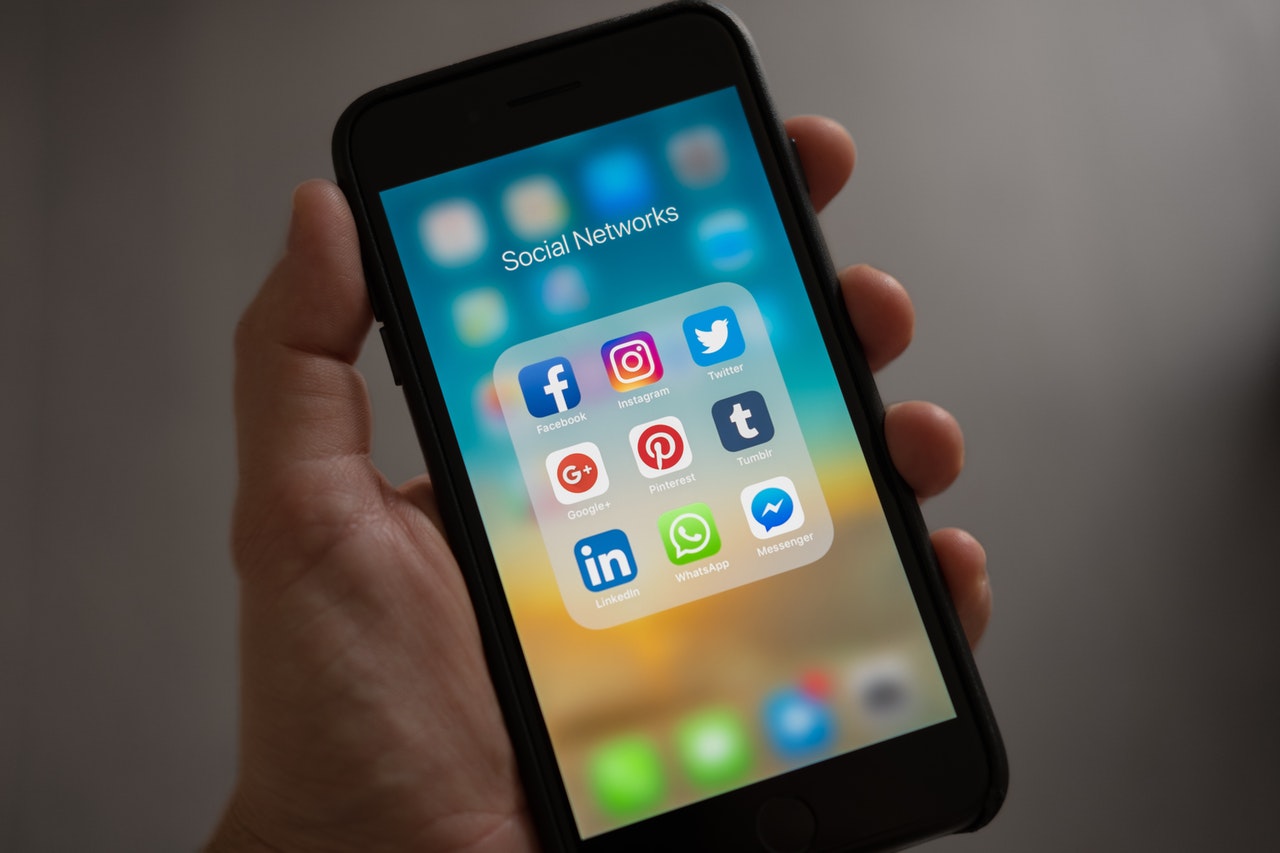 Social networks are one of the most important sources of information and entertainment. People can also connect with friends around the world, share photos and videos, and stay in touch. Social media is becoming more and more popular all over the world and also in Nepal. The need for social media marketing in Nepal is more significant than ever.
Social media marketing in Nepal has grown rapidly over the past decade. It is about sharing information using the Internet through social media platforms such as Facebook, Instagram, Twitter, YouTube, etc. Due to easily accessible smartphones, people, from children to the elderly, are connected to social networks. Social networks do not seem to stop until the world exists because it offers many advantages.
Social media has been incredibly powerful for quite some time, and it has also gotten stuck in our routines. From posting photos, watching videos, writing, and sharing posts on multiple social media platforms, people of all ages have come to the internet in droves and continue to do so.
Social media has given people a platform to make their voices heard on issues and share their opinions with the world. The boom is expected to increase in the coming days as new and better social media platforms join the existing list.
We bring you the top social media platforms mostly used in Nepal. You can learn more about these social media platforms, who uses them, and how the brands can use them.
Facebook
Number of monthly users: 11,545,000
Demographics: Men and women, ages 18-65 or older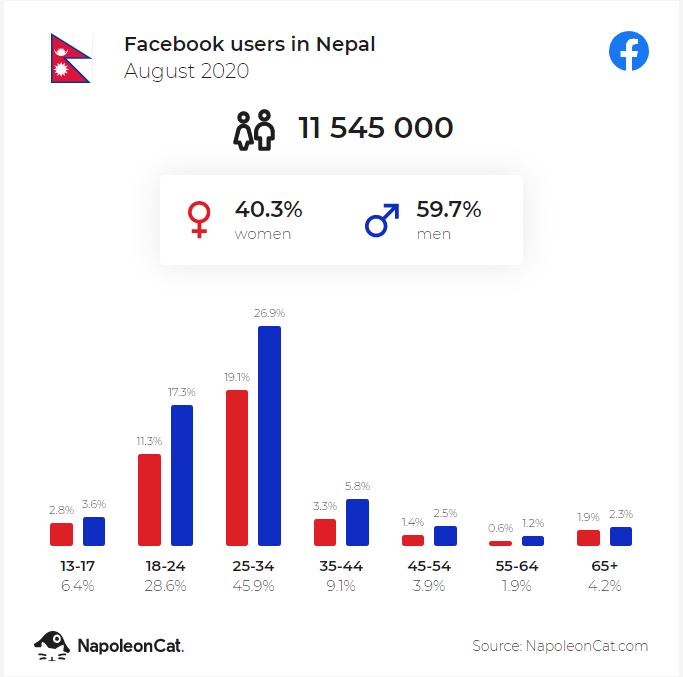 In Nepal, Facebook is the most used platform. It connects people around the world, with 2.23 billion monthly active users. It is a simple platform for chatting, sharing media, creating groups, and making new friends. Today, it is a useful tool for promoting businesses, products, movies, shows, and celebrities.
Facebook is good for lead generation , and its advertising platform can be highly tailored to particular audiences. Facebook is also a great platform to build relationships, show your business's human side, and convert leads into loyal fans and customers. Facebook is great for reaching large numbers of people, but it's important to remember that there is also a lot of competition. Many different content types are suitable for Facebook, but the key is content that shows your business's other side.
What kind of content can you use on Facebook?
A wall of text can quickly disconnect people. It's always a good idea to add personal comments, even when sharing organized content. Photos, quizzes, questions, videos, and other short articles work especially well on Facebook. Short videos work well on Facebook. Add a photo or video to any Facebook post, but associate it with your text. Link posts usually work well on Facebook.
Learn more about how effective Facebook marketing is in the context of Nepal .
Instagram: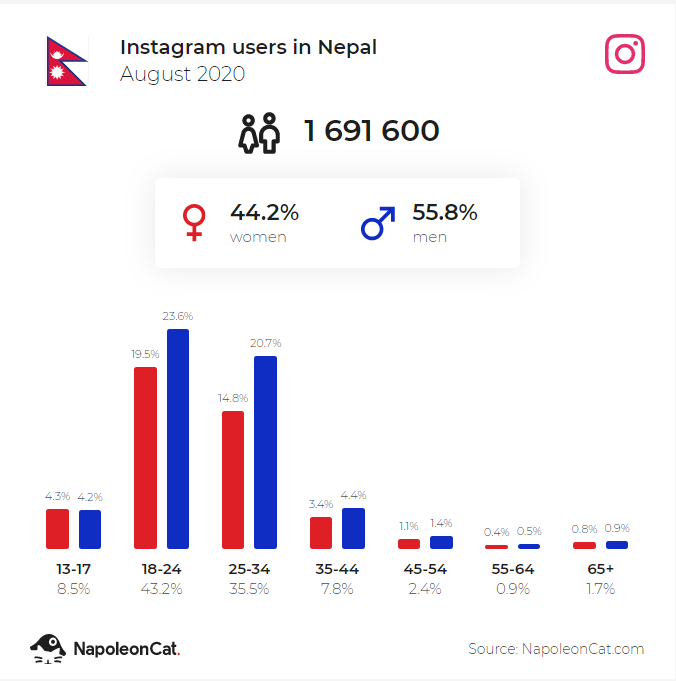 Instagram is one of the youngest social networks with a majority of users under 25 years of age. This makes Instagram the perfect social network for brands or companies that target young and modern population groups. Photos and short videos with little text are great for Instagram. They also integrate with your Facebook and Twitter accounts, so you can share the same photos on all platforms. Instagram is widely used for business marketing. While many people are familiar with Instagram on a personal level, it is also becoming a powerful marketing tool for businesses. Marketers know the usefulness of Instagram marketing and use Instagram to market products and services. It is a wonderful platform for sharing visual stories.

Must-Know Instagram Marketing Tips

What kind of content can you use on Instagram?
Instagram is an image-based social network, so you need to share interesting and relevant photos and short videos. You can combine them to tell a story that has the advantage of staying on top of people's streams rather than getting lost in regular posts. Use a hashtag that is relevant to your brand and whatever you're posting because it makes your content more discoverable.
LinkedIn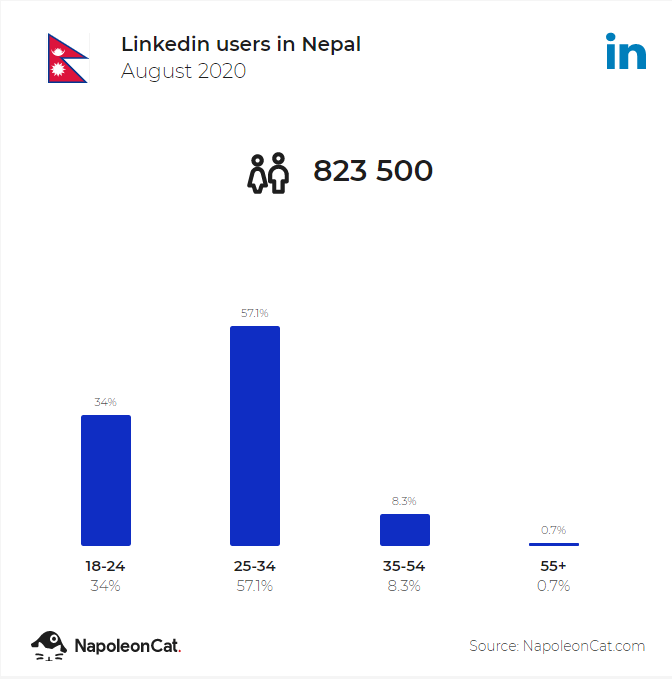 LinkedIn is a social network for professionals. LinkedIn is generally the platform of choice for B2B companies, especially if your focus is lead generation. Anyone who needs to log in to advance their career should be on LinkedIn. It is also an ideal platform for editorial content. It can help you establish your business as a trusted leader in your field, develop your brand authority, and attract potential customers through conversation. This platform also supports activities that go beyond networking with potential employers, employees, or clients.
What kind of content can you use on LinkedIn?
LinkedIn is a professional network, so you need to make sure that any post you share is suitable for that audience. People often read articles on LinkedIn in hopes of learning, especially anything that can advance their careers.
Twitter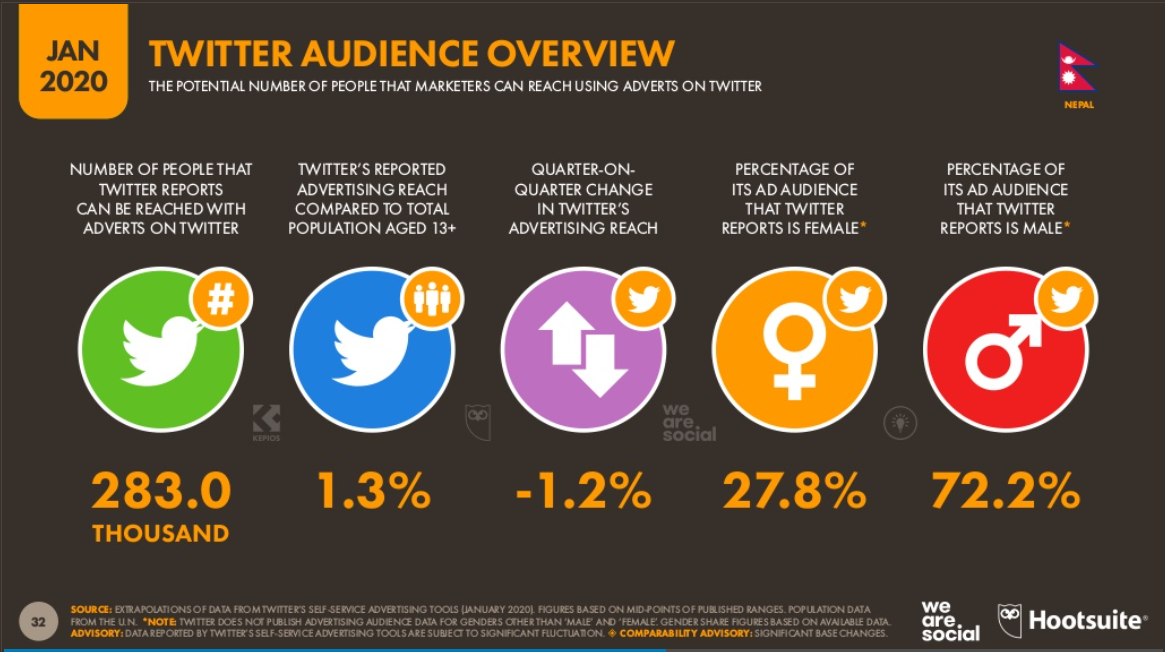 Twitter is the place to go when your business is about immediacy, and you want to reach your followers with breaking news, announcements, important news, and other breaking news. Most Twitter users are under the age of 50 so the type of content on this platform is easily digestible textual content, for example: Articles, lists, and citations. Images are better than videos on Twitter, but textual content always comes first.
What kind of content can you use on Twitter?
Twitter has a self-imposed limitation: you cannot post more than 280 characters in a tweet. Therefore, your message should be short and direct. You can include links in tweets and hashtags (but no more than 1 or 2). Image tweets work much better than non-tweets.
Youtube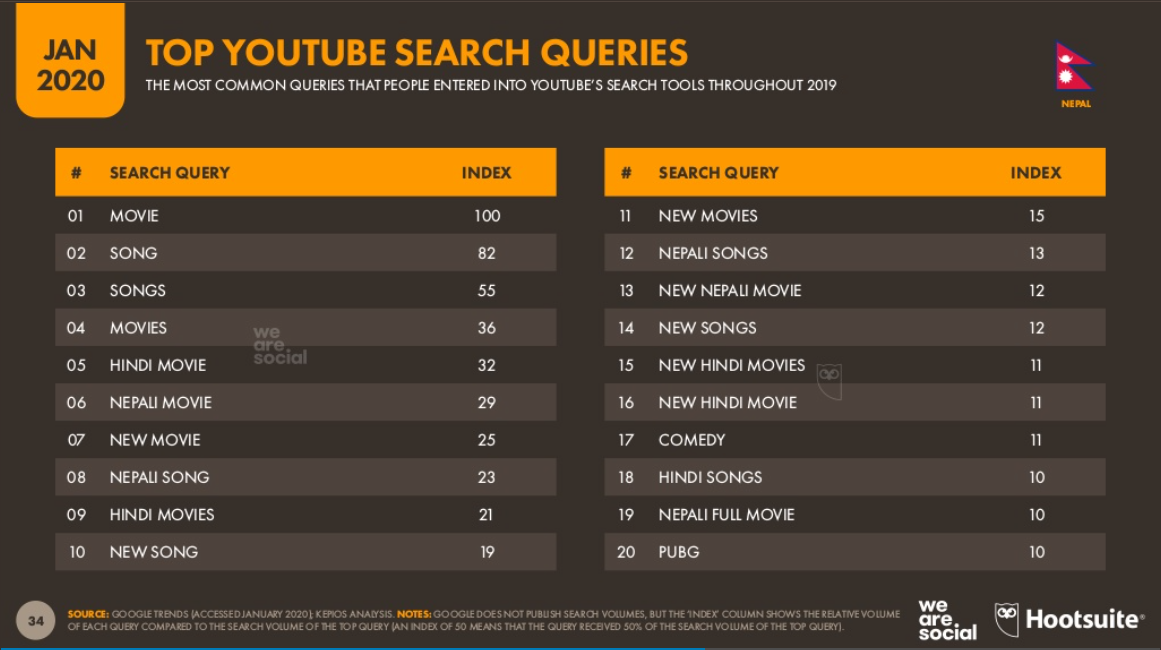 YouTube is something of a panacea when it comes to content because a lot of people use it (it is the second-largest search engine in the world after Google). Comedy and music work great on YouTube, but that doesn't mean you can't use this social media platform for your business. Product reviews, how-to videos, and similar content work especially well on YouTube, especially if it's part of your target market. Once you create a video, it will appear in Google and YouTube search results and you can share it on your other social accounts. If your target audience wants to learn, nothing can beat YouTube.
Benefits of Social Media Marketing in Nepal
Increase Brand Recognition
Social media channels offer new ways to share your brand. It's more accessible to new customers and more familiar to existing customers as they interact with your brand more often. Building a social media presence can help you build your reputation as a professional or business in your specific niche.
Strategies To Build Brand Recognition with Social Media
Many social media platforms such as Facebook, Twitter, YouTube, LinkedIn, and Instagram allow you to access networks that you may not have logged in to before. Every comment, post, or something similar is another new consumer that your business engages with and can ultimately generate a large customer base. A prospect can also determine a lot about a business based on their activity on social media (even if they buy Instagram followers). If a business can convert buyers through social media, those buyers are sure to become more loyal followers.
High Conversion Rate
With greater visibility, your business receives more conversion opportunities. Any blog post, image, video, or comment can bring people to your business website and increase traffic. Social media marketing allows your company to make a good impression through a humanizing factor. When brands are interactive, sharing content, commenting on articles, and posting on social media, it embodies a brand. People prefer doing business with other people rather than with companies.
More than 51% of marketers said that the time it takes to build relationships with consumers has a positive impact on sales. The more you impress a visitor, the more likely they are to think of your business when they need your products or services.
More Incoming Traffic

Your inbound traffic will be limited to your regular customers if you don't market your business on social media. People who know your brand are probably searching for the same keywords that you already qualified for. If you don't use social media as part of your marketing strategy, it will be much more difficult to reach someone outside of your loyal followers.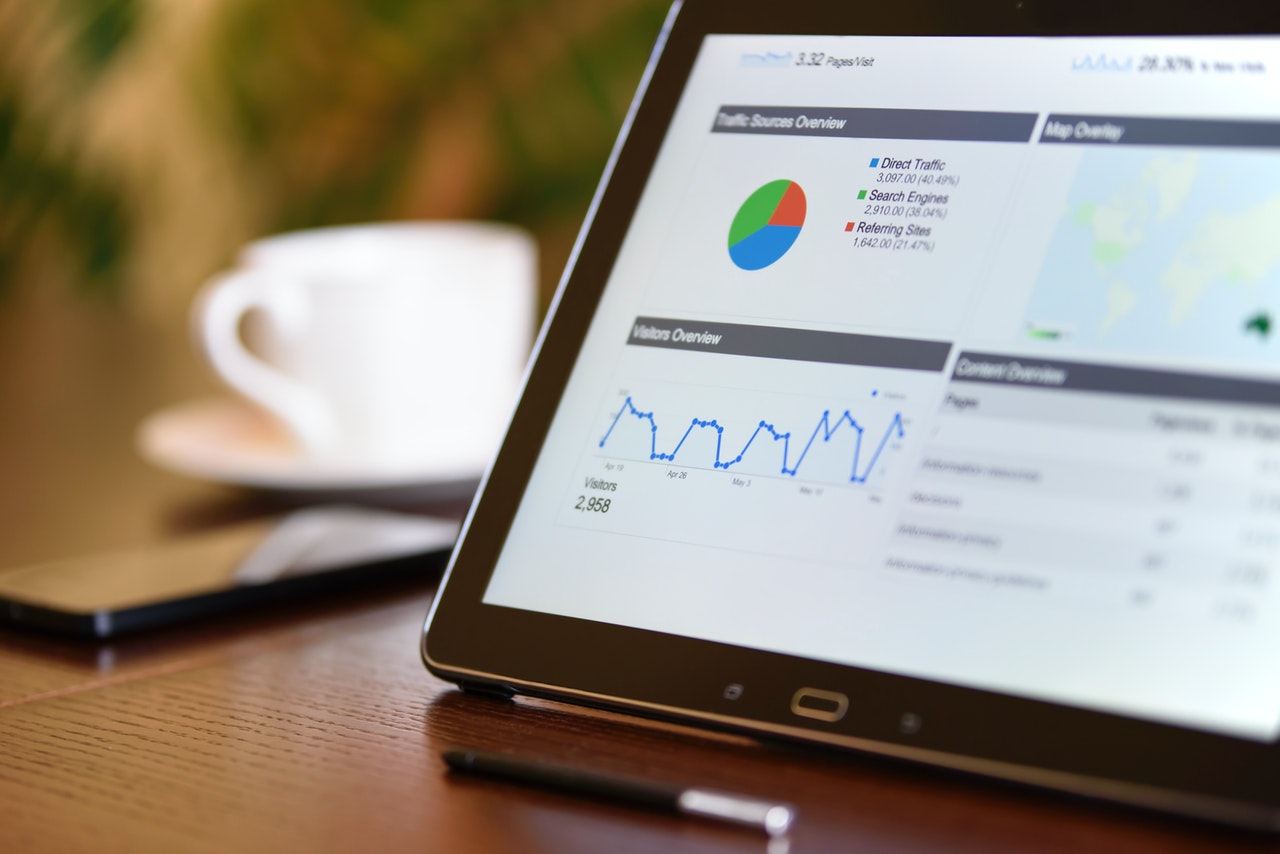 Every social media profile you add to your marketing mix is ​​a gateway to your website, and every content you post is another way to attract a new customer. Social media is a melting pot of different types of people with different backgrounds and behaviors. Different people have different needs and different ways of thinking. By distributing your content on as many platforms as possible, these people can reach your business organically.
It is Cost-effective
One of the biggest advantages of social media marketing is that it is inexpensive. It is completely free to create a social network profile on various social websites. This means that you don't have to pay for post content and can easily engage the audience. It is free marketing that is very effective for your business. Social media marketing offers many benefits that you can use to connect with your target audience. By engaging your target audience, you can provide them with valuable information about your business.
Reduction in advertising costs
Printing brochures costs more than posting on social media. There are Facebook advertising campaigns that help to reach more people than the traditional way of hoarding boards, pamphlets etc. YouTube, the world's second-largest search engine, can be cheaper than network television advertising. With the help of social media, brands can focus on their target audience and spend less on advertising.
Direct access to customers
By using social media, you can always connect with your target market, prospects, and customers. On some platforms, you can update your contacts into your account to connect to them. This way, you can instantly inform your customers about the latest promotions, new products, and more. And the best part is that it is free. It is a great way to improve your current base.
Opportunities to Convert
Every post you write on a social network gives customers the opportunity to convert. If you are based on a subscriber base, you will automatically have access to old, current and new customers at the same time. You can communicate with them and interact with them very quickly. Every photo, video, share, or comment is an opportunity for someone to respond, and every reaction can result in a visit and ultimately a conversion. Not all interactions with your brand lead to a conversion, but every positive interaction increases the probability of final conversion.
Increase Reviews & Authenticity
Reviews are extremely important to a business. This is because people always trust people, especially when it comes to online reviews. So you need to keep an eye on your business reviews and do your best to keep them positive. Good reviews can lead consumers to a different product than the one they originally intended to buy. Establishing a close relationship with buyers or other professionals in your industry can help you increase your chances of attracting new leads or being referred to potential consumers.
Immediate reactions
With the help of social media, businesses can instantly get positive or negative feedback from consumers. This has helped reduce the time between the success of a campaign or a product. This means that companies now have the ability to respond and resolve problems more quickly. With social media, companies have an inexpensive way to promote their products and services to specific users at the right time. For example, companies can run a Facebook ad campaign that engages users based on their age, location, interests, or group they belong to, and receive instant feedback on the progress of those campaigns.
Increase Leads and Sales
Social media marketing can increase sales. It is up to you to decide how you perform on social media. There are people tweeting about a specific need right now. Brands that engage with this audience on a daily basis can convert leads. A percentage will be converted to sales and the source will be obvious. You may have a great website, but all you need is qualified traffic to turn it into sales. You can use social media to generate the traffic you need.
How to do an effective Social Media Marketing in Nepal?
Creating an effective strategic plan for social media is a difficult task. Your projects may take too long to be successful. But it is necessary to take the time to get it right. A successful social media strategy can drive more web traffic and visitors and help you build profitable customer relationships and increase sales. Let's start with the social media strategy step by step.
Create your goals and objectives
In the first step of social media marketing, you need to define the goals and objectives you want to achieve. You can use goals and objectives to monitor the performance of your social media marketing. You can react quickly when you don't meet your expectations. To get a better ROI on social media, you need to set goals and targets. To develop effective goals, they must be specific, measurable, achievable, relevant, and time-bound (SMART). Now that you have defined your objectives, it is important to identify the metrics that you will use to measure the achievement of your goals.
Generally, common social media goals include:
Increasing brand awareness

Generate new leads:

Drive website traffic

Increase online sales

Strengthen customer support

Increasing engagement
Track your current social media presence (if applicable)
Now that you have set goals and objects, it's time to monitor your current social media status. Take a look at your social presence, for example:
Which network is right for your business?

Optimized your Network.

Compare the profile with your competitors.
Choose the social networks that best suit your business
Some people wonder how to find the time and energy to manage accounts on each social network. In most cases, this is not necessary. All you have to do is find the right social media for your business. It would be best if you discovered the social networks in which your target audience spends their time. You may need to do a little research first to find out where your target audience is.
It shouldn't be too difficult, especially when you know your customers. Many social networks are popular right now but don't worry; you don't have to use all of them. You can start with your audience's preferred network and then expand it to others with a sufficient number of active social accounts. In general, it is not necessary to go beyond three or five social networks.
Understand your audience
For successful social media marketing, it is important to understand your target audience. Even if you create the best content in the campaign and don't target the right audience with your content, it is likely to fail. So, create a buyer persona. A buyer persona is a document that contains all the details of your ideal customers. This allows you to create posts that are likely to appeal to your target audience. Get detail about your audiences such as age, location, job title, income, most used social network, lifestyle, values, opinions, interests, and attitudes.
Be visual and develop your content strategy
All social media platforms have different purposes, so it's good to use their individual features. This involves paying attention to the title, image, and description of what you are sharing. All the other social media marketers want to engage people with their posts and images, and you need to optimize your post to compete with them.
You have a better understanding of your target customers or target group and social media channels. It's time to develop a solid content strategy for your social media channel. Don't just focus on text posts and include a blog post, videos, infographics, quotes, tips, GIFs, and images. Make your content informative and avoid advertising content. Photos on social media platforms like Facebook and Instagram generate more engagement. As well as adding images to LinkedIn posts also generate a higher engagement rate.
Interact with your audience
People don't just use social media to read or watch content. You must go online to interact with other people and socialize. Successful companies don't only broadcast to their social audience. They also take care of them. By focusing your attention on the social media that your target audience visits, you can use your resources efficiently. Some companies have found it very helpful to create custom hashtags. These can not only inspire discussion and sharing but can also make it easier to find posts related to your business. Ideally, you should respond to all social mentions and show that customer service is your top priority.
Invest in a social media tool
The tools you choose will determine the strength of your overall social media marketing strategy. Finding the right tools will ensure that your strategy is easily implemented. Many people use social media tools to increase their productivity. So now it is the time to invest some money in social media tools.
Use social media aggregation tools to create a social media hub on your website. With the benefits of social media aggregators, you can integrate all social media posts on your website. This will help you increase traffic to your website. For the best social media aggregation tool, you can use Taggbox.
Find the right time to post
Timing is everything. Get the right audience at the right time. Many brand promoters and content marketers often ignore simple things like sharing at the right time. If you want to engage with your action as much as possible, your post should reach as many social media users as possible. You can do this by posting the time your followers are most active. With Taggbox, you can also analyze the most active time of your subscribers.
Competitor research
You can quickly conduct a competitive analysis to better understand your strengths and weaknesses. This allows you to better understand what potential customers expect from companies in your industry. You can see the weak social areas of your competition and be able to take advantage of the gaps.
For example, one of your competitors may influence Twitter but have a low presence on Facebook even though your target market uses this network. In this case, it may be worth investing more resources in Facebook than competing on Twitter. With a tool like Buzzsumo, you can spy on your competition and discover their most successful social content. Once you know what type of content will resonate with you on which social media, create and share similar but better material.
Paid advertising to increase your audience
Even though good content will eventually sell out your social channels, you still need to get your first following. People have to find your channels before deciding to follow you. There are several ways to promote your channels, some of which are highly visible and some of which are more precise.
You can buy paid ads on most social media networks. Most of them allow you to demographically target your ads and make them visible only to your preferred audience. With paid promotions, you can reach relevant audiences that you are not currently connecting with. You can use advertising to build brand awareness, promote specific posts/videos, or even sell products.
Follow the latest trends and changes.
In social media marketing, it is always important to be one step ahead. Algorithms change forever. So, keep your business up to date with the latest trends and changes in social media. This includes reading up-to-date statistics about the social platforms you use and general social media statistics. Here are some trends that are emerging right now:
Live video content is only increasing and expanding.

Instagram Stories are an essential tactic for businesses.

Messaging apps are on the rise so that consumers can talk to businesses. Influencer marketing is all the rage.

Virtual reality in marketing has become huge.
To get the most out of your social media strategy, you should always be aware of these trends and algorithm changes.
Analyze, optimize and monitor results
After all, doing these activities on social media platforms, track and analyze all your results. By tracking the results, you can optimize your campaign. If it tells you that Facebook or Twitter is your most effective channel, consider duplicating it. Measure the progress of your social media marketing plan.
Make this review part of your weekly and monthly planning processes. See which messages worked well and which ones didn't. Make incremental changes so that you can determine which customizations are responsible for the changes to your metrics. Most of all, enjoy the process - it's a great way to connect with your customers as you grow your business.
Social Media Marketing Trends in Nepal
In today's scenario, social media is essential for any company to run its business smoothly. The digital world is growing rapidly and expanding its platform with new trends, innovative ideas, and updates along the way of marketing strategy. So it is obvious that marketers are aware of the digital environment and its recent updates.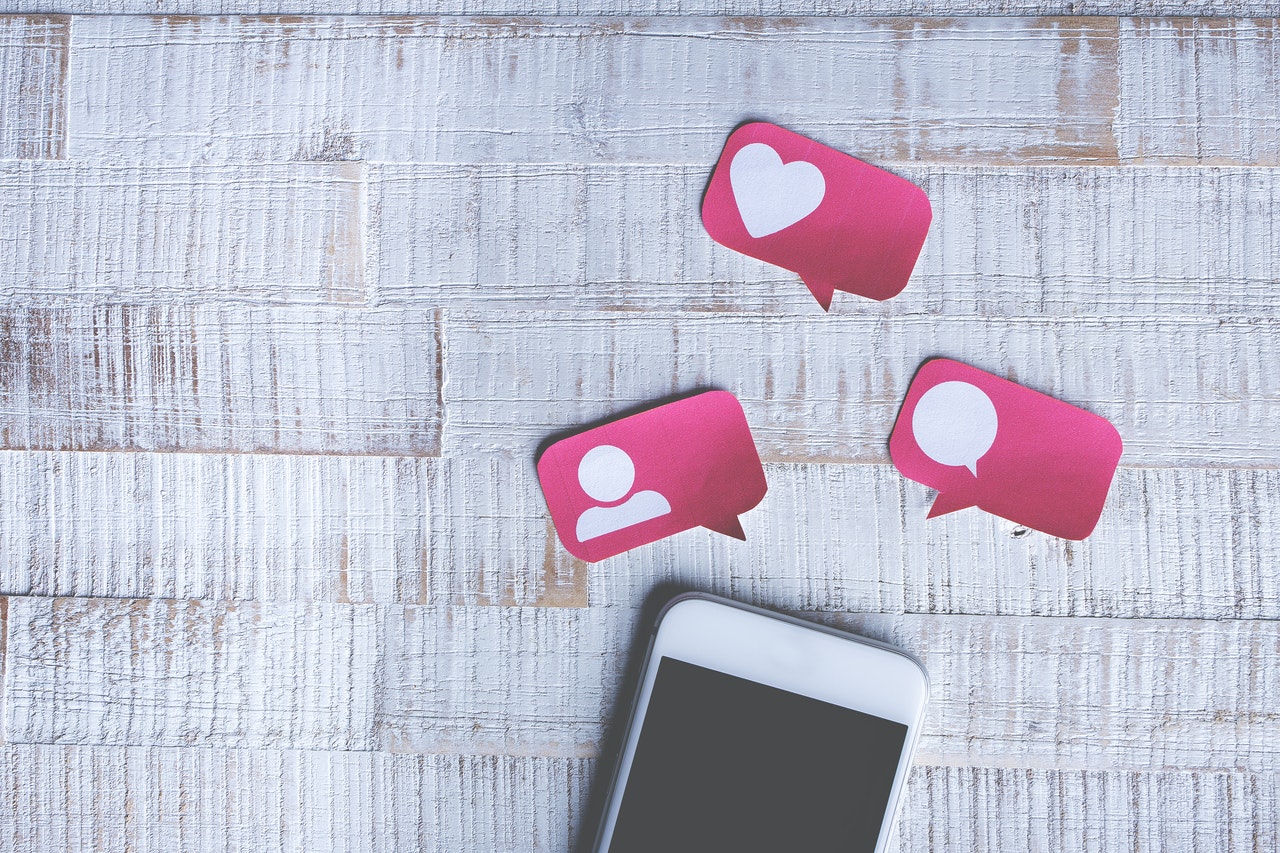 Social media marketing trends have evolved every time new technologies enter the digital market. It is a constant task for the digital marketer to keep up to date of new developments in the digital world. Social media marketing companies leave no stone unturned in incorporating the latest social media marketing methods into their core marketing approach. To help you keep tabs on what you need to know about social media marketing in 2020, we've compiled this list of trends.
Video marketing
Video marketing was a rise in 2019 and is expected to increase even more this year. Online platforms are preferred by 6 out of 10 people as compared to television. 72% of people prefer videos to text messages when discovering a product or service. People are getting more engaged in video content rather than images and written scripts. Conversion can be increased by 86% if a video is used on landing pages.
When it comes to video marketing, don't just think that YouTube, Facebook, Instagram, and even TikTok are growing in popularity these days. If your business isn't using video marketing yet, this year, you should be on board. Textual content can't compete with video power, especially when it comes to selling products and services online. Video marketing is very attractive, especially when it comes to live video.
Social Listening
Everyone likes to open up to a good listener, and that's what social listening is. You can use data to identify and communicate with users who want to regularly interact with your group. Your social media presence will improve as more and more people mention your brand in their conversations. It works great when spending your time figuring out what your competition is doing.
One of the new trends in social networks available today is social listening. You are probably wondering " What is social listening ?" This is exactly what its name implies. It's the process of using data-driven software to track all the conversations. Use social listening techniques to track your own business. Follow all the conversations about your business on social media. Probably the most widely used social listening use case is monitoring brand health to see what people think about your business.
Ephemeral content
Ephemeral content is becoming a new trend on social media that is making a sensation in the market. You must have noticed that Snapchat came first with "My Stories", then WhatsApp, and later Instagram and Facebook. These stories often disappear after 24 hours, making this a great opportunity for marketers to connect with subscribers and increase brand awareness.
The average time spent on Instagram per day has risen from 7 minutes to 13 minutes, to a maximum of 28 minutes after starting the stories. Using this form of media gives people the feeling of temporary content. Viewing a short story for a limited time is a very low commitment to the user. Once again, inherently exclusive content has proven effective among the new social media trends. It's a branding opportunity, a sales pitch, an engagement engine, and a brand loyalty opportunity all rolled into one.
Influencer Marketing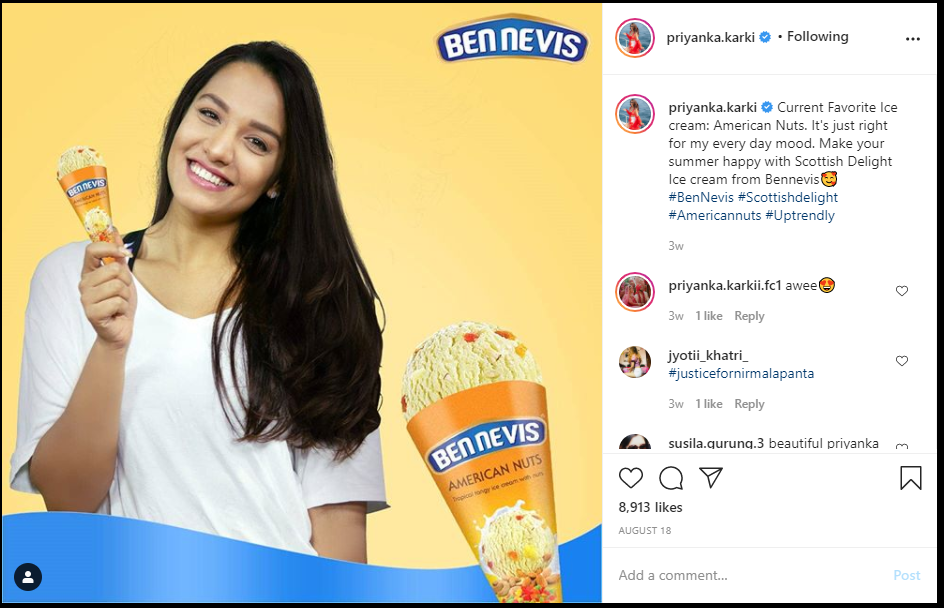 Today, many brands use celebrities and influencers on social media to promote their products. While we wait to see what the impact of various social media trends will be in 2020, there will be an outbreak of social influencers across virtually every social media outlet. More and more companies will invest in influencer marketing, and the cost is likely to be lower than running paid campaigns. Additionally, social media influencers will prove to be more reliable in achieving business goals. Not only will marketers expand their influencer collaboration between one or two influencers, but brand partners will also be more likely to partner with a strong network of small and relevant niche influencers.
Chatbots
Chatbots are just a particular form of software that acts as a virtual helper. Chatbots communicate with users and help them achieve their goals. Chatbots interact with people naturally, primarily through text chat windows. However, verbal interactions are also possible. Chatbots are already in use on Facebook and many other websites. From providing weather reports to automating essential customer service functions, everything can be done quickly with sophisticated software. With bots, users can achieve personalized and targeted interactions without taking too much advantage of limited human resources. Its effectiveness in 2018-2019 is already showing a significant increase in use, and this use is expected to increase further in 2020 for social media marketing.
Final Thought
Social media marketing and its future is very promising. The number of users of social networks and social media platforms increases day by day. Social media is unpredictable. The opportunities for the development of social media are endless. In the coming years, social media will adopt other mainstream business and marketing styles. Experts strive to use social media platforms to create more opportunities and ease for everyone.