Google My Business Optimization: Step by Step Guide
Google My Business Optimization: Step by Step Guide
Google My Business Optimization: Step by Step Guide

To thrive in buzzing competition, every business needs to work on digital marketing strategy as well as require optimal use of them. With the advancement of internet technology, nowadays people start searching on Google when they need to find good service providers. So how to reach new customers and make your presence felt? Well, the answer is using google by business listings as your tool to target local consumers and boost your local search visibility.

Google My Business (GMB) is the free and most important online listing for any local business because it helps the business owner to maintain their online presence across the search engine. As it drives the local business search results on Google search, maps, Google Assistant (voice search) and more. In the last few years, Google has introduced new GMB features. If you miss even one or two, your Google My Business profile won't perform well as it could have in local searches or on Google Maps.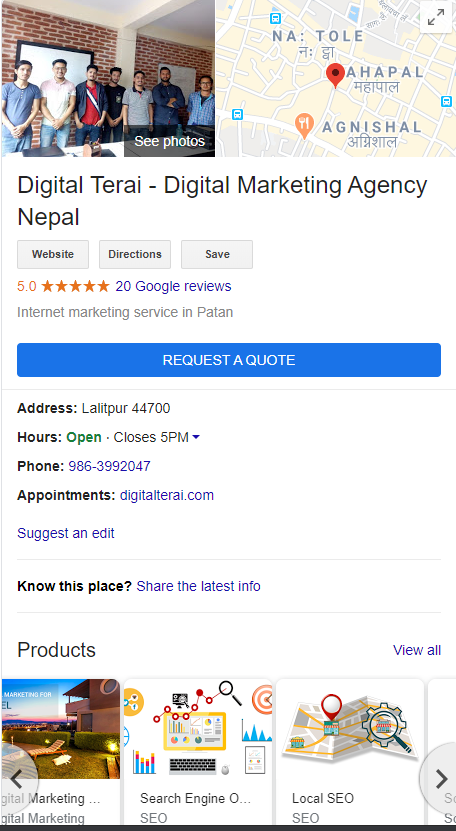 Having a GMB page for your business is important, and even more important is to optimize this page listing. Without optimization, you would not be able to take advantage of a GMB page. Claiming and optimizing your Google My Business listing is critical for not only getting new customers but also to get repeated customers to do business with you again. Keep reading to learn how to optimize Google My Business listing.

But before showing you how to optimize Google My Business profiles, let's have some idea on why optimized google my business is important.


Why is optimized Google My Business listing important for every business?
Google My Business listing provides the information of the business to Google & local consumers and also increases the chances of the local search presence. Optimizing the GMB profile tells Google everything it needs and accurately lists your business in the right places at the right times (in the local pack and Google Maps). When your business meets all the needs defined in the local search term, it impresses all potential customers coming across to your GMB profile. Optimizing a GMB listing not only helps your business to rank better in search results but also encourages those people who view your listing to take the next step and contact or visit your business.

Here are the basic steps for optimizing a GMB listing. The sections below go into detail on each step.


1. Create Google my business account
If you haven't created and verified your Google My Business profile yet, that's the first step. To get started, visit https://www.google.com/business.

Steps to create Google My Business Account

Step 1: Login into the Google Account with your business email id
Step 2: Go to https://www.google.com/business and click "Add your business to Google"
Step 3: Enter your business name
Step 4: Choose the category that fits your business best
Step 5: Enter your address
Step 6: Add your business phone number & website
Step 7: Choose a verification option. If you're not ready to verify your business, click "Try a different method" and then click "Later."

2. Complete and update your business information
Fill out all the necessary information including business name, description, URL, address, service area, phone number, business hour, business category & all. These categories will appear on Google platforms, so you need to make sure that the provided information is correct. All the information should be exactly the same as listed on your website. Otherwise, it will negatively impact your search ranking.

NOTE: If your company's address has changed, you don't have to create a new listing. Just update your contact information in the account.
3. Verify your business listing
Once you create the account, you need to confirm that you are the owner of your business. Google will send you a verification PIN code, which you need to enter for verification. Depending on the information that Google already has, you will be able to choose at least one method of receiving your PIN and can confirm your business.
Postcard to the physical address of the business
A phone call or text to the phone number associated with the business
Email to the email address listed for the business
Instant verification process if the business listing has already been validated in Google Search Console.
Based on the above option you choose, you get the PIN to verify your ownership and manage your Google My Business listing.
4. Add Photos
When it comes to My business listings, images are more important than ever because it helps to attract customers to your business & allow them to visualize their experience with your business. Research has found that images increase the chances of being shared. Photos provide a virtual tour to potential customers, where they can learn about your brand right from their browser without visiting the website. So, they can trust your business and will feel confident in choosing you. To influence your Google image search ranking, you have to optimize image filenames and tags. Uploaded photos should be at least 720 pixels wide by 720 pixels high and JPG or PNG files.
Google My Business divided photos into four different categories:
Logo, Cover Photo, General Pictures, Videos.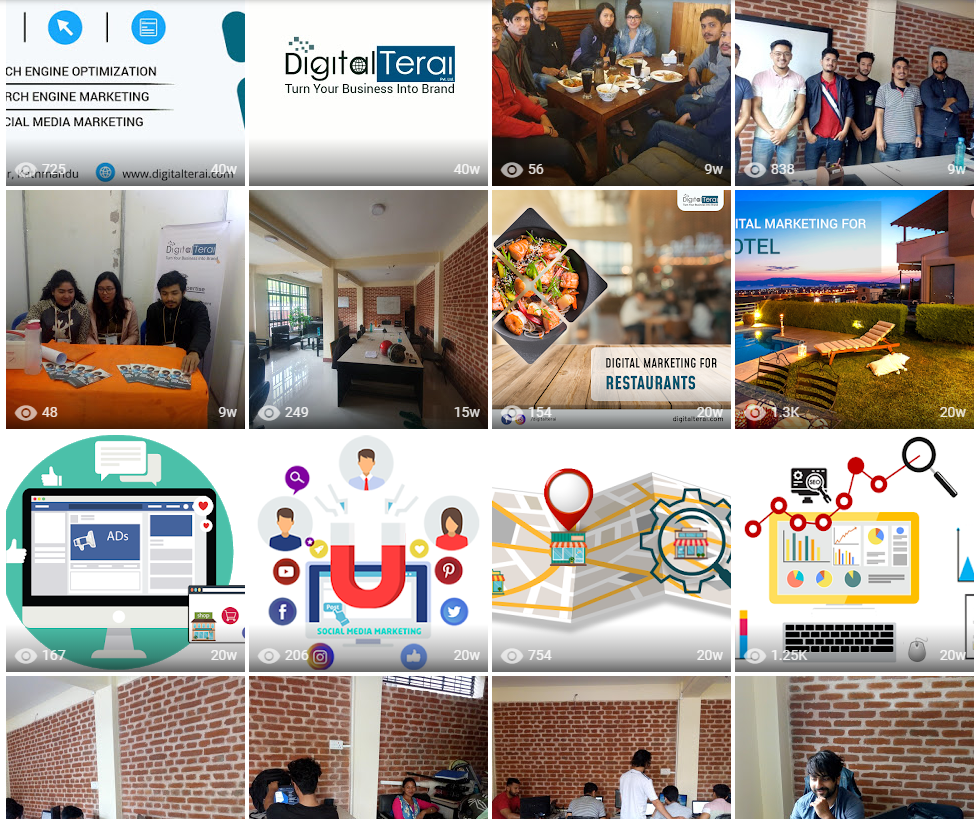 5. Ask clients for the review
Reviews increase the visibility of your business listing and can improve your Google Maps ranking. From a survey, it proves that consumers trust online reviews more than personal recommendations. But how do you get reviews? Encourage your visitors to leave a review. This is how you can strengthen your company's image.

Always replied to your consumer review, Whenever they give the review on any platform like Google My Business. What should you do with one-star reviews or negative reviews?
Just simple, respond to them politely. Try to tell the unsatisfied consumer what measures you have taken to solve the problem. Otherwise, other customers will see only a one-point perspective and, most likely, they will believe that. Your reply is treated as authentication for another visitor. Reviews and its replies play a vital role in Call To Action.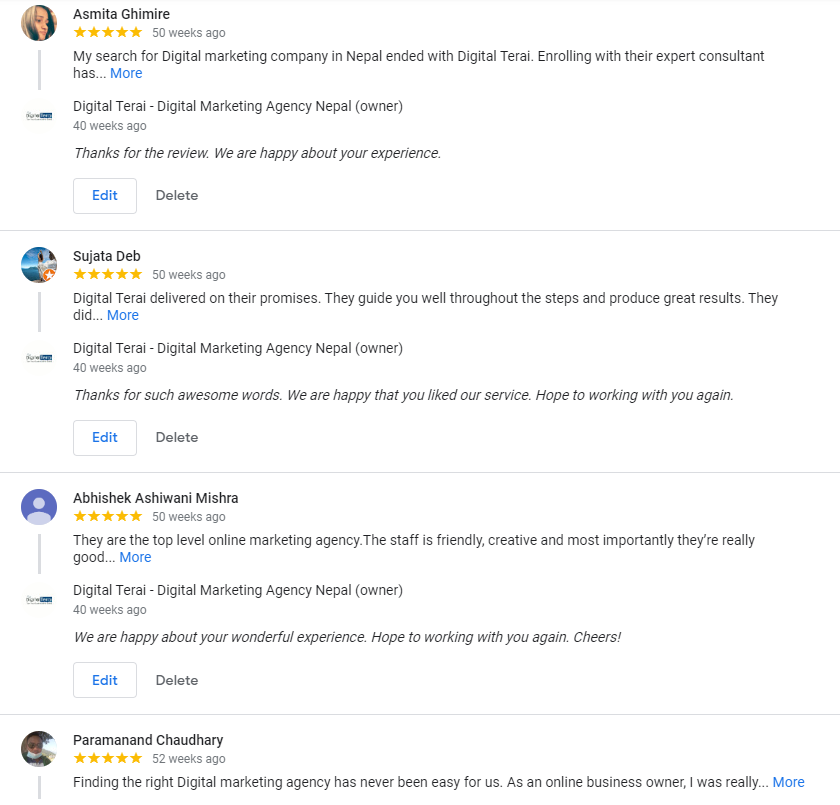 6. Select the right category
Categories are often another part of a business listing. Yet, they are very important to get found by customers. The problem arises to businesses while ignoring categories together or choosing the incorrect ones for their businesses. So, you have to choose specific as the products or services you offer, but not the features your business has.

You have to be sure that you use the right categories for your local business. Google uses categories as a basis for recommendations during people's search. Your business won't be among those recommended by Google in a search if you select the wrong categories. That means you're likely to lose potential customers and may be your business too.


Final Thoughts
Google My Business plays a crucial role in any business to make their business number one in their local area. If you follow those optimization techniques that we've listed then you'll see a rise in your rankings. You can learn and implement it yourself, if not consult with the right professional Digital Marketing Agency in Nepal to enhance your business.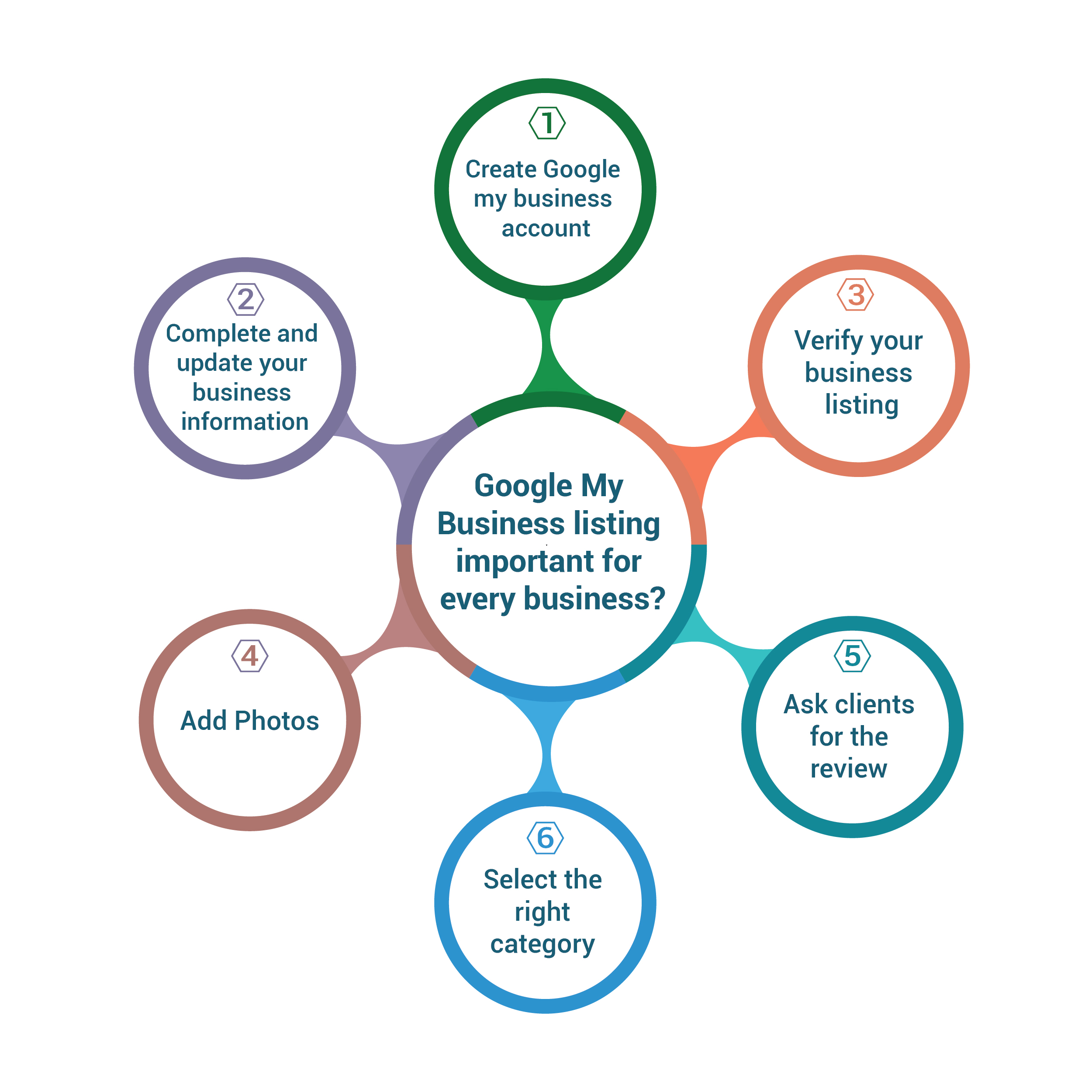 How to optimize Google My Business Listing