A perfect guide to creating whiteboard animation videos
a perfect guide to creating whiteboard animation videos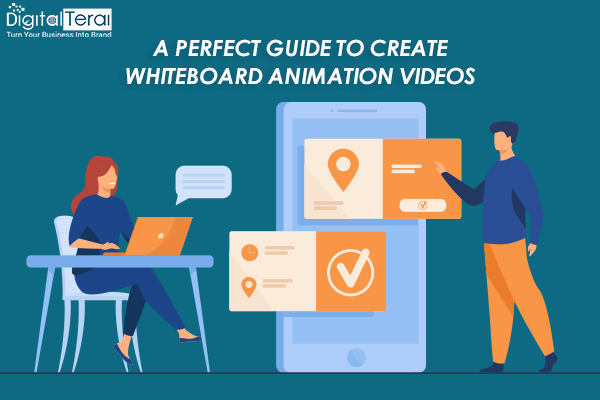 If you are reading this article, you might be familiar with the term whiteboard animation video. Well! It is one of the types of videos that help organizations in sharing their product/services in the form of stories using drawings or sketches on a whiteboard.

Due to its simplicity and effectiveness, 87% of the marketers consider using videos as their marketing tool, and around 83% of the people believe that it gives them better ROI.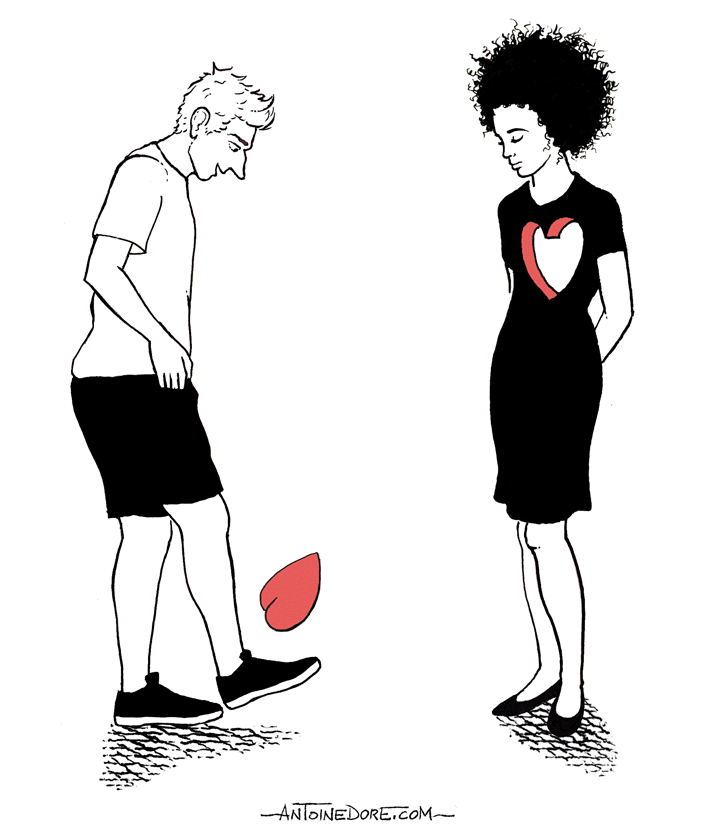 Are you pondering over how to make a compelling and informative explainer video whiteboard animation that not only catches the visitor's attention but also converts them into potential customers?

Well! Do not worry! In this article, I have jotted down some rules/tips that will allow you to create powerful whiteboard animation videos without any hassle. By keeping the checklist in mind, you would be able to reach the business goals and create the videos that actually convert.

But, before diving into the tips, let's walk through some of the benefits of Whiteboard animation video.
Helps you to convey complicated information to the visitor's in a simplified manner
Grabs the visitor's attention and compels them to make a purchase.
Accelerates your ROI
Easy to create
Unique and fresh
Cost-effective
Increase your sales and conversions, and many more.
Now, without any further discussions let's know some killer tips which will help you in making unique and attractive whiteboard videos appropriately.
6 tips to create amazing whiteboard videos for your business
Let's get started….
Tip-1: Make sure your script is damn good
The script plays a crucial role in making a top-class video. Writing a great script will not make the visitors stay on your site but also helps you to build brand awareness.
If your script sounds natural and entertaining, then there are more chances that visitors will love to watch your videos: more the visitors, the higher business productivity.

Always try to create a script, not more than 240 words. It will allow you to make neither too short nor too long videos. So, make sure the script you create is both impactful and educational.


Tip-2: Use engaging animated characters
Nowadays, everyone loves animated characters as it helps in adding a personal touch to the videos. Basically, characters are representing your audience so it becomes easy for the individuals to relate the concept of videos with their personal life.

Moreover, it ensures to keep the audience engaged as it gives a special human touch. As per the analysis, 76% of marketers believe that animation videos help them to uplift their profitability.

So, if you want to make your video appealing and memorable, then make sure to add animated characters while creating a whiteboard animation video.

Prefer reading: What Makes A Good Business Logo?
Tip-3: Add some attractive colors
Everyone wishes to make their whiteboard animation video classy. Are you one of them? If yes, then don't forget to add personal colors to it.

You might have noticed that usually, whiteboard animation videos use traditional colors, including white and white. Indeed, these colors are great, but if you want to attract the viewer's eye, then try to add attractive colors.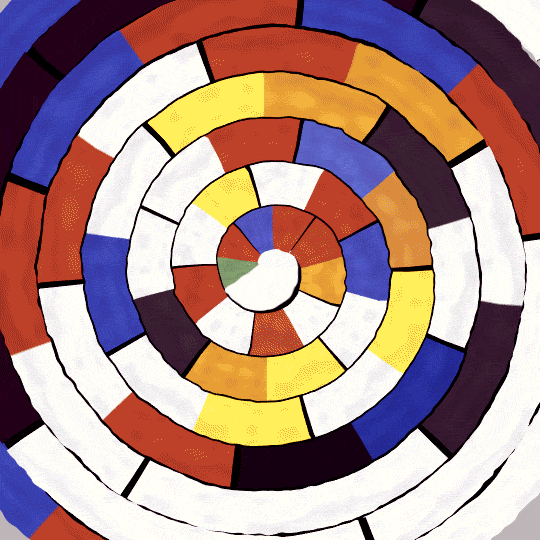 Usage of appropriate colors will make your video sounds exciting to the people and different from the rest. I prefer using brand colors to make entertaining videos. So, always try to keep a balance between the colors because it helps in conveying the same message you want to deliver.

What are you waiting for? Start playing with colors.


Tip-4: Make it mobile-friendly
"The adoption rate of mobile is twice that of the internet, three times that of social media, and 10 times faster than PCs."

In this digital era, if your business doesn't exist online, then there is very little chance to get success. So, most of the marketers prefer making SEO optimized and mobile-friendly videos.

According to Wordstream, 92% of people love watching videos on their mobile phones and share it with others only if it is entertaining and informative. Thus, it's essential to make videos that can be splendid on different devices, especially on mobile phones.

So, make sure to come up with engaging whiteboard animation videos that can be easily viewed on personalized devices. This tactic will not only increase your number of visitors but also improves your brand reputation.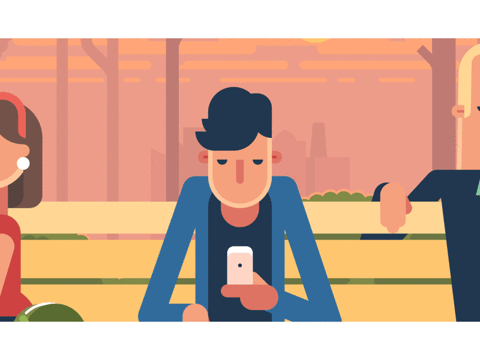 Tip-5: Include emotional elements
If you are successful in connecting with the people, then it becomes really simple to make them understand the complex concept without putting extra effort and time. Are you thinking about how?

Whiteboard animation videos make it possible. They have the power to convey a complex message in a simplified way as these videos are funny, happy, light, and nostalgic all at the same time.

Also, it will ignite the audience's emotions and compel them to make a purchase. It is found that just after watching branded videos, 64% of the customers reach on the decision to make a purchase.

Thus, try to make a video including emotional elements.


Tip-6: Remember to interconnect drawings

Whenever you create whiteboard animation videos, never forget to come up with engaging drawing because handy drawing is the backbone of whiteboard animation.

The main objective behind creating a whiteboard animation video is to engage the visitors and ensure that it takes the right shape. If your drawing is not interconnected with the next, then then it becomes evident that the visitors who are watching the video might redirect to another which will ultimately increase your bounce rate.

If you don't want to lose your audience and spark the interest of visitors, then it's essential to continue making a drawing that interconnects with each other. So, always give a nice continuous flow to your whiteboard animation video.


In a Nutshell
There are no two opinions that a whiteboard animation video is an excellent approach to keep your audience engaged. Whiteboard animation videos have been used as a marketing tool by leading digital marketing agencies in the world, It not only helps to convey the message to the audience but also makes your business stand out from the crowd.

Hopefully, the points mentioned above will help you to create engagement that not only helps you to gain the audience's trust but helps to retain your customers.

Now, I think you are ready to create appealing and educational videos that will upstand your business.

So, roll up your sleeves and get going.

Well! If you are still wondering about the same and have any query, then feel free to drop a message in the comment section added below.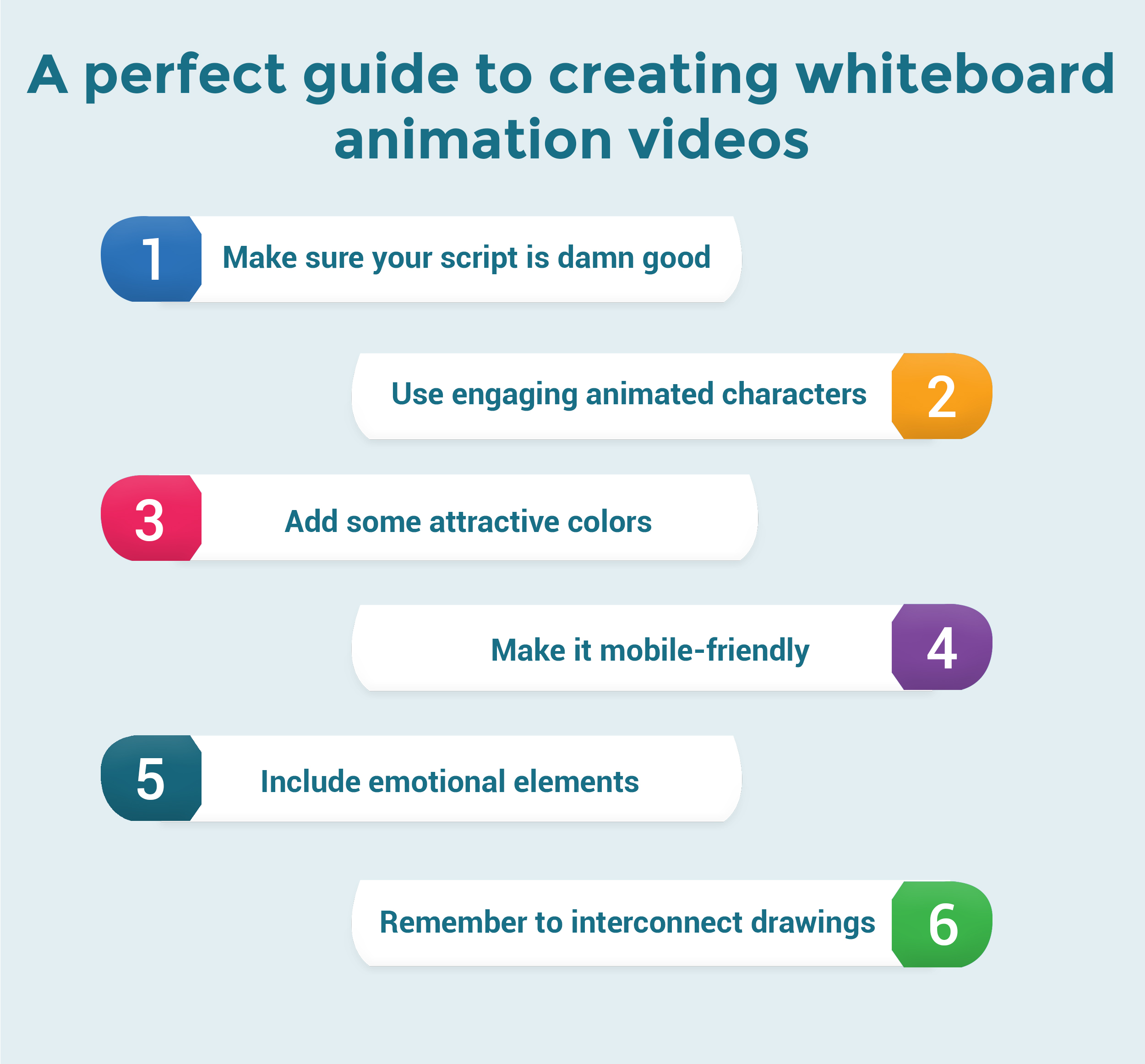 Tips to create amazing whiteboard videos