Digital Marketing Strategies For E-Commerce
by DigitalTerai | August 18, 2020 | Blog |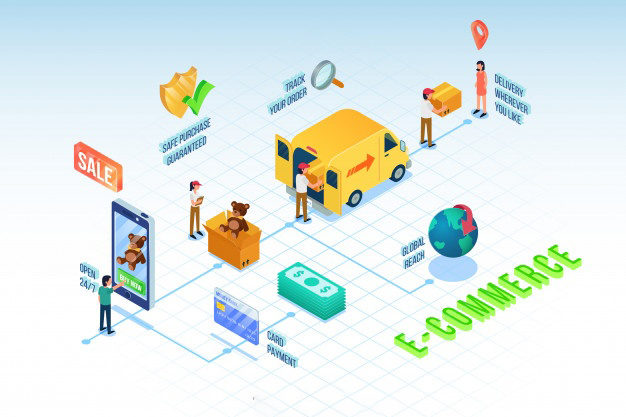 Digital marketing and Ecommerce business goes hand in hand. You can't expect to sell your products or services virtually without strong online presence. Thus you must implement digital marketing strategies to be seen and found by your potential customers.
An efficient digital marketing strategy process is now the prerequisite for any business that wants to prosper amid this digital environment. With effective marketing implements and approaches, digital marketing can help you flourish your eCommerce business. From magnetizing the clients to making them aware of the business; from converting prospects to productive clients, digital marketing plays a huge role in promoting e-commerce businesses. The advertising and marketing strategies are impactfully influencing both B2B and B2C e-commerce businesses and thus making a difference by adding more clients and customers that help in boosting the conversion rates and sales of the business.
Why does the eCommerce business need Digital Marketing?
With e-commerce Digital Marketing , businesses can acquire more customers and increase their brand value. Customers have become smarter. They make sure to go through reviews of the product, they intend to buy. They don't just rely on the content or word-of-mouth but expect some real proof to ensure the product they are buying is genuine and of high-quality. Hence, it has become very important to make people believe in your products which you can do with the help of digital marketing. Digital Marketing affects the buyer's cycle.
Here's why eCommerce business needs to adopt digital marketing strategies:
To build public awareness
Since the internet has a global reach, there's a high chance that your brand will be seen by a larger audience. The higher the number of people that are able to access your brand, the higher is the awareness of the business. Expanding brand awareness is a key objective in marketing strategies. The number of times a brand gets seen is directly related to brand acknowledgment. Being present across different digital channels lends itself to higher brand recognition.
To gather subscriber lists
You can also extract valuable data from your fans and followers using lead ads and create a subscriber list and promote your content on a regular basis using email marketing. Using the subscriber list, you can warm up your leads and turn them into potential customers by sending them regular emails that include relevant information, promotional content, and different enticing offers and deals with CTA buttons.
To engage the audience on the internet
The first step in engaging your customers is knowing your customers. Digital marketing gives businesses a chance to connect on a personal level with their customers. Doing something interactive, like sharing or leaving a comment, helps them recognize the brand better since they feel a personal investment in the brand as they've shared a conversation together. Regular engagement with customers helps the brands increase SEO, drive conversions, and create stronger marketing strategies through collected data.
Digital marketing can be a great CRM tool
Digital Marketing can be a great CRM tool for eCommerce business as it helps you to understand your customers, from who they are to what they want from your business.
For example, with a proper digital marketing strategy, you can identify when a customer researched about one of your products. This allows you to place targeted ads on social media and other platforms to maintain their interest.
To drive leads & sales
A consistent flow of sales leads is the key to success in any business. However, attracting the attention of the audience can be a real challenge. With the right digital marketing strategies, you can increase the number and quality of the leads and sales for your business.
To gather data & analytics
The marketing data provides you with valuable insights into the customers' journey. Gathering accurate data is essential for making any marketing decision effective. Digital marketing makes it easier in gathering the data and analytics from different social media sites and digital marketing campaigns which can be further analyzed to give a business real leverage to target their audience.
To formulate a business expansion plan
By utilizing the collected data and predictive analytics, businesses can generate better ROI and provide insights that can help in planning and implementing a growth strategy to develop new markets and expand the business.
Digital marketing strategies to incorporate in your eCommerce business
Analyze the demand for a product
Demand analysis is the key step for any business to enter into a market and generate expected profits to expand their business operations. There's a cut-throat competition among the eCommerce businesses in the market where each and every business is competing to stand out and grab the attention of the audiences.
Google trends can be a helpful tool to determine which brand or products have greater consumer demand. It lets you know what people around you or around the world are looking for with its search engines.
For example, in the present scenario, there's a high demand for masks around the world. If you are intending to open a business that sells the mask, you can enter a "mask" or "n95 mask" in Google Trends to find out when and where the demand for the mask is high.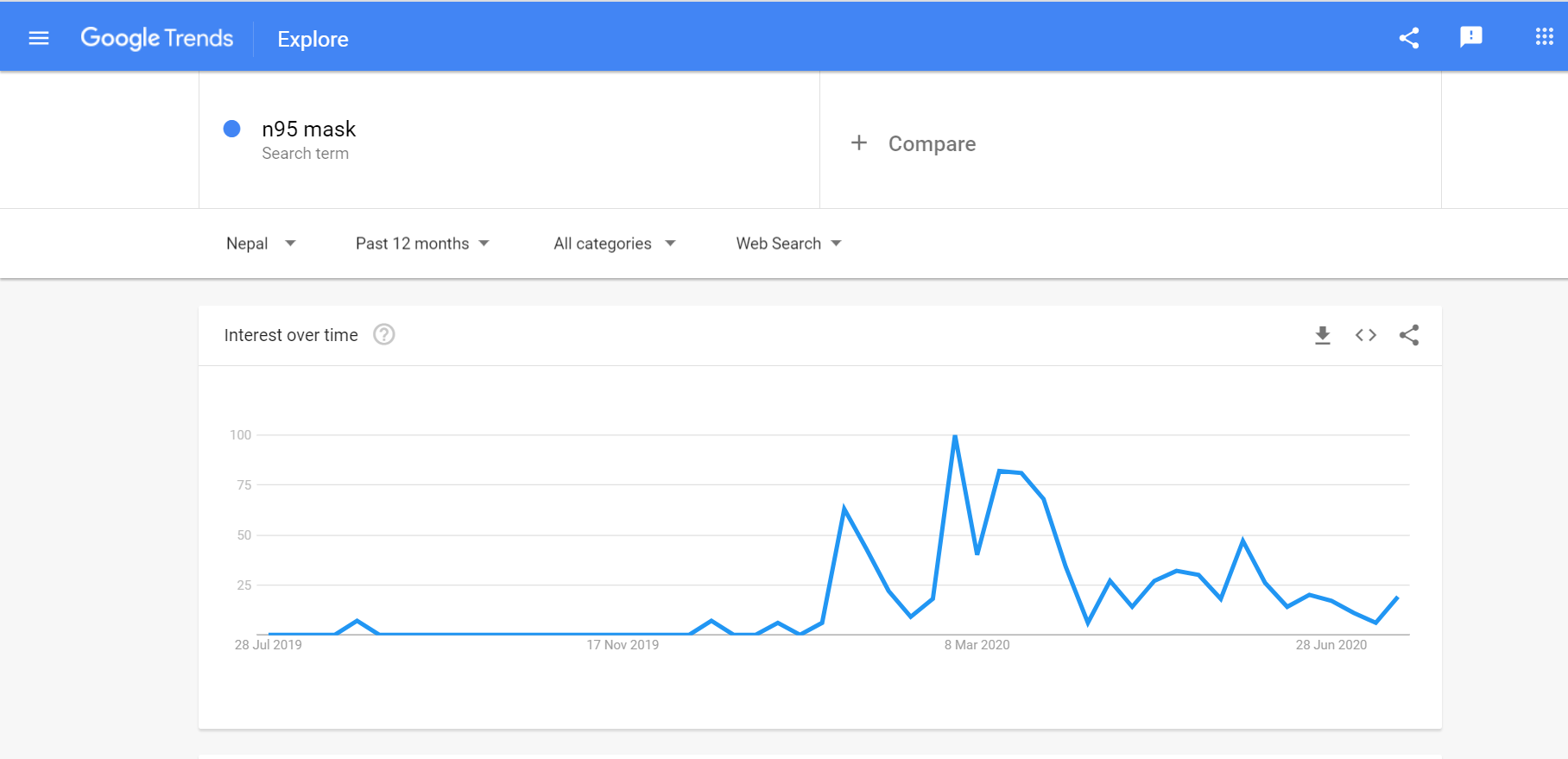 From the above data, it is clear that the western region has a very high demand for the n95 mask. You can target that particular region to start your business.
Search engine optimization (SEO)
It's very important for your business to appear on top whenever a potential customer types in any kind of queries related to the business product like yours. How do you expect people to buy your products online if they can't find you anywhere near while searching for products like yours? Thus, SEO is the must for any business that wants to grasp the attention of users with higher purchase intent.
If you are still skeptical about the power of SEO on your business, just visualize this simple concept in your real life. For instance, if you had to buy a new phone, what's the first thing you would do? Google good phones in the market right? You would go through different models, check their features, compare prices, check their reviews and finally choose one right? Same thing applies to your business too. People will search for the products, find your website on top, they will click through it, explore your products, and make the purchase if they liked it. Simple as that.
Google Shopping Ads
Google ads appear on search engines when you search for any term. If an individual clicks on those ads, then he/she is directed to your site, and then you are charged a certain fee.
For example, say you are searching for jewelry to buy for Teej. When you enter the term " Buy gold jewelry for Teej", the search engine displays various ads on top of its page. If there's a certain ad that catches your attraction and you click the ad, then Google will charge a certain amount to the advertiser.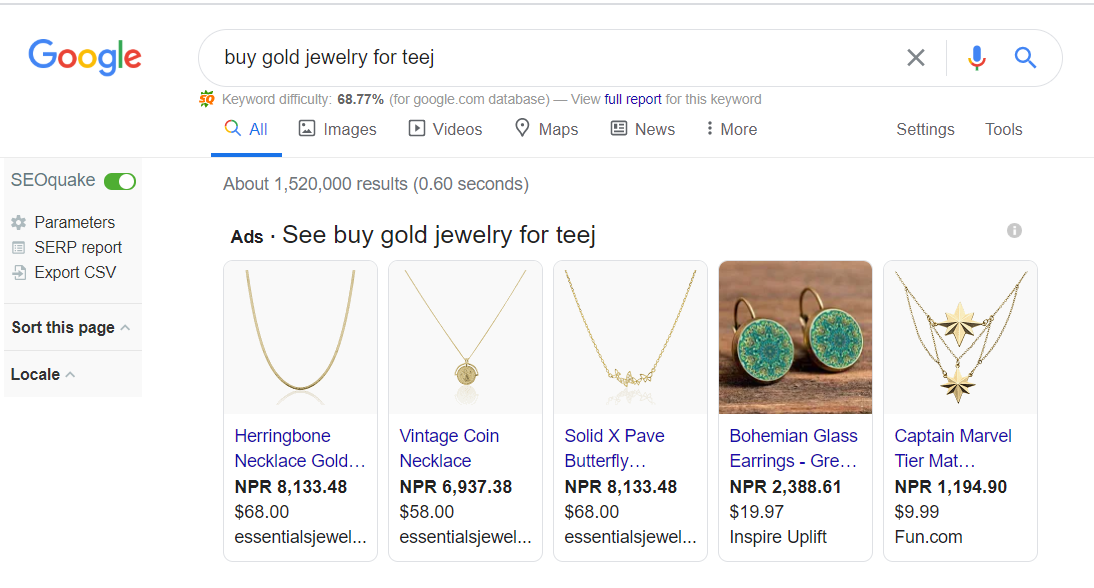 The advantage of utilizing Google advertisements is that once you're generating the right ROI, you can increase your spending per advertisement whenever you need it.
Building an engaged audience through Social Media
Social media is one of the strongest platforms for any business. If you want to tell people about your brand, then you must explore social media. More than 70% of people across the world use social media channels hence it is a highly profitable channel to get your desired audience with minimum efforts.
Set up a profile for your business pages on social media channels like Facebook, Instagram. It's a great way to connect directly with your target audiences. These channels provide you a medium where you can communicate with your customers and also gain insights through which you can make further improvements to your marketing.
Say you have a business of cosmetics products. You can post the images of any newly launched products on Facebook or Instagram to be aware of the customers. Giveaways on special occasions, polls about the new products are some of the few ideas that you can post on social media. This helps to establish a trust that your brand is genuine, compelling the customers to make an effort to reach out.
PPC &

Display Ads
Display advertisements refer to those visual advertisements or banners visible when we surf third party websites. These ads are one of the excellent strategies to attract the attention of those customers when they are on the internet looking for something different but similar.
For example, a beautician while reading the beauty blog came across a display ad your store which offers the cosmetic products of the top brand at 50% discount then there's a high chance she will navigate to your site and make a purchase.
Hence, it is a good idea to invest in this kind of advertising and reach out to a large number of potential audiences.
PPC marketing can also play a significant role in targeting the right audience and driving conversion.
Video Marketing on Youtube
A picture is worth a thousand words and a video even more. Video marketing for e-commerce is one of the best ways to position your brand in new platforms as it draws customers in and owns a larger piece of their time and attention. The largest video sharing site, YouTube has the most traffic and the highest amount of users on it making it the ultimate place for getting your videos published and marketed. Using YouTube to market your video will help build more brand exposure.
Remarketing
A remarketing strategy is important for converting visitors to customers. When it comes to remarketing in an eCommerce business, it is essential to know your customer, a clearly defined target market, proper data and analytics to understand the customers. Remarketing helps in capturing the attention of the visitors to your website who did not make a purchase.
For example, when you use remarketing, your ads get pop up in the browsers of people who might have visited your website. You want your product to be the first one that comes to customer mind when they think of a product similar to yours. The more times the potential customer sees an ad, the bigger the impact it will make. That way, when the visitor is ready to make a purchase, they will come to your website to buy it.
Start Affiliate
Affiliate marketing is one of the effective digital marketing strategies for eCommerce business. It lets the other business/site market your product while paying them a share of every sale you generate.
Most of the bloggers, YouTubers adopt this method, where they can easily promote your products among their fans and earn some profits while making sales. It's a win-win method for both parties.
Leverage your list for more than promotions.
You can make the best use of your email lists by sending out regular promotional content to your subscribers. This will help you raise brand awareness, increase your reach, familiarize people with your brand, and induce interest among people with exciting deals and offers. Furthermore,you can provide valuable information,drop useful tips and hacks, and build business credibility. People will start trusting your brand and will become loyal fans once you win their heart with relevant content.
Talk to your customers
Personalizing and customizing the e-commerce business is essential to establish trust and increase business. When advertising online, it's important to make client service personable; your objective should be to sell the service, not just only the product.
Ask for feedback. It's important to know what your customers think about your business, service and products.Though it might not always be positive, it is helpful. Actively listen to the customers, understand their problems, and try to solve it. This will help to build their trust towards your brand.
You can also offer the choices of live chat, toll-free numbers to call instead of some boring contact form in order to improve customer interactions.
Final Thoughts:
Digital Marketing helps the eCommerce business to grab the maximum attention from the target audiences thus helping your business to convert those into sales. Hopefully, with all these digital marketing strategies for eCommerce, you will be able to reach the right audience, and ultimately be able to focus your efforts to get those audiences converted into loyal customers of your business.