Big Brands & Digital Marketing in Nepal
by DigitalTerai | August 4, 2020 | Blog |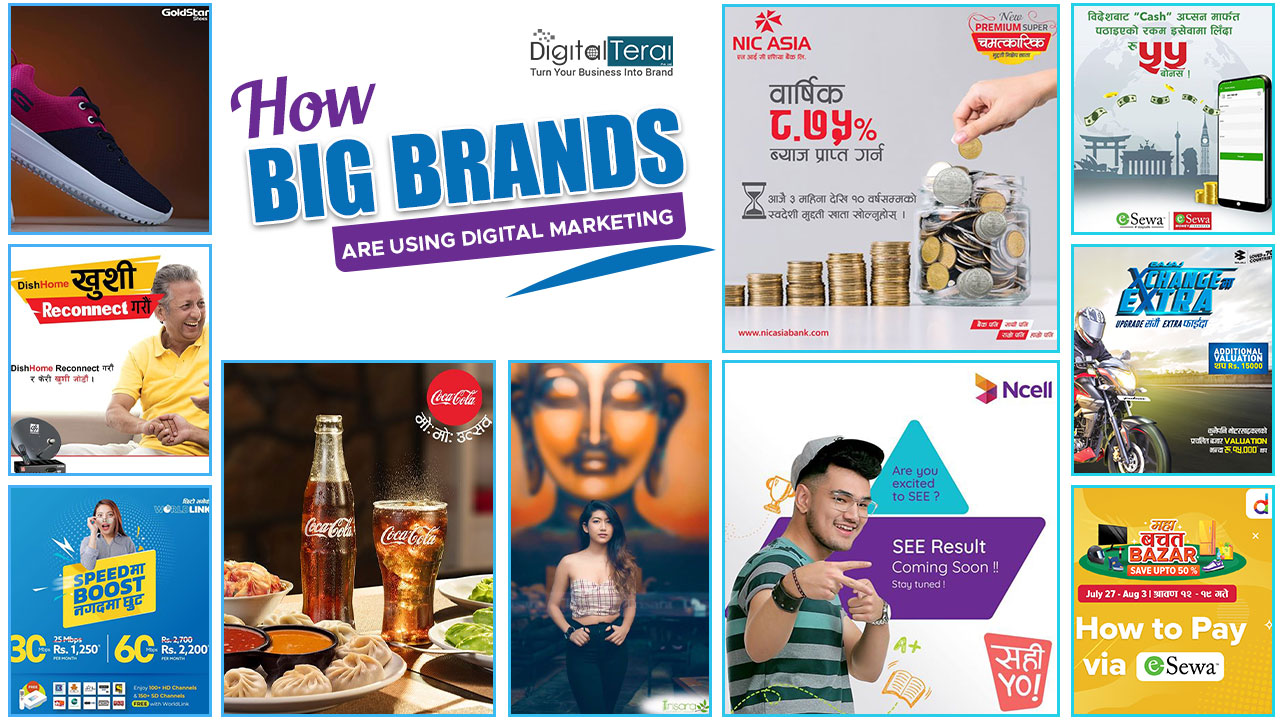 According to the latest reports , big brands of Nepal have increased their investment from Rs 5 lakhs to Rs 3 million annually on digital marketing. Every business is slowly realizing the importance of digital marketing. Today, digital marketing has become a revolutionary phenomenon in the world; it's a cultural shift between the mainstream media and the free and open online community and platforms. It has allowed businesses to have direct access to communicate with the customers, understand their exact needs, and provide seamless services as per the customers' requirements.
Gone are the days, when you had to print expensive billboards, flyers, and pamphlets to promote your brand and make a huge chunk of investment on Newspaper ads, TV and radio commercials to remind your audience about your business. Today, you can easily make people remember and love your brand, implementing simple and functional digital marketing strategies through online platforms.


Why do Brands invest in Digital Marketing?
You can maintain excellent communication and have a better understanding of your customers with digital marketing.

It provides you with an ability to track your customer's behavior and guide them through the purchase journey.

Digital Marketing will help you convey a powerful message through branding

With strategic digital marketing approaches, you can raise your brand awareness and grow your business.

You can provide personalized brand experience to your audience using these online platforms

You will be able to embrace popular trends in real-time and reach out to new customers

It provides you with an opportunity to access customers who rely on mobiles and online shopping

Even with a small budget, you can yield a greater ROI if you applied the right set of digital marketing strategies.
There are few brands in Nepal that have taken their business to new heights with killer digital marketing strategies . In this article, we will discuss those top brands that have been effectively utilizing digital marketing in Nepal . Let's get started
Trisara

Have you ever wondered why Trisara has gained so much hype lately? What makes Trisara so special? Is it food? Is it a classy ambience? Is it because of its comfortable lounge and pleasant atmosphere? Yes, all these things have contributed towards its brand image but that's not it. Trisara has implied its own clever marketing tactics to create an authentic brand image. The restaurant clicks pictures of popular celebrities, and iconic personalities hanging out there and posts it on its official pages which grasp the attention of people. After watching those pictures, they will find that place lavish and sophisticated.
So, they will want to visit that restaurant too and have their pictures clicked so that they can post proud pictures on their social media profiles with the watermark of Trisara on it. Now all of their friends on social media will see their beautiful picture and watermark of Trisara. That way Trisara raised its brand awareness from its user-generated content without implementing any paid marketing strategies. This is what we call the power of social media marketing in Nepal .

How clever is that?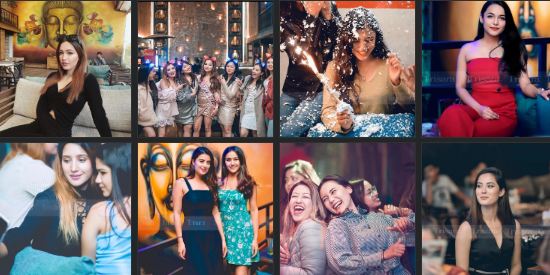 Coca-cola Nepal
Coca-cola is one of those creative brands which come up with excellent campaign ideas. Do you remember the campaign called ' Let's open our hearts with Coke ' that came out at the time of Dashain and Tihar? During that campaign, Coke had removed its logo and put labels of different relationships such as buwa, aama, didi, dai, sathi, etc. on its bottles which became a massive hit due to its simple yet powerful social message i.e. celebration of relationship.
Coke cleverly triggered the emotional sides of its customers by highlighting the importance of relationships in the form of labels and heart touching taglines. Coke tripled its sales that year and left a lasting impression among its fans. That's the power a marketing campaign holds. So, you should also do the same for your company.
Coke also launched another powerful campaign called 'share the coke' which featured many videos of local celebrities and influencers sharing 'fuchhe coke ' with their friends and colleagues. That campaign also became quite successful because of its beautiful premise. Coke incorporated with various celebrities like Priyanka, Indira , Swastima and many others to promote that campaign vigorously.


Ncell
Ncell is another popular brand that is known for its amazing marketing campaigns. Ncell has been able to position itself as superior network quality. Because of its vigorous marketing campaigns, Ncell has created a unique brand image in the present cut-throat competitive telecom market. It has been able to elicit personal attachment to Nepalese customers with its clever marketing tactics.
Ncell tries to maintain graceful communication with its customers by providing instant customer support service. It has been aggressively introducing new services and Data packages to hyper-target both low-end and high-end customers. If you have noticed, Ncell always comes up with a variety of Data packages to encourage more people for data subscription. These days even NTC users keep Ncell SIM in their phones just for a backup purpose.
If you go through its official page, you will find lots of Ncell videos featuring Anmol K.C. who has been assigned with the task of influencing new customers towards the brand. If you are wondering about how to get started on YouTube and Facebook video ads, you might want to check out these Ncell video ads on YouTube & Facebook and get inspired.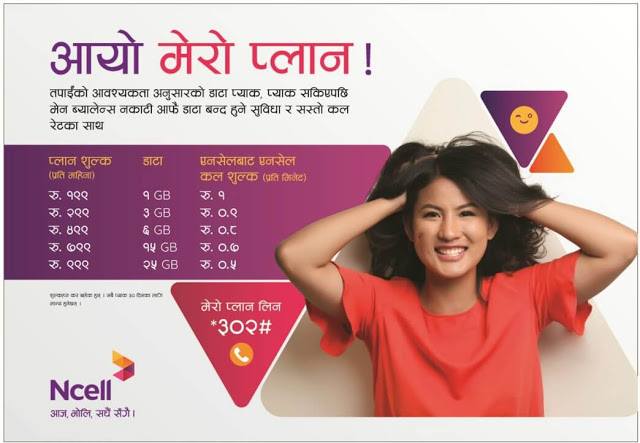 Videos generate much more engagements than a regular post. You can easily understand the impacts of videos looking at the engagement rate on these videos.
| | | | |
| --- | --- | --- | --- |
| Videos | Likes | Comments | Shares |
| Power Of Plus | 30K | 1.4K | 363 |
| Endless Kurakani | 8.3K | 317 | 113 |
| Happy Data To You | 3.4K | 555 | 45 |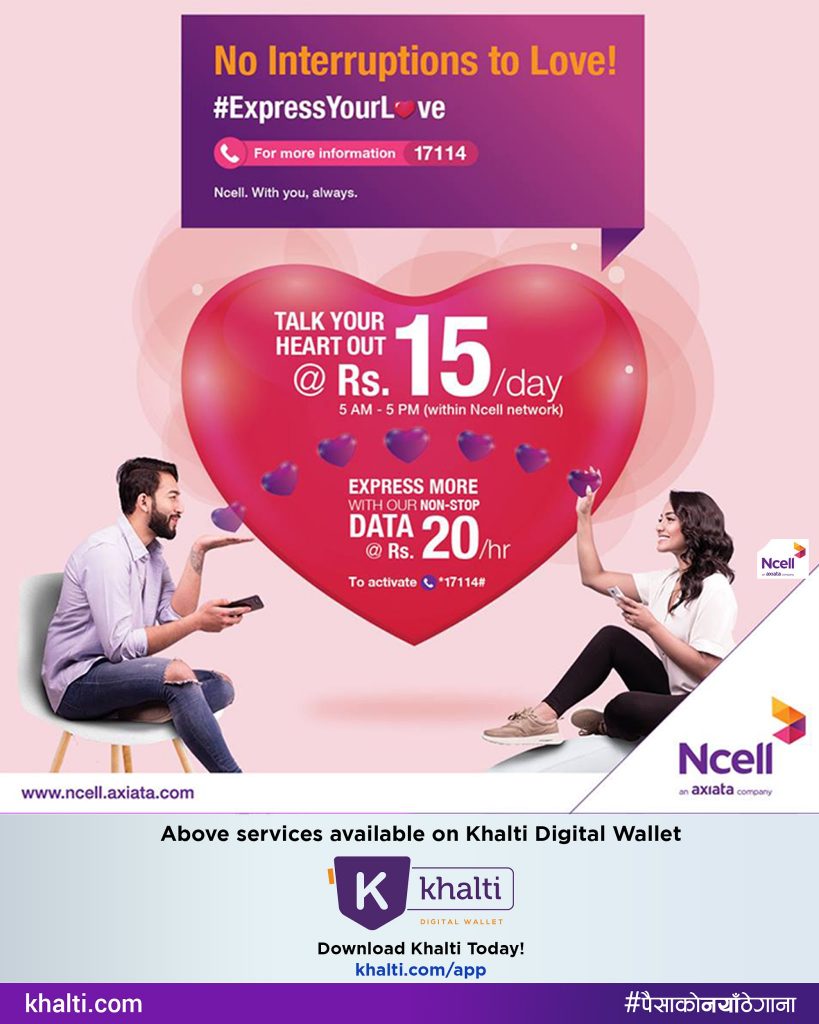 Goldstar Shoes
Under the name of Modern Slipper Industry Pvt. Ltd And Kiran Shoe Manufacturers, Goldstar was established in the mid – 1970s which eventually gained its popularity because of its price and quality. Currently, there are more than 3000 employees at Goldstar Company and produce around 75000 pairs of shoes on a daily basis.
The price range starts from Rs 500. It produces shoes mainly for youth, middle-aged people with lower to mid-level incomes. Goldstar is one of those companies which have maintained an excellent online presence with proper website and implicit affiliate marketing strategies. Even though it has its own online showrooms, Goldstar shoes have also partnered with Daraz , Amazon , and Flipkart to sell its product on a global platform.
You will find the official website of Goldstar on 12th position of SERP when you type sport shoes in Nepal in a search bar.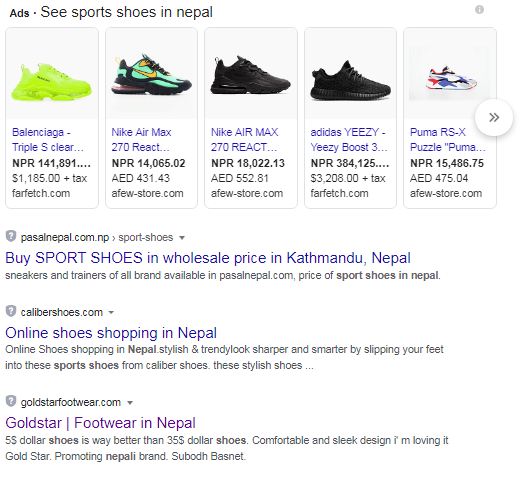 Worldlink
Worldlink is a dominant Internet Service Provider of Nepal which has launched several marketing campaigns like 'Ye Hajur Kata? Scratch Garau Yeta', 'WorldLink Scratch Garnuhos Bhagya Chamkaunuhos' etc. with the aim of increasing new customers. In order to participate, the users had to click the link which would take them to the website's app and click the 'Try Your Luck' button and submit their details to activate their Bhagya Meter.
Once the lever was pulled, the participants would win different gift hampers whenever the pointer would make its stop. WorldLink regularly promotes such campaigns to encourage people for subscriptions. It comes up with creative video ads, display ads, pop-ups, social media ads, and PPC ads, to popularize its brand and maintain a unique identity.
WorldLink Communication had launched a campaign named 'Internet farara, bidesh sarara' during the festive season to increase new subscribers. Under the campaign, 23 new WorldLink internet subscribers would get a chance to visit Paris, Thailand, Singapore, Dubai, Bali, and Malaysia, and many other destinations. Moreover, WorldLink had offered a 40% discount on its annual charge for its new customers and those who wished to renew WorldLink's services.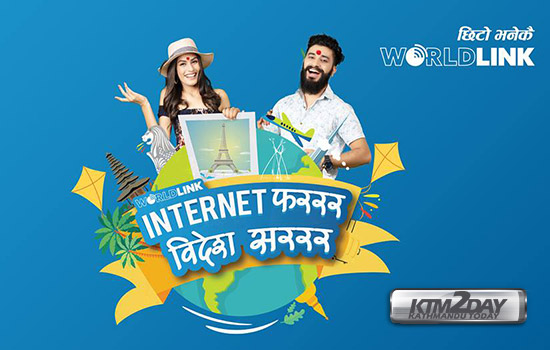 NIC Asia Bank
What comes in your mind whenever you see a red color? Well in my case, a vivid image of NIC Asia pops up in my head whenever I see the red color and hear the word called "Chamatkarik". They use that color and word "Chamatkarik" so much in every single campaign that it has stuck in our head. Their aggressive marketing campaigns have led everyone to believe that red means NIC Asia; Chamatkarik means NIC Asia.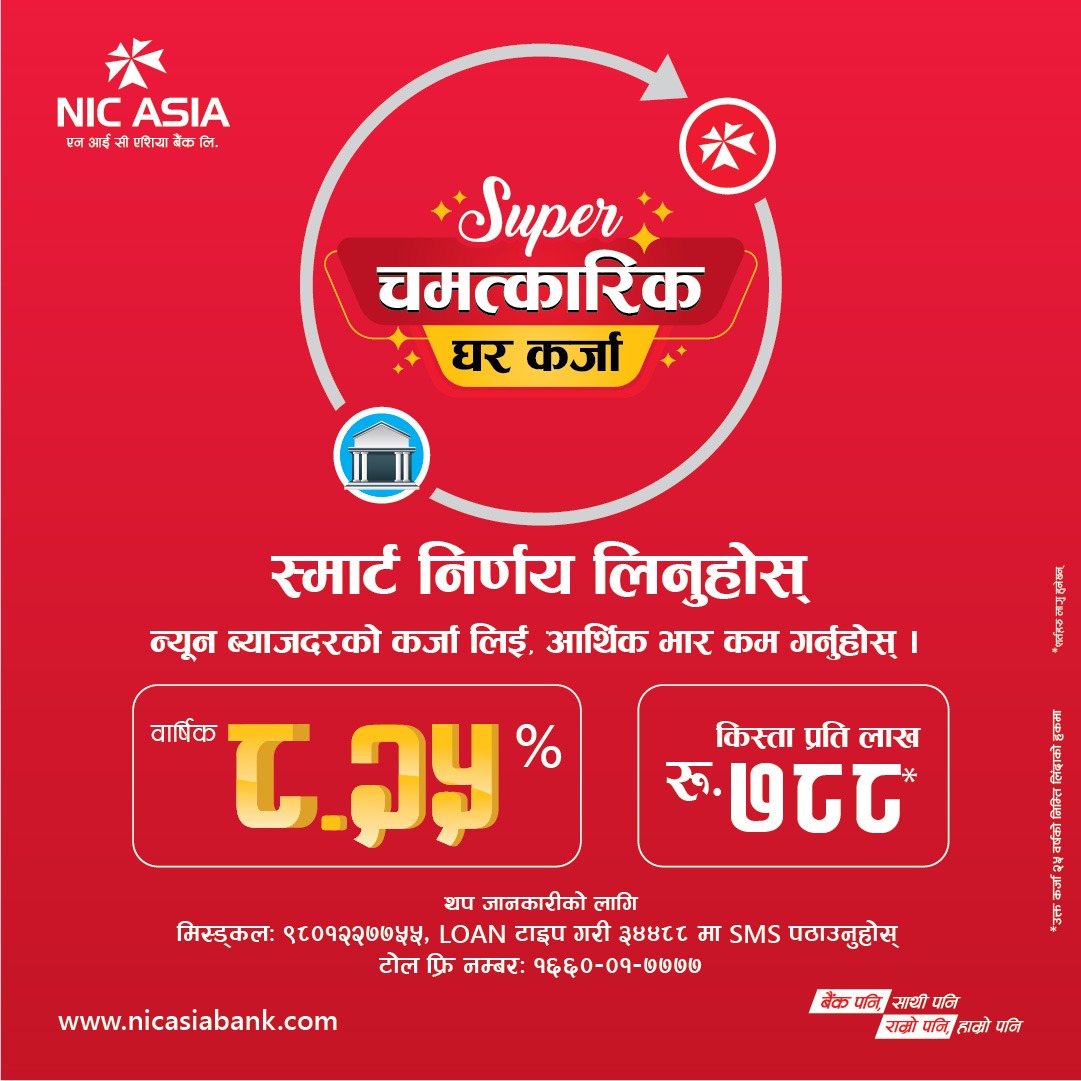 Our brain has been programmed in a way that we clearly remember that particular brand whenever we hear word Chamatkarik and see the color red. NIC Asia regularly launches different campaigns like 'Chamatkarik Bachat Khata', 'Super Chamatkarik Nari Bachat Khata', 'Super Chamatkarik Khata Contest, etc. to associate the word 'Chamatkarik with NIC Asia.
It also holds contests like 'Chamatkarik Bachat Khata TVC Share Campaign where they encouraged people to like their official Facebook page, shares their video with the comment, "#chamatkarikbachatkhata done" and people with maximum numbers of shares on their video would win exciting cash prizes. Such campaigns help to raise brand awareness, build brand credibility, and create a strong bond with their target audience and popularize the brand among the huge mass.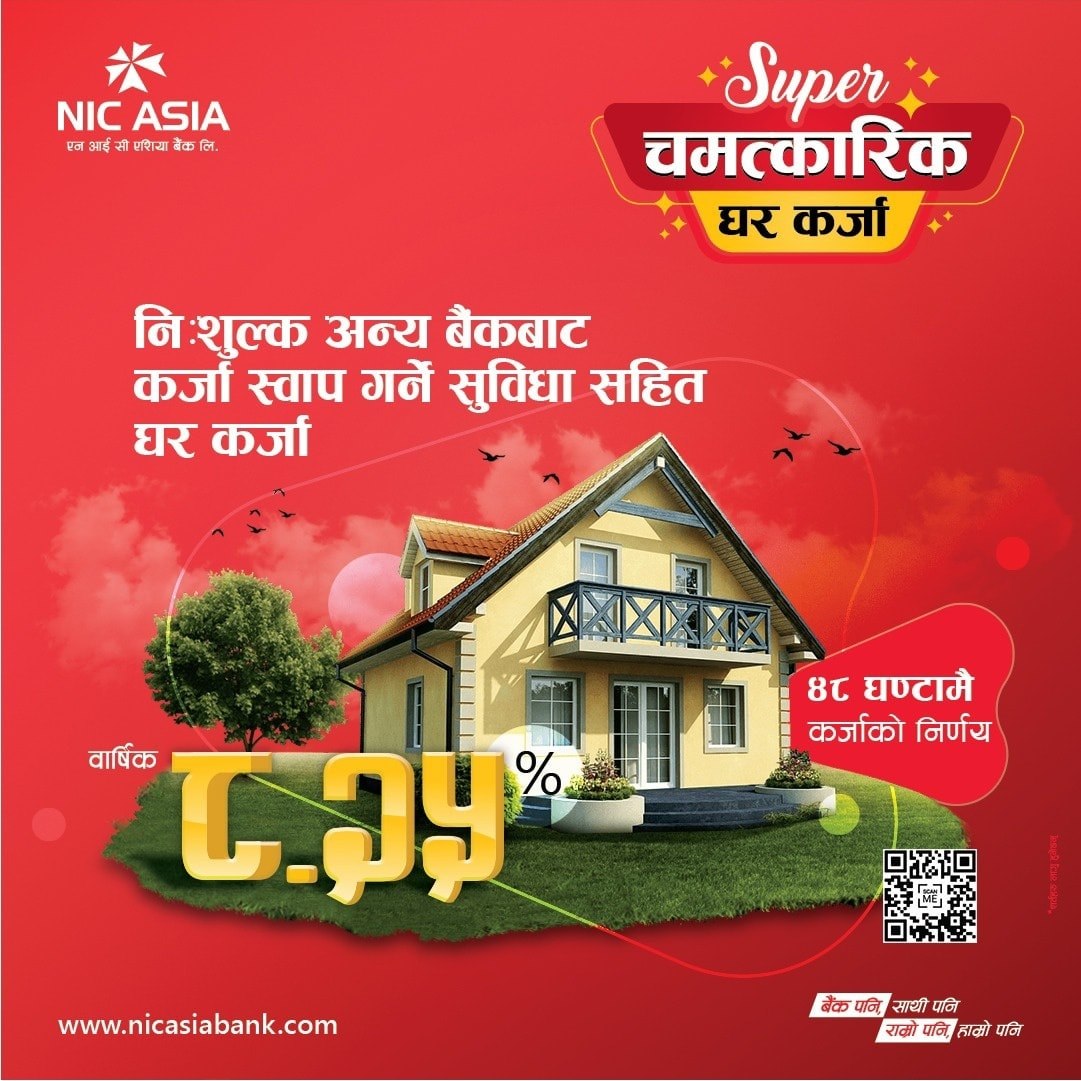 Daraz Online
Daraz Online is another leading e-commerce business that has implemented killer digital marketing strategies to grow its business at an accelerating rate. Daraz online uses exceptional product visualization to showcase its product without having to read product details, regularly uploads product videos with exciting offers and discounts, runs all kinds of ads, and has integrated Search engine optimization in every aspect of their website to be found by the potential customers.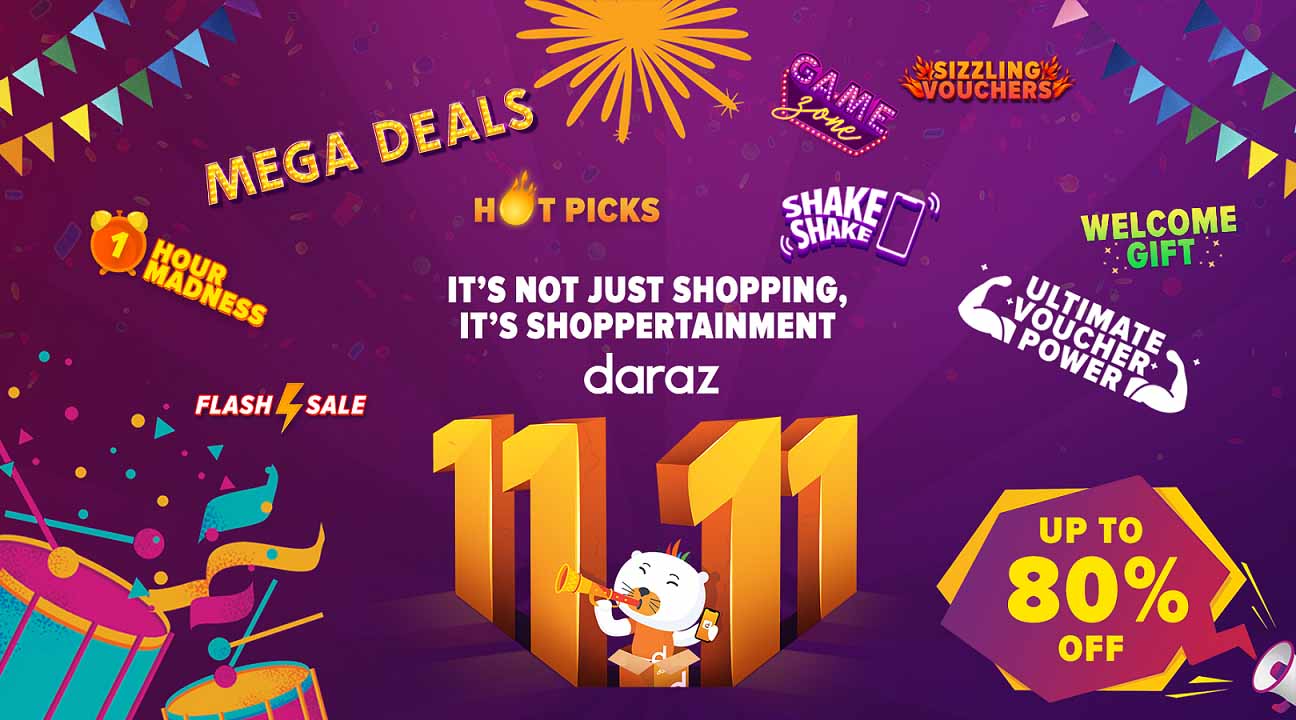 If you searched for any goods online, the first website that pops up in SERP is daraz.com. When it comes to SEO in Nepal , Daraz has done an amazing job here. They have also utilized other digital platforms perfectly to raise brand awareness, attract new customers, encourage repetitive customers, and create a brand persona. Daraz has its own app as well with which anyone can buy products online from anywhere at their own convenience. And we all remember 11.11 campaigns.
It was held on 11th November 2018 for the very first time, when the platform not only created a major hype in the market but also announced the campaign as the biggest online sale in Nepal. According to GadgetByteNepal, with the 11.11 campaign, Daraz received 80 times more sales in comparison to that of an average day. Around 20 lakhs users participated in that specific event. Now you can only imagine how big that campaign was. It's an annual thing. It will come next year too with the same level of buzz.
Exclusive promotional videos of Daraz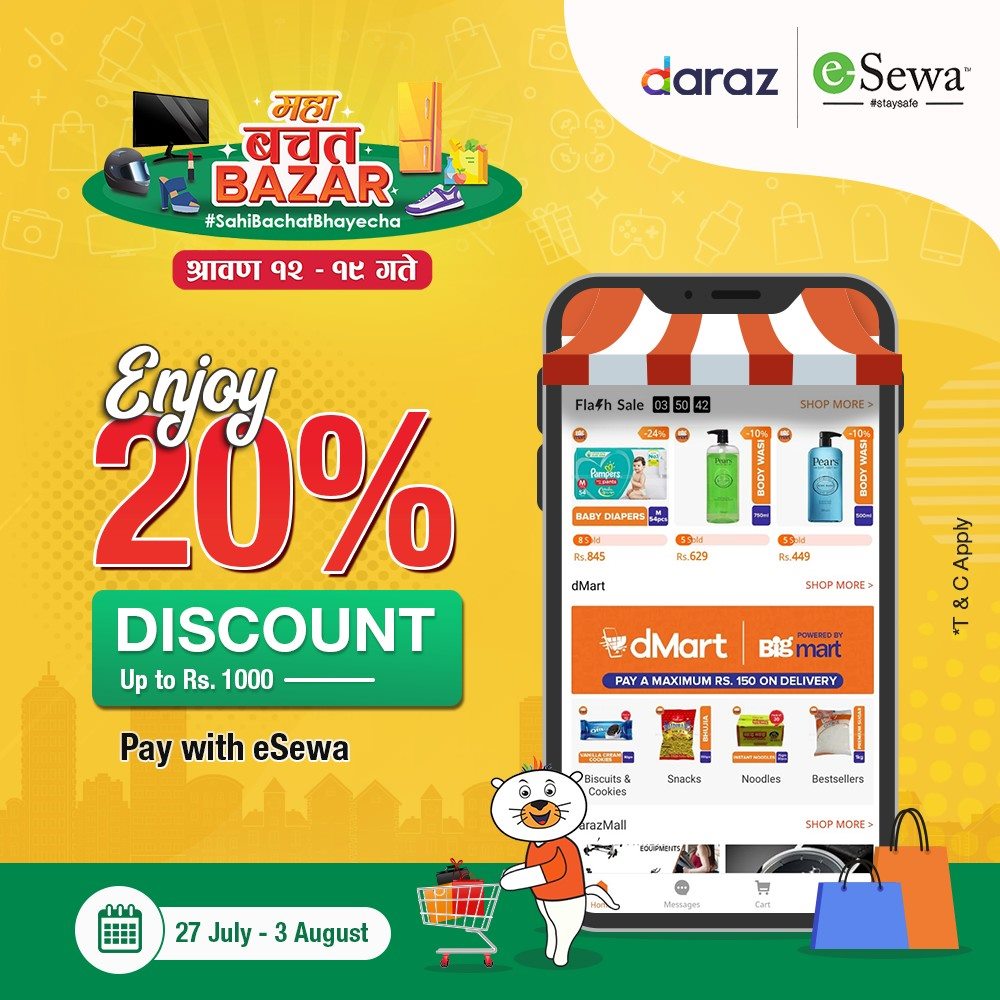 Promotion Campaigns
| | | | |
| --- | --- | --- | --- |
| Campaign Name | Likes | Comment | Shares |
| One Rupee Game | 97 | 125 | 13 |
| Maha Bachat Bazar | 362 | 567 | 475 |
| Free Shipping Alert | 59 | 4 | 1 |
| Activate Credit Card | 148 | 24 | 5 |
| Download App | 38 | 7 | 1 |
| 11.11 Campaign | 401 | 1.1K | 24K views |
#Daraz ranks on second position of SERP with keyword Online Shopping in Nepal.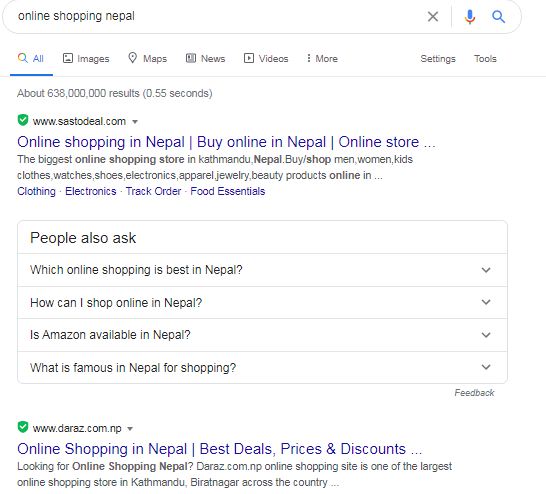 .
Dish Home Nepal
Dish Home is great at launching effective marketing campaigns to gain new customers and retain old ones. One of its popular campaigns was 'Exchange Illegal and foreign DTH with Dish Home" with which anyone with illegal DTH could exchange it with Smart Box at Rs 2,999. It was an awesome idea to increase customers.
Dish Home also offers simple recharge cards so that its customers can easily make their payments from their own mobile. It also provides a credit facility for its customers and is about to launch an app to help people check their balance and availability of credit. This app will let customers top up their balance with SCT or Visa Credit Cards. Dish Home's marketing plan targets both rural and semi-urban areas with powerful ad campaigns.
You will see Dish Home's ads everywhere on News Portal, YouTube, Facebook, and other popular websites. Recently it has been promoting its movie on-demand services which let you watch different new Nepali movies on your T.V. at small prices.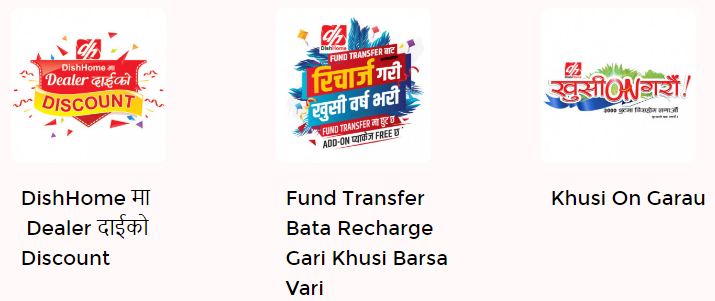 Bajaj Auto Nepal
Bajaj has positioned itself as the most trusted brand and has consistently offered people with great quality, diversity, value, and exceptional service. It has successfully maintained the highest position in the two-wheeler market for long.
In 2001 Bajaj realized a major shift on youth's demands and immediately started making bikes instead of scooters and aired a campaign called 'Hamara Bajaj – Naya Hai Kal' . It became a massive hit and created a lasting impression in the mind of its audience. Bajaj truly understands the importance of knowing the customer's demands, and actual needs.
After all, business is all about improving the lives of people, making their lives a bit easier, solving their core problems. That's what Bajaj does and because of that very reason, the business is much more successful and highly appreciated by everyone.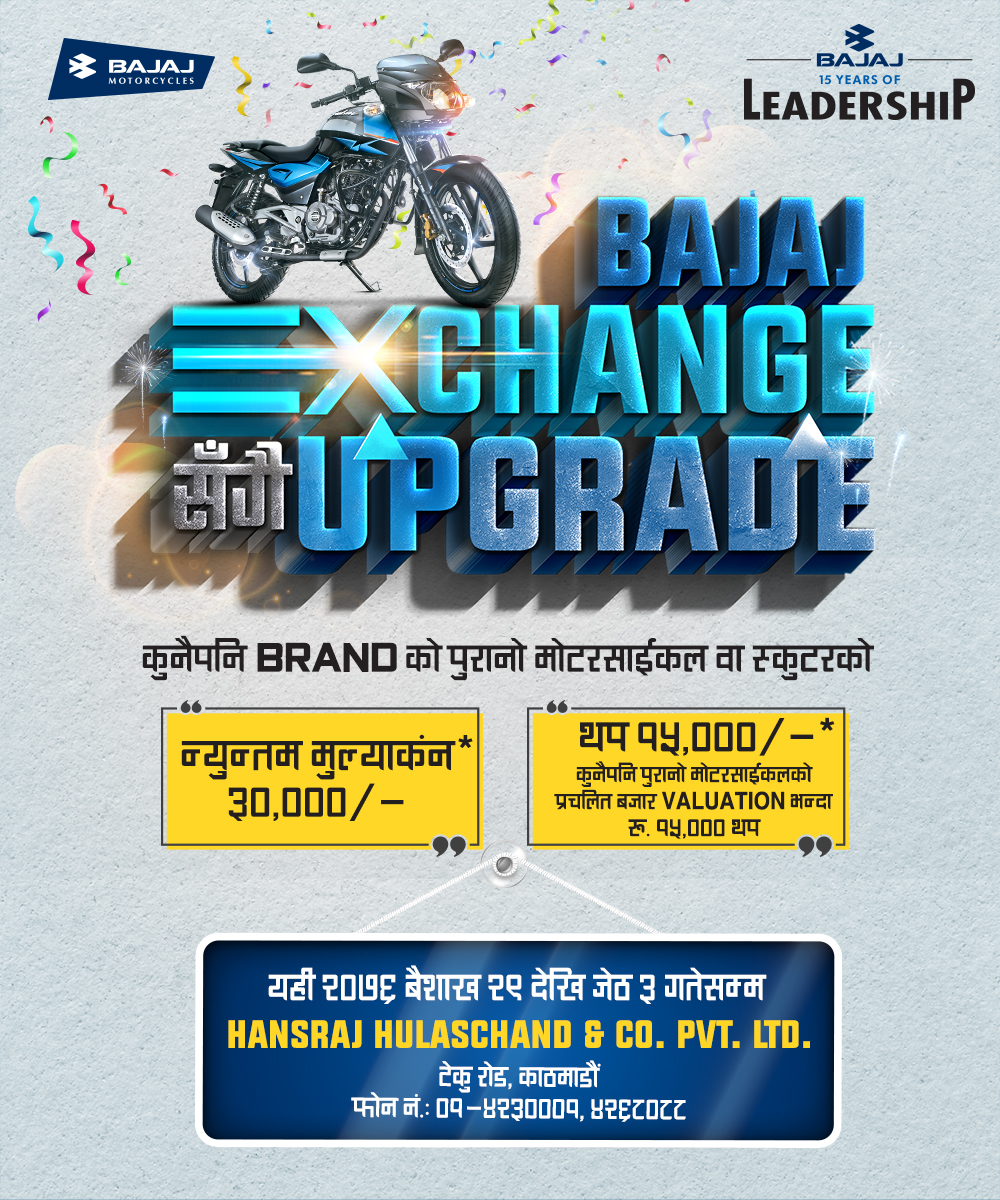 eSewa
Currently, there are three million subscribers of eSewa but more than ten million people use its services while making some kind of payments. So how did this happen? How did eSewa become the leading digital payment service provider? Before 2010, eSewa used to be a product of F1soft, but since 2013, it has been providing an excellent service to its customers and heading towards the journey of a cashless economy. They have simplified the transaction of almost every sector; saving precious time of millions of people.
eSewa has built a strategic partnership alliance with huge companies like Ncell, WorldLink, Dish Home, Nepal Electricity Authority, Banks, Restaurants, Hotels, Schools, Colleges, Super Markets, and everywhere to simplify payment method of general customers.
eSewa has a clean and easy-to-use app with which people can make online payments by simply creating an account. Integrating your saving account with eSewa, you can regularly top up its balance, and earn bonus balance every time you make payments through eSewa.
This first-ever online payment service provider launches various marketing campaigns to increase its customers, for instance whenever you recharge your phone from eSewa, you will get a balance of Rs 102 instead of Rs 98. You will get a special discount on your food, and many other services, if you make payments through eSewa.
eSewa partnered up with Daraz online and launched a campaign called 'Rs 1 maa iphone campaign' in which people could win an iphone if they shop from MahaBachatBazar on Daraz App. They even hired Mr. Foodie Nepal to promote this specific campaign. It's been only 3 days and the campaign has received 390 likes, 113 comments, and 13 shares already.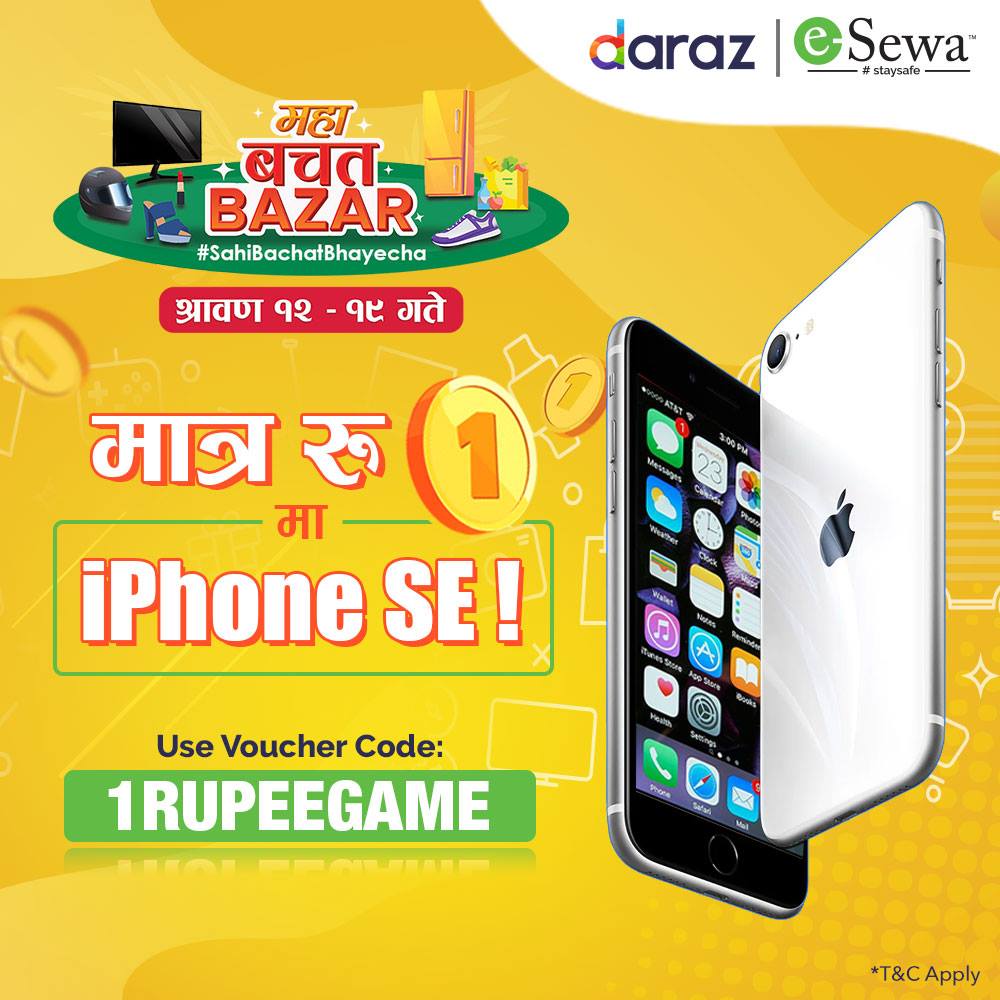 .
#eSewa ranks on the first page of SERP.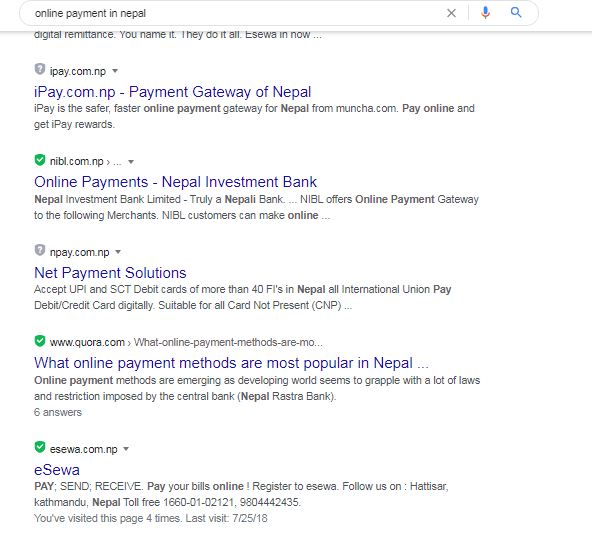 In conclusion
All these brands have made the best use of digital marketing strategies to build a unique identity, connect with their audience on a personal level, understand the buyer's persona, and win their hearts by improving their business model. They have received massive success in various fields by leveraging the power of solid digital marketing strategies. You can also receive the same level of global exposure and business growth with digital marketing. So what are you waiting for? Go ahead, Do it now.
Let us know if you need any help with Brand & Digital marketing .