Digital Marketing Strategies for 2022
digital marketing strategies 2022
Digital Marketing Strategies
When it comes to building an effective digital marketing strategy, you can find a lot of techniques available today. You will also hear plenty of suggestions on various strategies. But which one should you consider?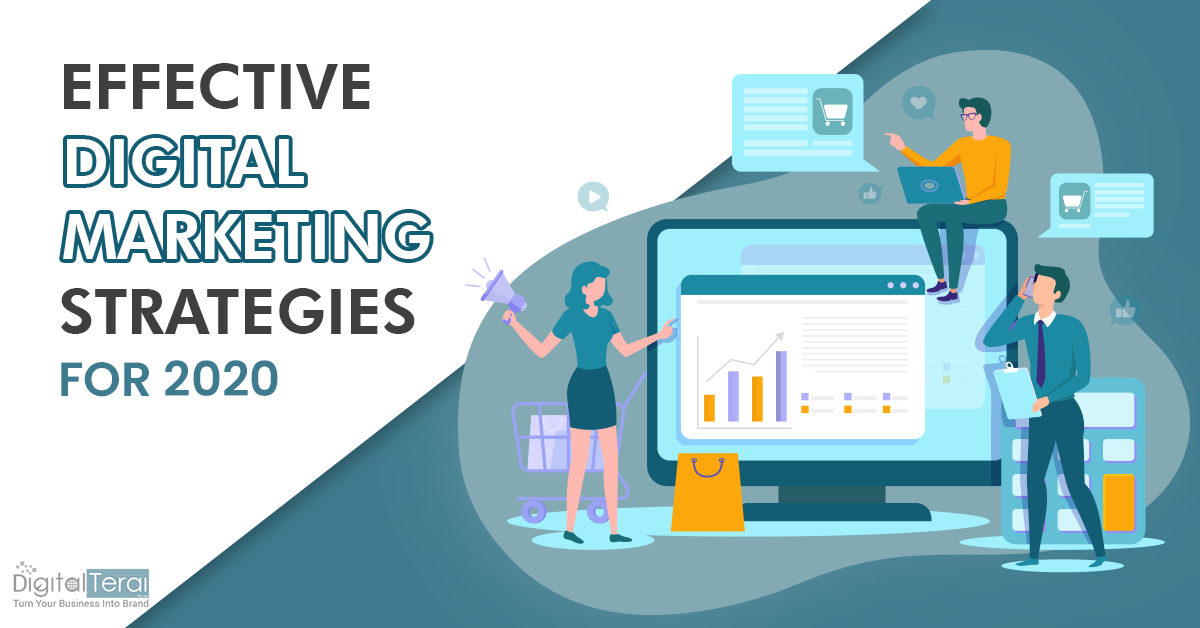 It can be overwhelming for you while you try to prioritize among those strategies. So, here in this article, we'll try to guide you with effective digital marketing strategy process for 2022 that definitely needs your attention.
Blogging
Blogging doesn't mean you have to write a diary on what you did today. But it definitely requires a loyal audience who holds on to your every word. Your approach to writing the blog determines whether your business blog will help your customers or not. If you are writing content just for the sake of writing, that can land you nowhere, my friend.


So which is the right approach for writing a blog?

How you write your blog, is up to you but what you are going to write should target the pain points of your audiences. Your content should provide answers to the problems of your customers are facing.

But how to do it? How to find their problems and what they are searching for? It's simpler than you think, your first option to find their problem is based on your guessing ability, and the second and most effective option is to use the different tools for the keyword research.

Tools that I prefer using for keyword research include:
Google Keyword Planner
Ahref Keyword Explorer
Semrush Keyword Magic tool
For example,
Let's Say you run a travel agency in Nepal and provide travel package & consultancy to tourists all over the world. As a business owner, you must be well aware about your target audience and what they are looking for. Let's seek out the possible questions/queries that your customer might be looking for:
places to visit in nepal
Best places to visit in nepal
Beautiful places to visit in nepal
places to visit in Pokhara nepal
places to visit in Kathmandu nepal
10 best places to visit in nepal
One of my favourite tool that i use to uncover questions & topics is Answer the public.


All you need to do is enter the main keyword and hit enter. A number of related questions will appear in the dashboard like this: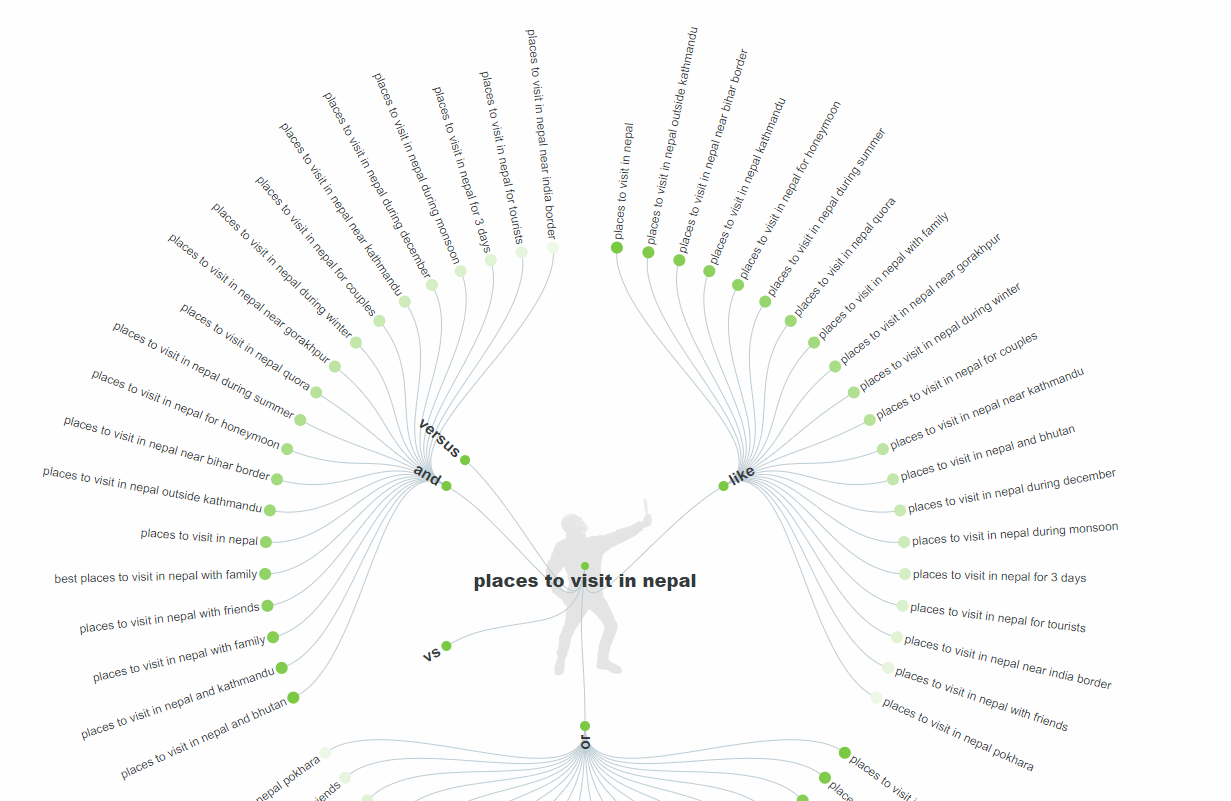 And you would be surprised to know that thousands of people are looking for such answers on the web.




Let's look out for other probable questions like:




This is where the power of SEO marketing comes in.
Let's take an example of one of the above keywords "Best time to visit Nepal".

Blogging basically means to write around a certain topic in a detailed manner. In this scenario, you write an informative, quality and complete article about the best place to visit in Nepal. You optimize your article with the best SEO practice, rank it on Google and then the real fun begins.

Imagine even 50% of users searching for the above keyword land into your website. This means, you will be getting 1.4k visitors per month just by optimizing a single keyword for your website. This is where the strength of Blogging comes in.

Integrating your services to the content itself is an effective way to engage your customers. For example, people searching for "best places to visit in Nepal" might be exploring different places on the web and planning for a vacation in Nepal. So, help them explore Nepal through your blog and explain to them how interesting & lifetime experience it can be for them to visit Nepal. Recommend what they need. And in the meantime, offer the service you provide that help them solve their queries.

YouTube Marketing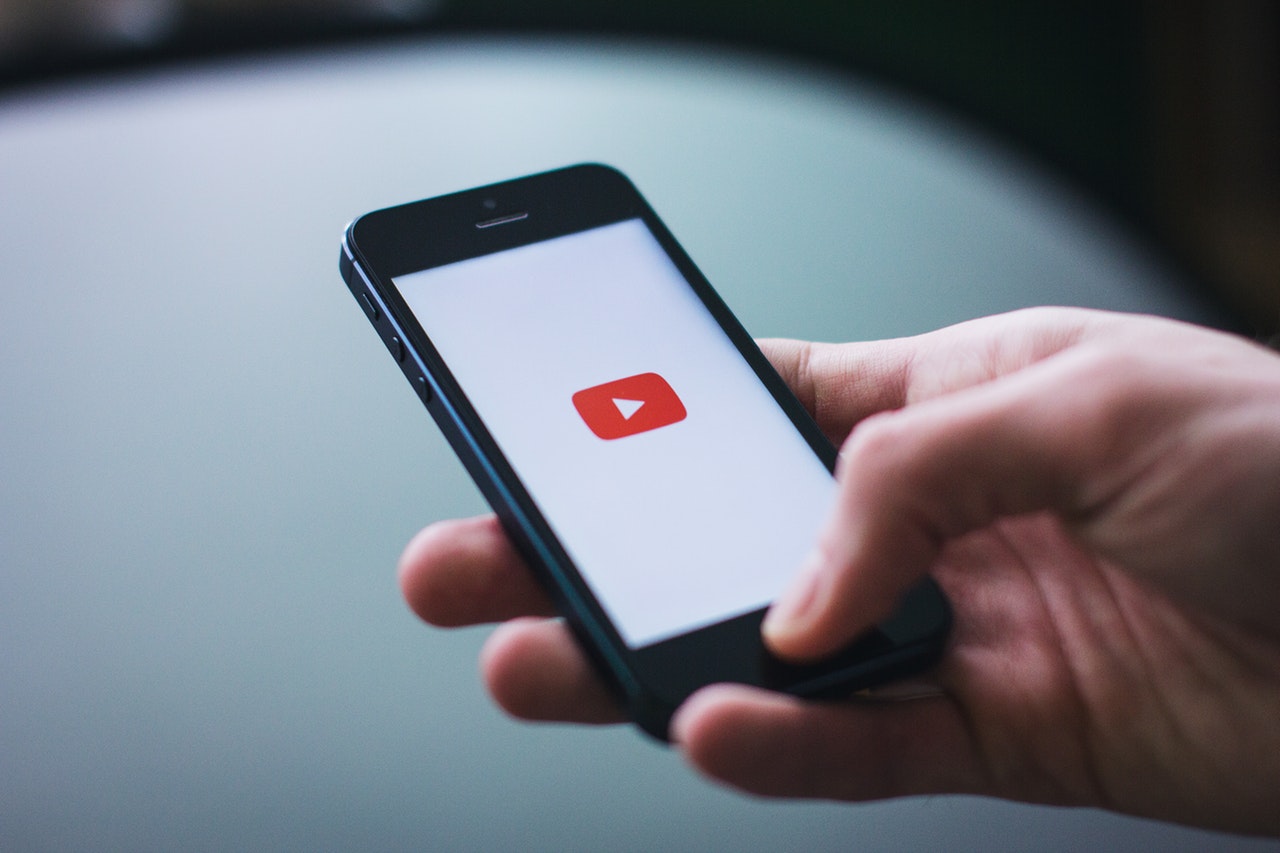 Video marketing and YouTube is now the next big thing in this digital marketing world. Ranking 3rd among the biggest search engines in the world, YouTube has been providing solutions to the problems of thousands of people in the form of videos.

The purpose of video marketing on youtube is to tell a story and engage your customers. At the same time, it also aligns them towards your sales funnel.

So how do you effectively use youtube for video marketing?

Here are some techniques that may help you:
Set-up your goal:

Creating a piece of content will not help to achieve all the goals of the business in one. Every content that you create will have to achieve a different goal. So, at first, you have to understand what your goal is. Some of the brands that are doing best on youtube are focusing on video content that build a community rather than the video that is centered around selling their products or services.



Create videos that your audience care

Youtube is used to build up brand awareness but you still need to create valuable content that your audiences care about. Videos should be engaging, entertaining, valuable & useful for the viewers. At the same time, it should also answer to the questions that your audience wants.



Research for Keywords

Relevant keywords should be used to video content so that the audience can easily find the video. You should also use keywords in the title and description of your videos to look more relevant & professional.



Cross-Promote

Promoting video across different channels help in video marketing efforts on Youtube. Posting on different channels will help to get more views to the particular video. Some tips include:

Write a blog including your post
Upload to your social media channels
Write a guest post of the content of your video
Advertise your video
Always it is not necessary to promote your product. Sometimes, telling a story will really help you to connect with your target market. If you can create something appealing for viewers then you don't have to do the effort for the placement of the products because your brand will speak for itself. To run a successful YouTube marketing, you need to create a video that can grab the attention in the first 5 sec. It is not necessary to have something funny but it must have to hook the viewer.
Social Media Marketing

Do you update constantly on each social media channel to keep your followers engaged?

If you think that this strategy of yours is working, then you are mistaken. Social media marketing doesn't mean you need to keep posting the updates to engage your audience, at least at the starting phase.

So what should you do?
Here are some of the tips that you should consider:
One social media network at a time

It's really a difficult task to build a presence on multiple platforms at the same time. Instead of trying to approach your audiences from all the platforms, it will be more effective if you dedicate your energy to one social channel and build the followers before you move to others. For that, you need to find the right network where your target audiences mostly prefer and hang out.

This strategy will help you in increasing your social presence because having 500 subscribers at a particular channel is better than having 100 followers on different channels.



Analyze your Marketing Strategy For Different Channels

Your audience choose different channels based on their preferences. Why they are in that platform? And How can you serve them? As a marketing strategist, you need to understand their pain points and make an effort to serve them.

For example, Instagram is a platform for photos and videos. Most of the young audiences prefer this platform for images and videos with high-quality content. To receive the attention of those customers, try to attract them with the human side of your business like live videos, stories, hashtags, etc. Facebook marketing can also be an effective strategy when it comes to Photos & videos.

Check out this growing trend of Instagram in the world.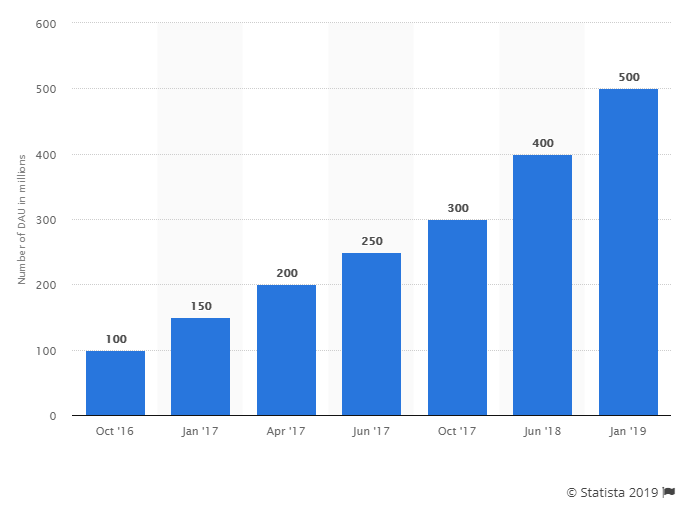 Likewise, Twitter can be used by those who are interested in short updates and sharing the links.
Email Marketing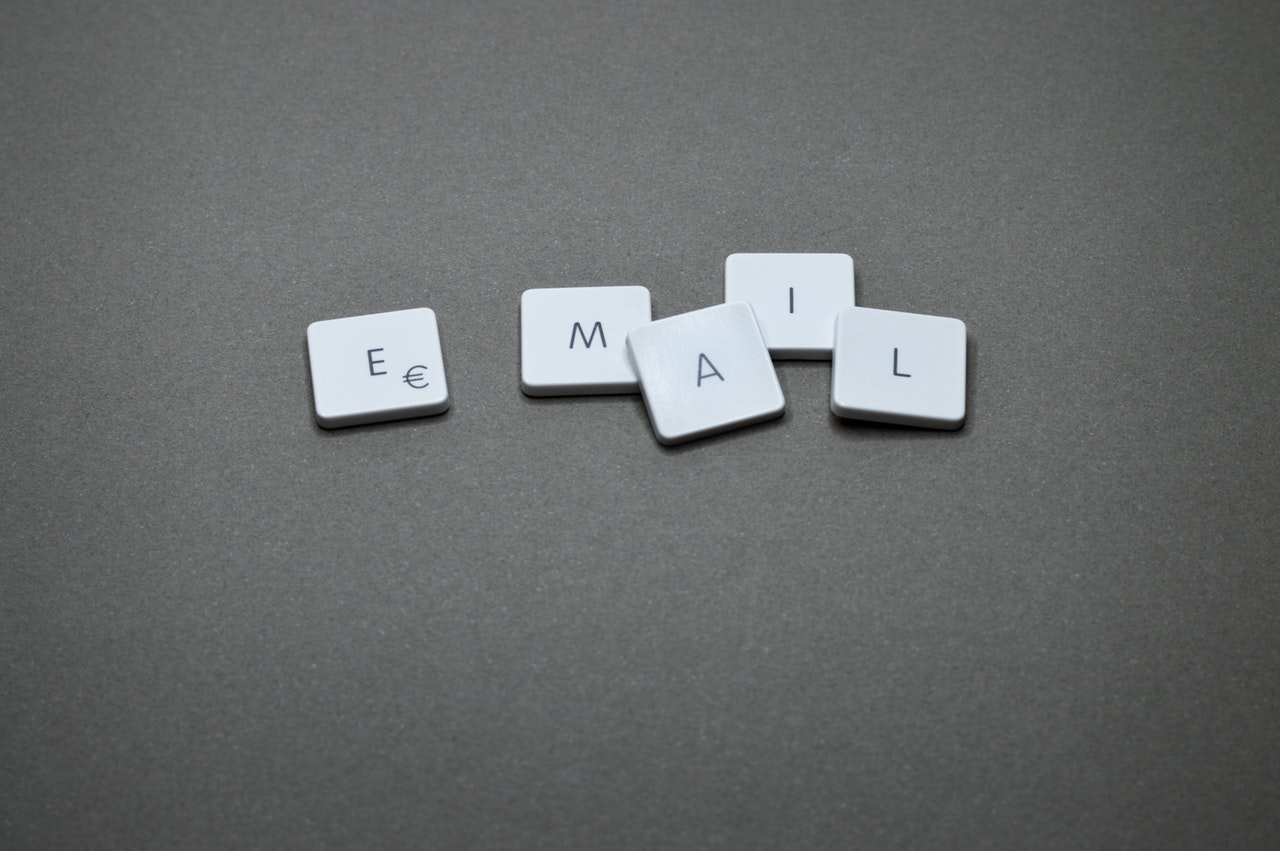 Email marketing is one of the earliest technology but still famous as ever. So, why do you think email marketing is still one of the most effective digital marketing strategies?

Just posting something on social media channels doesn't mean your customers prefer to see your message. Your post might not even reach your target audience's social feed. However, email will remain in the inbox of the customer until it's read or deleted.

For an email listing, you can use newsletters where people provide their necessary information on your website. Whenever there's an update from your side about your company, upcoming events or offers, blogs, etc, your customers can easily get notified reminding them about your business & offerings.


Podcast Marketing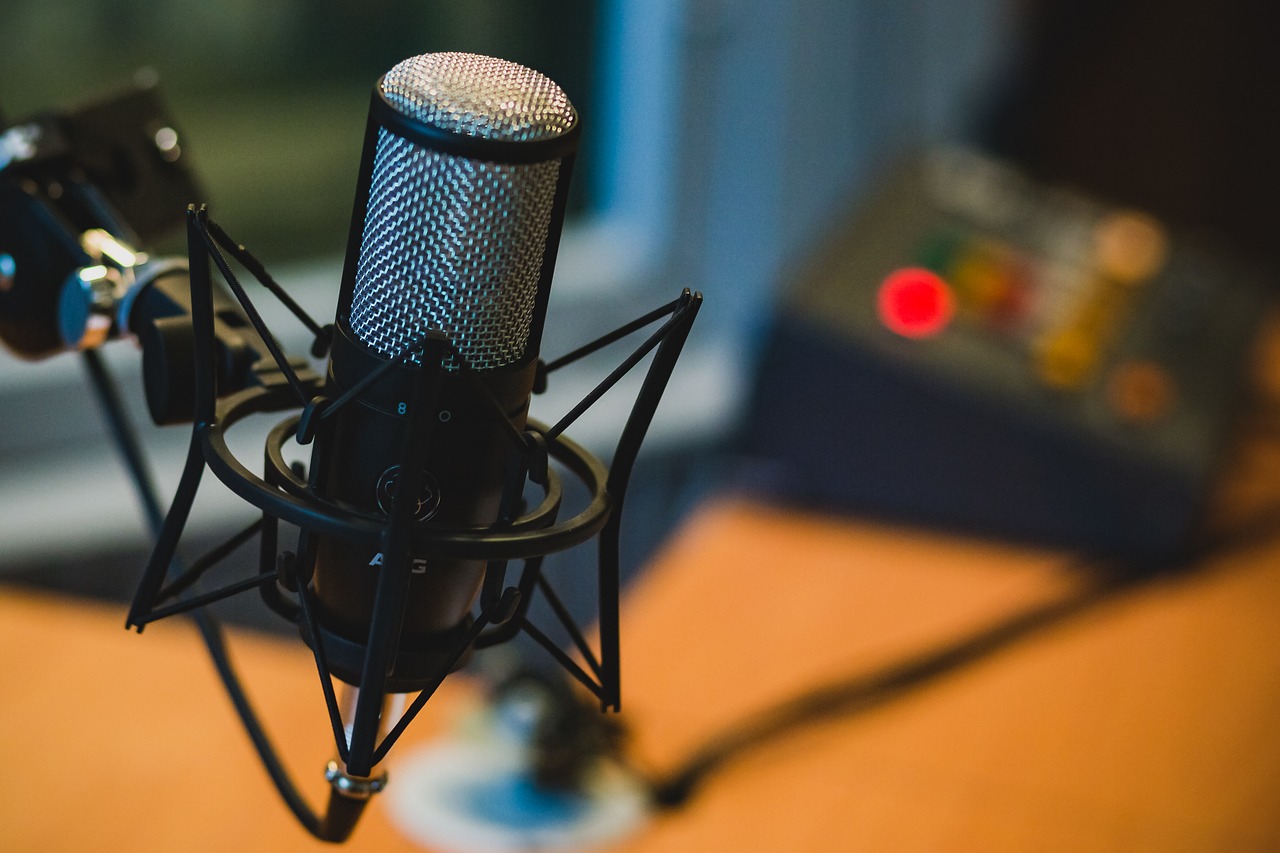 Podcasting is a powerful and informative strategy, that is effective and more engaging than you think. It is also the platform in which your other digital marketing efforts like blogging can be integrated well.

Many marketers are now embracing podcasts because of their quick, convenient and accessible nature. You can also market your business with podcasts to obtain loyal followers and here's how you can do it:

Establish your own podcasts

Creating a podcast for your business can be a great addition to your marketing mix as it helps you gain audiences and expand your brand awareness.

With so much potential in the market, many marketers still lack their own podcasts because they don't have equipment or industry connection to create a podcast.



Interview on an established podcast

If you want to showcase your knowledge and establish your business as an expert in the market, then this option to get yourself an interview in an established podcast is worth a try.

Usually, podcasts are organized around a particular topic in which audiences show keen interest, so podcasters are always on guard for interesting people to interview.

But how to find that right podcasts to that might want to interview you? Let us share some tips:

Research about your favorite podcasts and keep the track of your outreach

Establish credibility, share a story, and make the ask. Don't forget to provide a link to your website.

Follow up.




Every single person might get captivated with what you're trying to sell, as long as you are marketing in the right podcast.
Focusing in building an online community & Forums
Community and online forums have now become one of the most productive marketing channels.
It allows you and your real & potential customers to interact with each other providing them the chance to discuss your products/services while helping you trace and analyze your flaws.

You can create your own discussion forums on social media or even on your website. Quora, Facebook pages and Reddit are some of the examples of these forums that help you create the space to share experiences, build relationships and help others.

Remember it's always a bad idea for you as a business owner to promote your products/services directly in the forum but smart enough to link your content at an appropriate place. So, as a business owner what should be your strategy while building an online community? Here are some of the tips:

When someone in the group asks the question, always give the group members first priority to respond to it since answers from your customers help you in growing trust that ultimately helps your business. And when you answer, try to answer in such a way that fosters more discussion.


Post a few discussion questions but make sure it brings some value to your business.

Paid Advertising
Paid ads are an effective way to get your product and service in front of your potential customers. And it is not as complicated as many small business owners think.

However, without using it effectively, you won't find any difference in your business, instead, you will just blow your budget at an alarming rate.

So how should you plan for it as an effective online strategy?

Following are some ways that may help you:


Identify your audience

Before you post an advertisement on a certain channel, you need to identify the audience whom you want to target. So as your first step you need to figure out the platform your audience mostly prefers.

For example, if you want to advertise your online clothing shop, then Instagram is your best choice since most of the Instagram users are young audiences, who might be interested in clothes or shopping.



Budget analysis

spending money on paid ads is quite a big decision for any business, so you need to budget accordingly rather than spending it all in one go. Start small and discover what works before you commit your money.



Plan

It is important for you to plan the next step in paid strategy since you can make changes to those campaigns that aren't bringing you any traffic or revenue.

In Conclusion
Building a successful business is really tough in today's marketing world but the real key to any digital marketing success is to stay aligned with your goal, not just your products or services. Address the customers' real pain points and make an effort to serve them. And with the right digital marketing strategies, you can stand out from the crowd.

So, these were the complete digital marketing strategy for your awesome business. Let us know your thoughts in the comment section. Also let us know if you need any help regarding Digital marketing in Nepal.