Benefits of Digital Marketing for Small Businesses
benefits of digital marketing for small businesses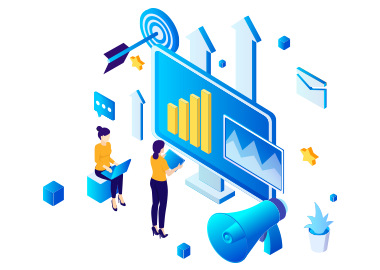 Benefits of Digital Marketing for Small Businesses
by DigitalTerai | July 28, 2020 | Blog |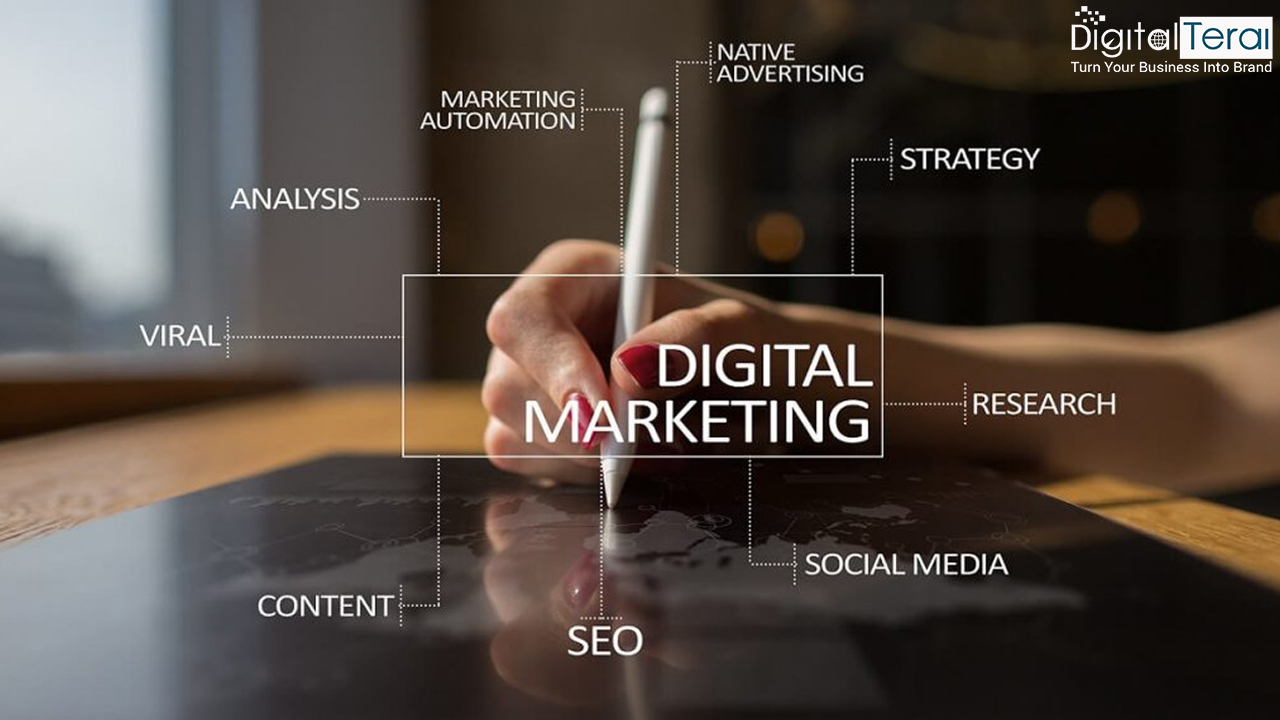 Src: https://www.pexels.com/photo/apple-devices-books-business-coffee-572056/
The internet has become an inevitable part of the modern world. The marketplace has also increasingly become more digital as technology continues to evolve. So, to compete in this competitive marketplace, the business owner has to use intelligent digital marketing strategies for the launch and growth of any business. Now, several companies have adopted innovative forms of marketing through traditional marketing channels intending to stay on top in the marketplace.
The term Digital Marketing consists of a lot of marketing techniques such as Search Engine Optimization (SEO), Search Engine Marketing (SEM), PPC, Social Media Management, Website Optimization, and many more. All techniques are proven to be really beneficial for a business in terms of profit as well as brand awareness.
The growth of the internet is unbelievable, and most companies now find their clients through digital marketing. The primary advantage of digital marketing is, it can be precisely targeted. Likewise: If you are looking for customers in a particular region, you can target people in that region and advertise. In the case of television or newspapers, you can't target people so precisely.
Especially small businesses require a higher level of a digital marketing plan and strategy to generate and enhance their communication with potential customers, brand awareness, and online visibility. If you are running the small business, you should choose the most profitable digital marketing strategies to achieve your specified marketing objectives while promoting a product or service to hit the marketplace.
Here is the list of the benefits of digital marketing for small businesses to help them market their products or services:
Marketing with minimal cost and gaining higher revenues is the most desirable scenario, especially for small businesses. Because large, corporate businesses can afford any range of amount but small businesses have very little resources and even capitalization.
Digital marketing helps to minimize the expenses in promoting products or services online. By aiming at potential customers, digital marketing ensures favorable sales outcomes and eliminates the possibility of wasting your time and money.
When it comes to traditional marketing, it's very difficult for small businesses to compete with larger businesses for ad space with limited budgets. However, with affordable digital marketing tactics, small businesses can get a better and much more cost-effective marketing channel that delivers results. Digital marketing helps small businesses produce more profit. With the right digital marketing strategy , it minimizes the expenses and maximizes the profits of marketing through digital advertising.
Delivers higher Conversion Rate
The percentage of visitors to a website who take the desired action is known as conversion rate. The success of the business is measured by the percentage rate of incoming traffic that is converted into leads, sales or depends on the intended purposes of your business website.
The generated leads will help you in the sales of the product or services of your business. Without conversion, all your traffic towards the website is meant to be nothing and all your marketing efforts will simply go to waste. Right digital marketing strategies provide higher conversion rates.
This can be achieved with a pay-per-click tactic i.e the method of paying an amount for each click your advertisement gets.
Higher conversion rates will deliver loads of profitable benefits for you and your business in terms of better and higher revenues. Small businesses using the right digital marketing techniques can generate better revenue growth, get chances of expanding their business – opening their doors to better, larger, and farther reaching markets both locally and abroad.
Can Interact with Targeted Audiences
Digital marketing is taking over traditional marketing channels because digital marketing consists of internet marketing tools to interact with targeted audiences in real-time whereas traditional marketing methods are insufficient to connect with customers directly.
Interacting and providing your customers with a proper engagement point brings trust and credibility, which means your business will be reliable to share with others. When a customer is interacting with your brand or business, they are expecting to engage in any form. Making the right set of next moves, providing a better experience to your customers, developing good relationships with them helps in gaining their loyalty and trust.
Digital Marketing has the ability to attract targeted traffic toward the business. These types of audiences are most likely to know more about your brand, products, or services and may be interested enough to purchase what you have offered.
Online marketing strategy helps small businesses in encouraging their customers to give them feedback about their product or services, posting reviews, and ratings. These positive reviews and ratings increase brand value in no time. This will help you to develop a better relationship with your targeted audiences too.
Provides better Return for your Marketing Investments
With better revenues and branding, Digital Marketing can provide a better Return of Investments (ROI) than traditional marketing channels. With traditional media, the cost is too expensive for small businesses as well as the results received are somehow difficult to measure.
On the other hand, the results received from digital marketing can easily be tracked and monitored and measured. The key to success in Digital marketing is measured from the targeted traffic that converts into sales and leads. The more your business generates leads and sales through incoming traffic, the faster you can realize your ROI.
Improves your Online Visibility
These days, the first crucial thing for small businesses is online visibility because most of the consumers search the services and products on the internet. With the increase of internet users, a small business should increase their business presence online.
The main objective of digital marketing is to rank a website on the top page of the search engines result page, promote your business toward people, and engage people online. So, digital marketing helps your business in establishing an online presence and increases visibility. That way, people get to know your business.
Final Thoughts:
The benefits of Digital marketing for small businesses aren't limited to the above-mentioned points. There are many other digital marketing benefits that help small businesses to transform and take them to the next level. If you are the owner of the small businesses who haven't still capitalized on digital marketing are surely missing out on the huge benefits hidden in it.