Content writing for Hotels
by DigitalTerai | July 22, 2020 | Blog |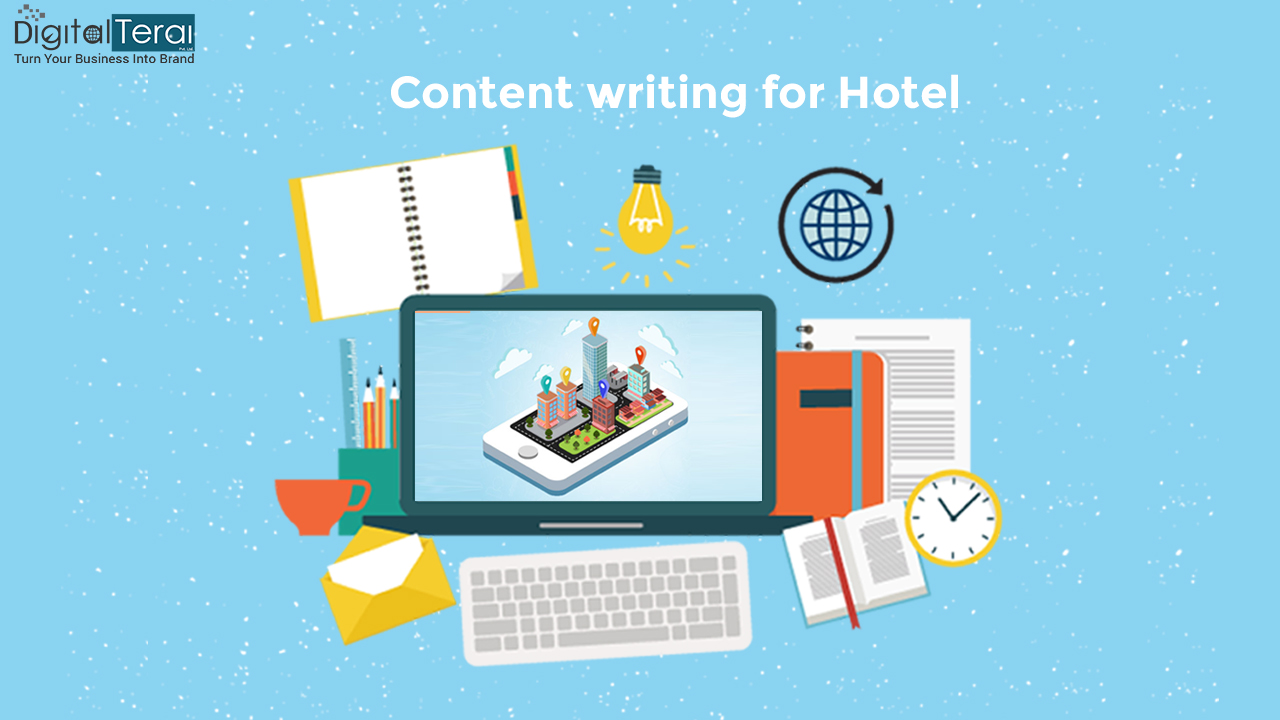 Src: https://www.pexels.com/photo/notes-macbook-study-conference-7102/
A good content is the Pillar of Hotel digital marketing . However, Content writing for hotels has never been an easy task for marketers.You will be only able to create a better impact on your audience through your writing only if you have a proper understanding about them. Thus, invest your time and effort in acknowledging your customers. Conduct online surveys, use analytics, join different groups, interact with them, and ask genuine questions to learn more about them. Once you clearly understand their preferences, behavior pattern, pain points, and requirements, you will be able to curate thought-provoking content.
There are a lot of factors to consider while creating contents that convert . In this article, we will discuss major content writing tips for hotel industry
Know your target audience
Always keep your target audience in mind while writing any kind of blog post. What would they enjoy reading? What would encourage them to travel with you? What kind of content would help them improve their travel experience?

Create a stunning intro
Your intro must excite your readers. If you succeed in igniting interest among your readers, they will further explore your site and even book their next trip with you if they get convinced with your solid writing. In your intro section, you can highlight your specialties and engage your readers with authenticity business content.

Write in Detail:
The purpose of content creation can either be to attract visitors to your website or to turn those visitors into customers . Whether you are writing content for a hotel website, blog article or Social media post, you must make sure that you are writing everything in detail. It is always a good idea to include each details like availability, amenities, itinerary, offers, facilities, etc. A detailed and informative content is loved by both; users & search engines. This not only attracts customers but also helps you in search rankings.

Include Multimedia:
A picture speaks thousands of words and a video even more. Multimedia is the latest digital marketing trend. You should always try to include high quality & relevant multimedia while creating contents. Some of them include 360 photos of your hotel room, photos or videos of your entire property showcasing each detail. These multimedia can help you promote your hotel in an effective manner. This can also boost your credibility online.

Refine your posts
Grammatical and Spelling errors are bound to create a negative impression on readers. Thus, you must properly check your blog posts and fix the errors if there's any. Refine and update your content time and again to make it more relevant among the mass.


Content Writing Tips for Hotels
Create hyper-personalized content
You can take the help of analytics to determine your ideal customers, their buying personas , preferences, and requirements. Get a deeper insight and write compelling ad copies to target your core audience. Your writing must be specific and hyper-targeted. Your audience should feel as if the whole content is truly meant for them and no one else.
Showcase your business as a local expert in your articles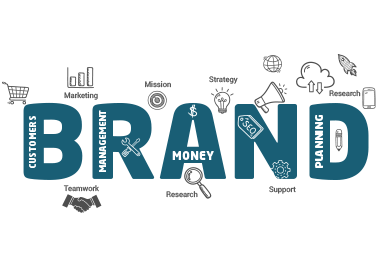 Take a closer look around your hotel and list out the major attractions of your place. There could be a famous restaurant, or a beautiful temple or museum or coffee shop. Connect with them, and see if you could work together for mutual benefits. That way you can create special deals and offers for your guests whenever they visit these demand centers. They will feel privileged to have access to these attractions which happened only because of their bookings with you.
Use welcoming and warm language
Your writing must create a sense of warmth and affection among readers. Use welcoming language so that people would find you reliable and friendly. You can position yourself as a caring brand through your writing. So, use the power of words to build faithfulness and reputation.
Implement SEO on your blog posts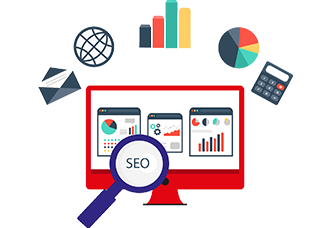 Content writing strategies work best when you write user-friendly content by incorporating the best SEO practices. No matter how appealing your content is, your ideal customers won't be able to read it if you are not ranking on the first page of the search engine. Imply the best SEO practices in your content and increase your visibility.
Convey your message effectively
Showcase your real essence through your writing. You can highlight your specialties – tell them about things that you are really good at, help them get an authentic feel, act genuine, and convey your true message from the bottom of your heart.
Showcase your hotel's experience
Not everyone likes reading. Thus, you must utilize intriguing images, and video clips or virtual tours to showcase how it feels like while staying at your hotel. Use high-quality images and video footage with a touch of professionalism. You can use an image of a happy child playing in a fountain, an old woman enjoying a scenic beauty from her balcony, or clips of a loving couple enjoying delicious cuisine.
Talk about other related topics
You don't have to go on and on about your hotel in your content all the time. Talk about fresh ideas, recent trends in your industry, things that could affect your industry, or just anything. Your writing must provide some kind of value to your readers then only it will induce engagement and will encourage them to share and save your content.
Work on your title tags and Meta descriptions too
Meta tag is a very important aspect of On page SEO. Write an eye-catching Title tag and inspiring Meta descriptions. You can allure people to go through your blog post with enticing Meta descriptions. Take a moment and craft a Meta description that would capture a reader's imagination in a blink of a second.
Provide Detailed Information
You must provide all kinds of detailed information regarding your hotel through your content. People should be able to build the mental picture of being at your hotel after reading your hotel description. Use lesser words but include everything in your writing to ensure the reader's engagement.
Think about your Marketing Goals while writing
Decide on what you are trying to achieve with that specific piece of content. You must keep your key goals in mind. What do you want your ideal audience to do after reading your article? Make a booking? Fill an inquiry form? Download a brochure? You can deliver a high quality and engaging content only if you truly understand the real purpose of your writing.
Don't Oversell
Promote your content vigorously but avoid the urge to oversell. Yes, it's very important to portray your hotel in the best light however exaggeration of features and benefits at your hotel will pump up unreal expectations on your customers. This could lead to a bigger disappointment on the customer's part if you fail to meet their expectations. That's why keep your content realistic and tell them things as it is.
In Conclusion
Just remember! Content is the king. In this digital era, it's very important to invest in robust content marketing strategies if you want to create a successful business. Content is the essential element you use to connect with mass, tell your inspiring stories, build credibility, and entice people towards your business. So use those above-mentioned tips to become a pro-content creator in your industry.
Implementing these Content Strategies will help you to increase the visibility & credibility of your business. You can either learn and implement it by yourself, or you can always consult with the professional content writing & Digital marketing company in Nepal to enhance your business online.