A Definite Guide To TikTok Influencer Marketing
a definite guide to tiktok influencer marketing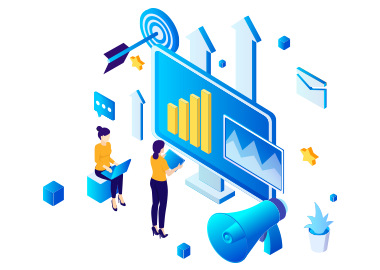 A Definite Guide To TikTok Influencer Marketing
by DigitalTerai | November 27, 2020 | Blog |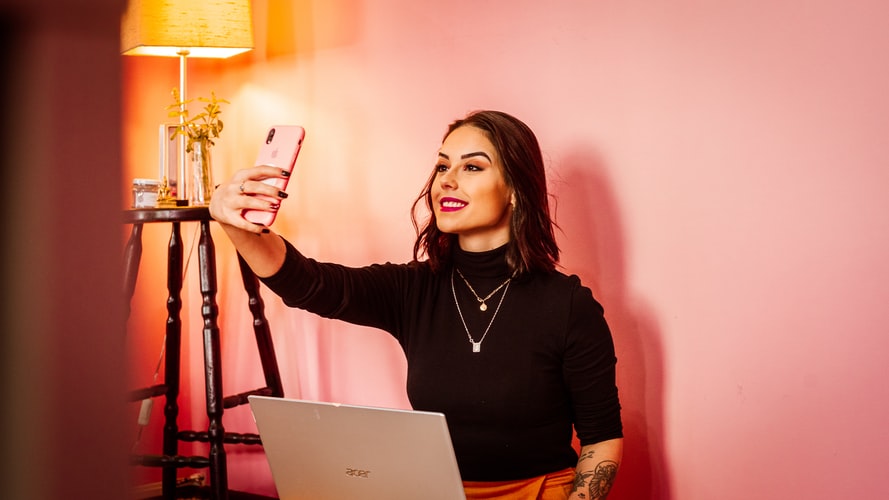 TikTok stands as the fastest growing social media network, influencer marketing opportunities on TikTok are germinating up right and left. We have analyzed and made the essential points to optimize or start your marketing efforts on TikTok. Initially, we have given more importance to the fast-rising tactics for your campaigns on TikTok influencer marketing.
Facts Marketers Need To Know About Marketing On Tiktok
TikTok is a short-term video-sharing social media platform that crowns the social media world. Users on TikTok can post and share video contents below 15-seconds duration, and often attribute dancing, pranking, lip-syncing, many comedic video contents, and more. TikTok allows its users to add visual and audio effects, involving filters and songs, making it a particular spot for creative minds creators.
Popular Range Of TikTok
Since the launch in 2016, TikTok has gained its popularity. ByteDance is the parent company purchased Musical.ly and combined them both; it gave TikTok access to the Z generation market.
The TikTok downloading count increased, overtaking YouTube, Snapchat, Instagram, and Facebook. TikTok has over 550 million users active across the globe and has been one of the top choices for social media marketing .
User Behavior & TikTok Demographics
With its enormous presence, TikTok has enchanted over millions of users across the globe. Twenty-seven million users from the 550 million active users are from the United States every month, and 45% of users on TikTok are from India. TikTok is accessible in 75 languages and 150 markets.
Two-thirds of users on TikTok age-wise are below 30 years. In the United States, 7 in 10 active users are between the ages of 15-23. It clearly shows that the TikTok attracts the Z gen users more than any other generation users.
Tiktok Vs Other Social Media Platforms
After TikTok combined with the lip-syncing app Musical.ly, TikTok detonated overnight, rising into the social media network for its excellent functionalities and features. Let's see what makes TikTok aside from other social media.
TikTok VS. YouTube
YouTube stands at its best as a video sharing platform, but it has not crowned the short-term video market. While YouTube gives high-quality, long-term, relevant content, TikTok is pleasant loaded with short-term video content that helps users view, interact with, and make content at a tremendous rate.
TikTok VS. Facebook
Nowadays, Facebook is a grandparent of social media. It just started as a friendly tool for a feed, advertising purpose, and later multifunctional platform, which made the platform a potent giant. TikTok has achieved Facebook's hard success through its virality and simplicity.
TikTok VS. Instagram
Instagram focuses on stories, long-term video content, etc. While TikTok focuses on short-term video content. Users pick the hashtags to sail, and the Discover "For You" page engages the user well than the discover page on Instagram.
Tiktok Marketing: Six Simple Ways To Market On Tiktok
TikTok's marketing feature is new, but many businesses and brands are stepping into TikTok's marketing opportunities. Here are a few ways to market on TikTok.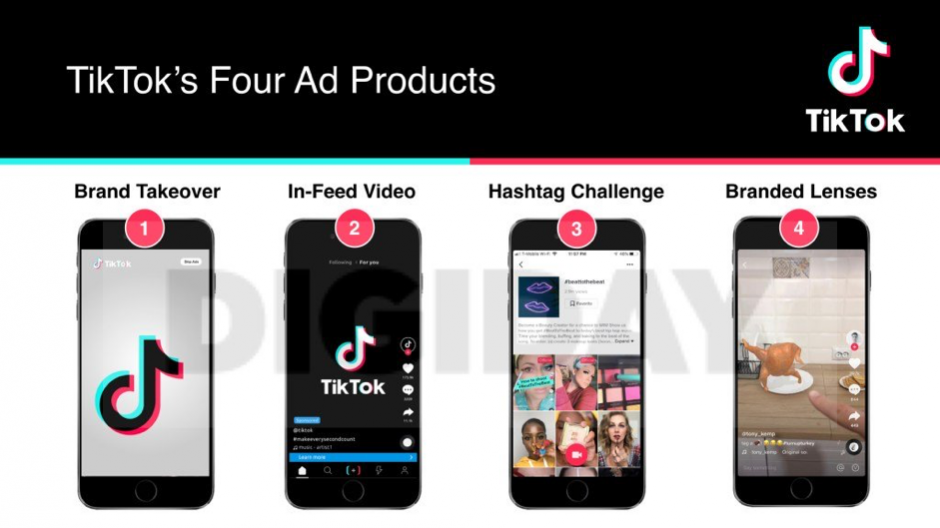 In-feed Ads
Marketers use the In-feed ads, which is a mixture with the feeds on TikTok. The ads will run in three modes, involving Cost Per Click(CPC), Cost Per Impression(CPI), and Cost per six-second view(CPV). TikTok gives the targeting sense depending on gender, geo-location, and age. Advertisers also can create custom audiences. These ads come at a $10 CPI(Cost Per Impression) with a minimum of $6,000 campaign spend.
Brand Takeover Ads
These ads can be used for the various brand categories(e.g., food, fashion, etc.), as TikTok allows one brand to use a category per day. It displays when a TikTok user opens the app, it will enable the brand to get immense attention. These ads' primary objective is to make the users click and land on a brand's respective page.
TikTok users tap the skip option to avoid these ads. Brands want to spend $50,000 for a single day with guaranteed five million impressions.
Hashtag Challenge Ads On TikTok
Hashtag challenge ads on TikTok is a powerful feature of TikTok. Hashtag challenge ads promote the branded hashtag, which challenges the TikTok users to participate in the challenge.
It displays as a banner image on TikTok's discover page. These ads help TikTok's users to land on a page with instructions on a particular challenge. Branded hashtags challenges give huge impressions. Brands can also make their branded hashtag.
Shoppable Ads On TikTok
TikTok's new ad format shoppable ads - the hashtag challenge plus indicates the branded hashtag and produces an experience for the users within the network to inspect products and video contents. This ad type takes the hashtag's ads challenge and attaches the shoppable items, making the feature stunning together.
Branded Stickers On TikTok
Making a branded sticker on TikTok is an excellent way for brands or businesses to engage with their users. The NFL launches the AR stickers where users on TikTok can get the "Football" effect stickers to use in the video content.
Influencer Marketing Ads on TikTok
A brand's marketing strategy on TikTok needs to spend some money on TikTok's influencer ads. This kind of ad offers the brands the opportunity to combine with the influencers on TikTok to create and share the content with their massive audience.
Many brands worked with the TikTok's influencers and gained massive success in the process. This ad type goes well if the partnerships are authentic, leaving the creators with their creative minds and the content that reveals the sponsorship.
Steps To Launch A Influencer Marketing Campaign On Tiktok
Influencer marketing on TikTok will be around for a short time, but brands handle this factor significantly. Initially, marketers on TikTok need to follow these points to build an impactful influencer advertising strategy on TikTok.
Recognize TikTok's Platform
Don't get on the platform without knowing TikTok's terms to launch an influencer campaign. And also, it needs to suit your brand to run an influencer campaign on TikTok. Try many ways to reach your targeted audience or join hands with the influencers on TikTok, who have massive followers from your industry.
Decide The Campaign Goals On TikTok
Determine your brand's campaign's final goal, whether it's to generate the UGC or direct the TikTok users to install your app. Fixing on your campaign goal helps you to compute the campaign's ROI and comprehensive strategies.
Research And Appraise The Influencers On TikTok

Research carefully to pick the influencers on TikTok.
Are they providing perfect content and acquiring profitable engagements?

Are their followers based on your track?

Are their values and interests connected to your brand?
Don't pick the TikTok influencers if they have a low followers base.
Influencers On TikTok Show Creativity
It's exciting for brands to exercise the app for marketing strategy since it is new. Only trust the influencers who have authenticity in their specific industry well. Please don't take their creative mind; allow influencers to spread their creativity at their best. It makes a good partnership with the influencers for you.
Monitor The Campaign Results On TikTok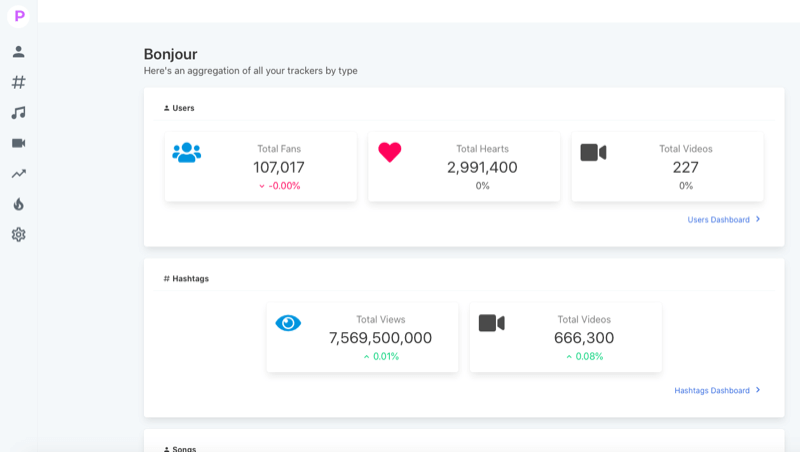 Running a campaign without knowing how to monitor its performance tends to be bootless. Understand the campaign performance so that you can optimize your influencer marketing strategy on TikTok.. Analyzing how many large TikTok views your partnership gets and measuring your post's engagement if your objective is brand awareness. Tracking how your competitor's content performs on TikTok can pave you a clear way to reach your goals and get as many TikTok likes for your content.
Make Sure Influencer Sponsorships On TikTok Are FTC-Complaint
Business inspecting influencer marketing on TikTok has worked with the great influencers on other social media networks. Also, many must know that FTC violations are very costly to a business or brand. Make sure about your influencers whether they are using the FTC guidelines to eliminate the legal mess.
Make An Attempt On Other Advertising Formats On TikTok
Growing your influencer marketing strategy on TikTok will be a profitable attempt for your business or brand. It increases your brand's online presence and also strengthens your overall marketing efforts on TikTok.
How To Identify The Right Influencers On TikTok
It would be best to get creditable influencers on TikTok for the partnership to begin an influencer marketing strategy on TikTok. Brands need to spend more time on selecting an influencer to represent their business or brand successfully. If you fail to get the right influencer for your campaigns, you will surely fall with your marketing campaigns.
To prepare your brand for a potent influencer marketing campaign on TikTok, keep reading our five tricks on selecting the best influencers on TikTok for your brand.
Notice Your Target Audience
Check whether your targeted audience is on the TikTok platform. Then recognize what kind of influencer matches them. Don't think influencers having huge followers provides a good output for your marketing campaigns—research on the influencers who produce consistent engagements.
Perform a Google Search Organically
Doing search results sometimes gives you useful results. Begin the search as "top TikTok influencers" to check the most popular influencers on the platform. Then edit your search to get the one from your niche. For instance, if you are from a cooking industry, you need to hire an influencer on TikTok, search "Cooking TikTok Influencers," to find your creators. Remember that top creators' lists will be updated frequently.
Search Trending Hashtags On TikTok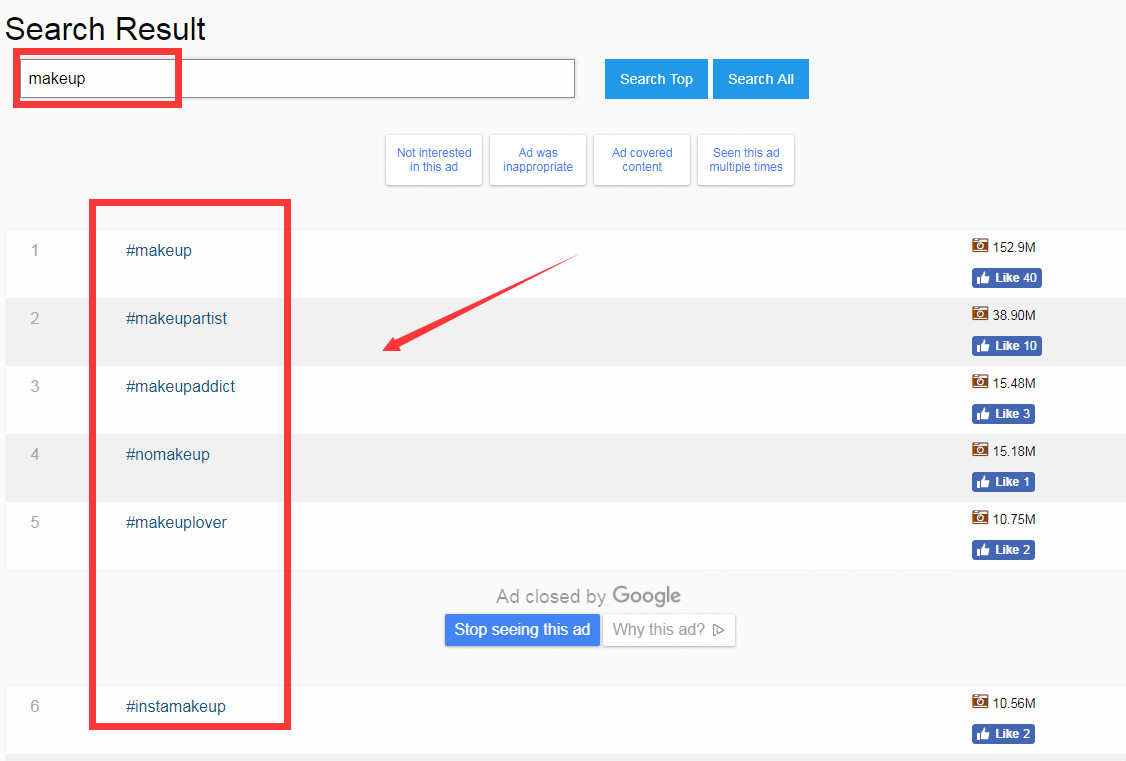 A thing to note on TikTok is the desktop version gives some navigation controls. Users will find these navigation options more useful than mobile TikTok. Go to the "Discover" page and search your terms in the search bar at the top. Brands will find the top trending video contents from several tabs.
Notice The Existing Influencer Content On TikTok
You can get the videos tagged with the #ad to notice the sponsored video contents on TikTok. This feature allows the brands to discover influencers' existing content to confirm whether those influencers are perfect for collaboration opportunities.
Cross-Inspect The Known Influencers On Other Social Media Networks
It's a good move to check the influencers you already know from other social media networks, like Facebook, YouTube, and Instagram. Influencers mostly have all social media channel presence.
Where To Find Best Tiktok Influencers
To select the best and right influencers for your business or brands, you need to spend some more time. Also, note that all influencer marketing platforms have not updated their lists correctly on influencers.
Here are the best influencer marketing platforms where brands or businesses can find their powerful influencer in their industry.
Julius
Julius allows the brands to filter a database of over 100,000 creators with human reviews. Julius stands as a leading influencer marketing platform. There are various filters available out there; Julius gives the influencers data depending on the search criteria.
Fanbytes
The Fanbytes is the influencer marketing platform that helps the brand find its influencers over the other social media channels. Fanbytes introduces your brand to over half a million influencers on TikTok.
Upfluence
This discovery tool of influencers gives over one million creators a database and features some vast TikTok influencers. It has a unique keyword research function that ensures grainy results, although fewer influencers' accuracy on TikTok.
Working With TikTok Influencers
After reaching the perfect influencers for your campaign, it's a great time to begin. There are some basic rules if you work with an influencer on TikTok to make sure the content is authentic, and this must be mentioned in the influencer contract.
Remember the below points in mind for a firm contract of influencers.
Creativity Of the Influencer
Allow your influencer's creativity on TikTok and don't restrict them from their creative process. TikTok contains many creative ideas, so it is not fair to pick a thing from an influencer.
Ownership Section
Don't reuse or reshare any influencer produced contents without getting their permission. Brands should clarify the terms & conditions of the partnership at the starting point of every campaign. And also, it is best to define the partnership duration in the terms section.
Directives Of Brand Messaging
Clearly explain your campaign's primary objective and the messages you need to approach with your TikTok influencers. It avoids the influencer campaigns without the objectives. Also, it prevents the creators from missing the brand messaging spot.
Certain Deliverables
To run a sleek influencer marketing campaign on TikTok, brands want to deliver what they imagine, involving audio/visual effects and the talking points formats. It helps the brand to restrict a direful disconnect between the execution and expectations.
Time Limit
Give the deadlines for the campaigns as planned. It includes the campaign duration and time limit; the creators must post content for the brand's approval. And also, influencers should share the times and dates for the sponsored content.
Examples Of Top Branded Influencer Marketing Campaigns On Tiktok
A glance at the brand who has already launched an influencer campaign, if launching an influencer campaign on TikTok is fresh for your brand. You can do it to look for a blueprint for your influencer campaign, look for the inspiration, and execute the highlights from the top-performing influencer campaigns on TikTok.
Spiderman Tags Zach King At The Time Of Movie Release
The movie Spider-Man: Far From Home joined hands with Zach King, a famous influencer on more social media channels with his magical style of video editing effects . It features Zach King hosting a party for a recently released movie and his spiderman transformation.
With the original audio sound and a twist, the content reached above 135,000 likes and 400 comments, many of them expressing interest in the film.
Gymshark Hooks Fitness Influencers On TikTok For 66 Day Challenge
To increase the product sales and brand awareness, Gymshark makes the challenge on "66 Day | Change Your Life" and joined hands with the six influencers to get help from them to promote the specific campaign.
By collaborating with the six best profile influencers on TikTok, each containing more than a million followers, Gymshark reached above 20 million followers and 12 engagement rates. The #gymshark66 hashtag has gained above 123 million views.
Chipotle Gives #Guidance Influencer Campaign
Chipotle created a #Guacdance hashtag challenge to users dance for the "Guacamole Song" to celebrate the National Guacamole Day. Chipotle draws YouTubers Brent Rivera and Loren Gray, who already have TikTok accounts.
The campaign reached over 260,000 video submissions. Chipotle branded hashtag influencer campaign stands as the highest performance challenge in the United States as a result.
Ralph Lauren Creates Influencer Campaign On TikTok With Hashtag Challenge Plus
Ralph Lauren launches the campaign to advertise the US open. This campaign hits all the levels of the influencer marketing strategy funnel.
Users were appreciated to post their real challenge in the hashtag name of #WinningRL. Users on TikTok purchase the US open branded products of Ralph Lauren through the great shoppable feature. Also, Ralph Lauren combined with the various TikTok influencers with a reach of above 12 million followers.
Kroger Advertises Back-To-School Shopping With Influencers On TikTok
Kroger combined with the four college students and TikTok influencers to appreciate the users to post the image of their dorm transformation with the hashtag name #TransformUrDorm. This hashtag became popular among the students and crossed over 850 million views.
Final Words
It's the perfect time to create your campaign because now you get to know the dos and don'ts of influencer marketing campaigns on TikTok. Either it's your first turn or optimizing your marketing campaign strategy, you can pick an experienced influencer to launch a superb influencer campaign on TikTok.