Must-Know Instagram Marketing Tips For 2022
by DigitalTerai | August 28, 2020 | Blog |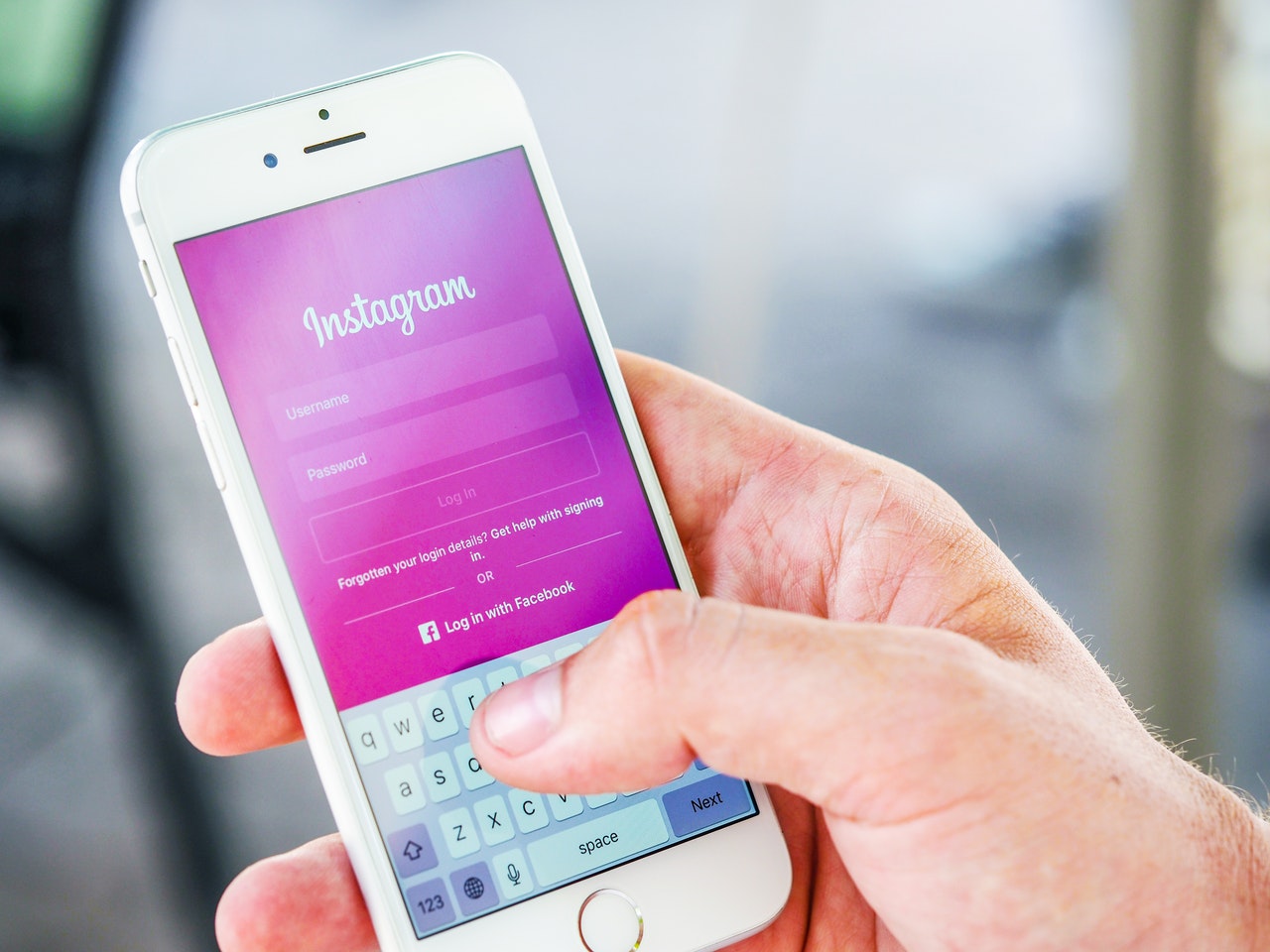 Instagram is one of the modernistic social media to share your instant feelings in pictures and visual formats. It is the best trending stage for marketing and introducing your new outcome to the world. Plenty of businesspeople have fallen into the Instagram stage to progress their growth and development towards their markets.
It is no stagger that Instagram holds billion active users monthly. One-third of the content is from advertisers. Whether you are a starter or already stepped on Instagram, these marketing tips will assist you.
Set Clear Goals

Before stumbling on Instagram for business, ask yourself, why I am using Instagram for my business, my aim or goal, and how I'm going to achieve it. When you think about yourself, you will come up with many questions. Finally, decide your purpose and objectives.
You may seek for,
Exposure to your brands

Improving your sales count

Generating new customers

Make your brands or products popular.
Once you fix your aim, you can design your process according to that. To reach your goal, you can set monthly targets and try to achieve that, automatically you will attain your goal.
Identify Target Audience

Finding your audience is more important than anything to increase your sales count. Only then your process, your efforts towards your business, will have the benefits and says that your path or direction is right.
You may have a different set of audience from various regions, that is not the problem. Once you find your target audience , then your work will be easy. You can use Instagram analytics to discover your audience's information. Also, you can consider analytics tools.
With the help of Instagram analytics, you can get,
The age group of your audience,

Location

Audience active times
These data show your audience, then you decide and conclude who is your target audience. Once you find their age group, locations, and active time, you can start your work to impress them.
Build an Outstanding Profile

If someone is interested in your content, their first move will be spotting your profile. When they find your profile is impressive and they explore that account is for them. They will start following you.
To make this action by your audience you have to work for that. In 150 characters, you have to present your bio with clear and understandable. In your profile, you can add the following parts:
Company name: Your company name must be related to your field or business; it should be catchy, recognizable.
User name: You can set the company name as your username because it will be comfortable, identifiable. It is easy for the people to search your name in the search tab.
Include Website: Place your website link, clickable link on your bio.
Short bio: Add your company's information, details on your profile
Contact details: You can include your email address
Call-to-action: To reach you quickly
Profile image: You can set your company's logo as your profile picture or choose image related to your business
About yourself: Add your interest, any specific slogans.
When you are building your profile, make sure you give valuable, understandable details to the people. There you can add a current discount, offer details with clickable form. So that people will know you more.
Create Attractive Content

Now you are entering into the real world of Instagram. Creating exciting and attractive content is the main and only task on Instagram. With your content, you have to promote your products and drive lots of audience to your accounts and . This can be obtained by showing or creating some variety in your content.
Tips For Instagram Content Creation
Behind-the-scenes
People often expect to know your real-life more than your reel life that is on screen. You can share your company's infrastructure, employees, the process involved to make your products, and manufacture machines.
You can make use of every new event that takes place in your company. Post those events or parties behind the scenes. For instance, if you are shooting any ad shots. You can post the behind the scenes of that particular setup, backgrounds, cameraman, costume designer, about your makeup.
Add Right Hashtags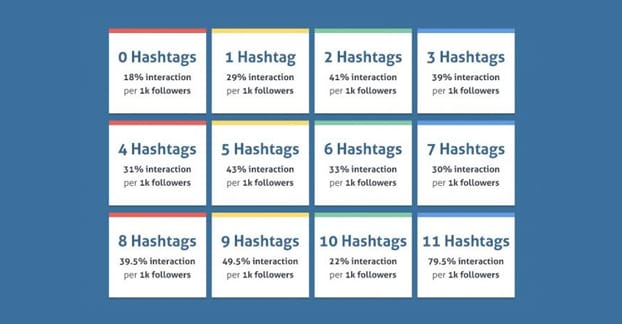 The right hashtags have the power to boost your Instagram profile and give more exposure to your brands.
You can use up to 30 hashtags in your content, make sure your hashtags connect with your content and brands. You can include your hashtags in your story also. Don't forget to add hashtags to your content.
Post your bloopers
Your bloopers are one of the most entertaining contents for your people. When posting your edited content that is actual content, on the next day, you can post previous content's bloopers or create a series to post all your bloopers together regularly.
When you include these types of content in your stories, it helps to drive more Instagram engagement hence gaining attraction from a huge crowd of people.
User-generated content
One of the easiest jobs is to post user-generated content on your account. For this, you don't want to spend your time creating your content. It is not only effortless but also useful. User-generated content holds more value, and it gives brand exposure. It encourages many audiences to try your products and creates trust in your products.
Teaching Post
You can go for tutorials or instruct some stuff. Don't overthink you can post for your products like how to use and the best things and benefits. You can give a demo for products. Start a conversation or discussion with influencers or expertise related to your industry.
Visual Content
Other than your pictures, your visual content receives more Instagram engagement. Don't go for lengthy videos unless it is exclusive. Make it short and sweet, add captions, create quality content. Make use of editing tools and software to present your video with perfections.
Utilize Instagram Story
Make sure you are offering daily updates on your Instagram story. It is the most effective marketing strategy; 500 million people are active participants on Instagram stories. Instagram stories have plenty of features that attract and engage your followers a lot. Your Instagram story will be invisible after 24 hours. Confirm your story has fascinating content.
Hot Tips To Use Instagram Story For Business
Don't Preach, Tell Them A Story
Avoid giving more information in one post, like a story, give them small details and direct them to the next post. Your post must have useful to them
Create Interaction
Use funny stickers like polls to ask questions, create a countdown for any special occasion. To express your feelings, use stickers related to that to create connections.
Use Swipe-Up Feature
Give them a strong reason to swipe-up your story, so that it increases your clicks
Be Focused
Keep in mind that you must focus on your brand's or product while creating content. It indirectly influences your brands.
Create Story Highlights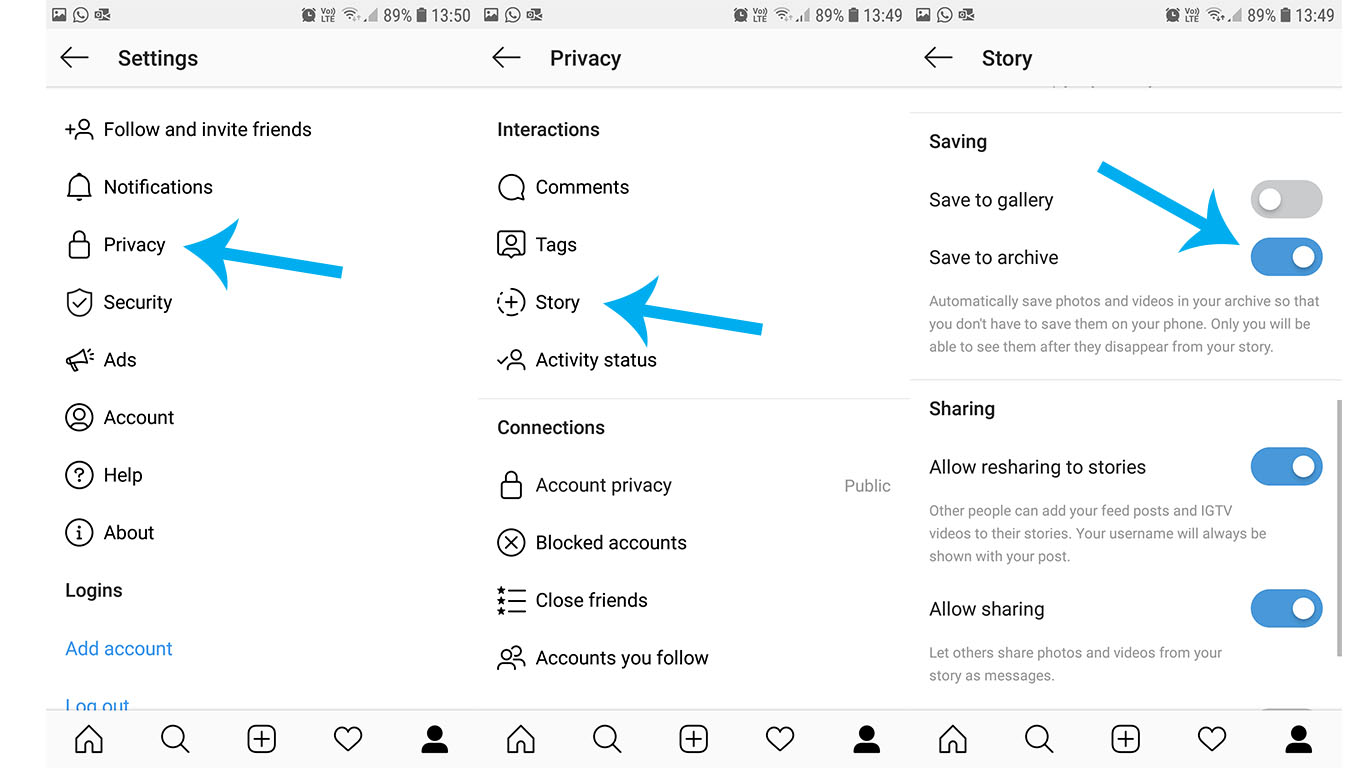 You can use the highlight feature to add your old stories on your home page. It will be placed under your biofield. If you want to edit your old story, you can and post it as highlights. You can categorize them, include stories according to that, to separate them you can give titles.
Using this feature, you can save and display your most engaging stories or most important stories on your account. Some followers or new audiences may miss your old stories. Now they have the chance to find your stories.
Final Thoughts:
Instagram has become a major social media marketing channel for businesses these days. With the right instagram strategies, one can reach a maximum number of users at an optimal cost and with high ROI. Let us know your thoughts on these tips.