Local SEO Checklist for 2022
local seo checklist for 2022
To stand out in the competitive market, every organization needs to optimize local searches to promote their brand and increase traffic in their business. Local SEO is an effective way to make your business more visible online to an audience who is looking for the products or services you offer, in the local area. It improves a website's visibility, increases web traffic and drives revenue by connecting businesses with a local target audience. It ensures your's company credibility.

What is Local SEO?
Local SEO focuses on optimizing a website that can stand out on top of local search results. It is the best practice to promote the local business within the local area. If you are providing services or selling products to local areas then Local SEO is the Key to attract the attention of local customers and to increase the sales.
Why Local SEO?
Local SEO is important because it helps businesses to display their products or services to local customers at the right time when the customers are searching for them online.

Some of the benefits of local SEO:
Local SEO helps the local searchers to find a local business.
Local SEO helps in driving targeted traffic through online leads.
It provides a better conversion rate.
Increases in ROI.
Improve brand awareness.
If you want to rank your website locally and get more traffic you must have to check the following techniques of local SEO:


Create Google My Business Listing and Optimize It

Creating your business profile on Google My Business is locating the physical address and location of your business on a map. It displays useful, up-to-date information about your business so that searchers can easily view information whenever they search for similar services you offer. Posting on Google My Business helps your business to connect with the target audience, increases your business visibility, and generate more targeted traffic to your website or other places.

Get Backlinks From Authoritative Site

Backlinks are a very important part of any SEO strategy. Getting backlinks from the high authority website brings new traffic to your site. You can improve the backlink through social media bookmarking, business listing, articles, etc. You can build your online reputation in terms of ranking and brand awareness by posting quality content on authorized websites.

Encourage Customers For Reviews

Online user review also plays a vital role in local SEO strategies for your business. The review helps in establishing a good impression of your business among the audience and also improves your business visibility. Before choosing your business, people go through the business online reviews and ratings of your services and determine the quality & genuineness of the business. So, the business review is a must to consider.

Use Constant Information Everywhere

Always make sure that information(address, phone number) you used in listing matches with the information you provided on your website. Providing incorrect information(address, phone number) would affect the ranking of the website. Use the specific location so search engines can easily locate your business. It will provide an accurate search result to the searcher about where to find your business.

Use Locally Relevant Keywords

Keyword reasearch and analysis is yet another important aspect of local SEO. Use the keyword including the local area to target your customer geographically. To increase your business visibility locally, include the name of the city, your business is in or the area your business serves in titles and description tags. While you are searching for the local keyword it is better to use the keyword tool because it helps you to identify the keywords with a lot of search volume and will tell you what the local audience is looking for.

Add Schema Markup

Schema Markup refers to applying the detail information specifying more about the services. It helps search engines to better understand what types of information are on your website. It is highly recommended to all local businesses to use local schema because it helps you to display your rating, contact info in search engines which add trust and authority that eventually increases CTR and local ranking.

Build Internal Links

Internal links mean simply creating links within the content or on specific areas of pages that will take page visitors to other pages of the same website. These internal links provide better site experience for website visitors and also make the site look better to search engines & increase your site ranking positively.
Conclusion:
Implementing these local SEO Strategies in your business site will help you to increase the visibility of your business locally and make the business successful. You can learn and implement it yourself, if not consult with the right professional Digital Marketing Agency in Nepal to enhance your business.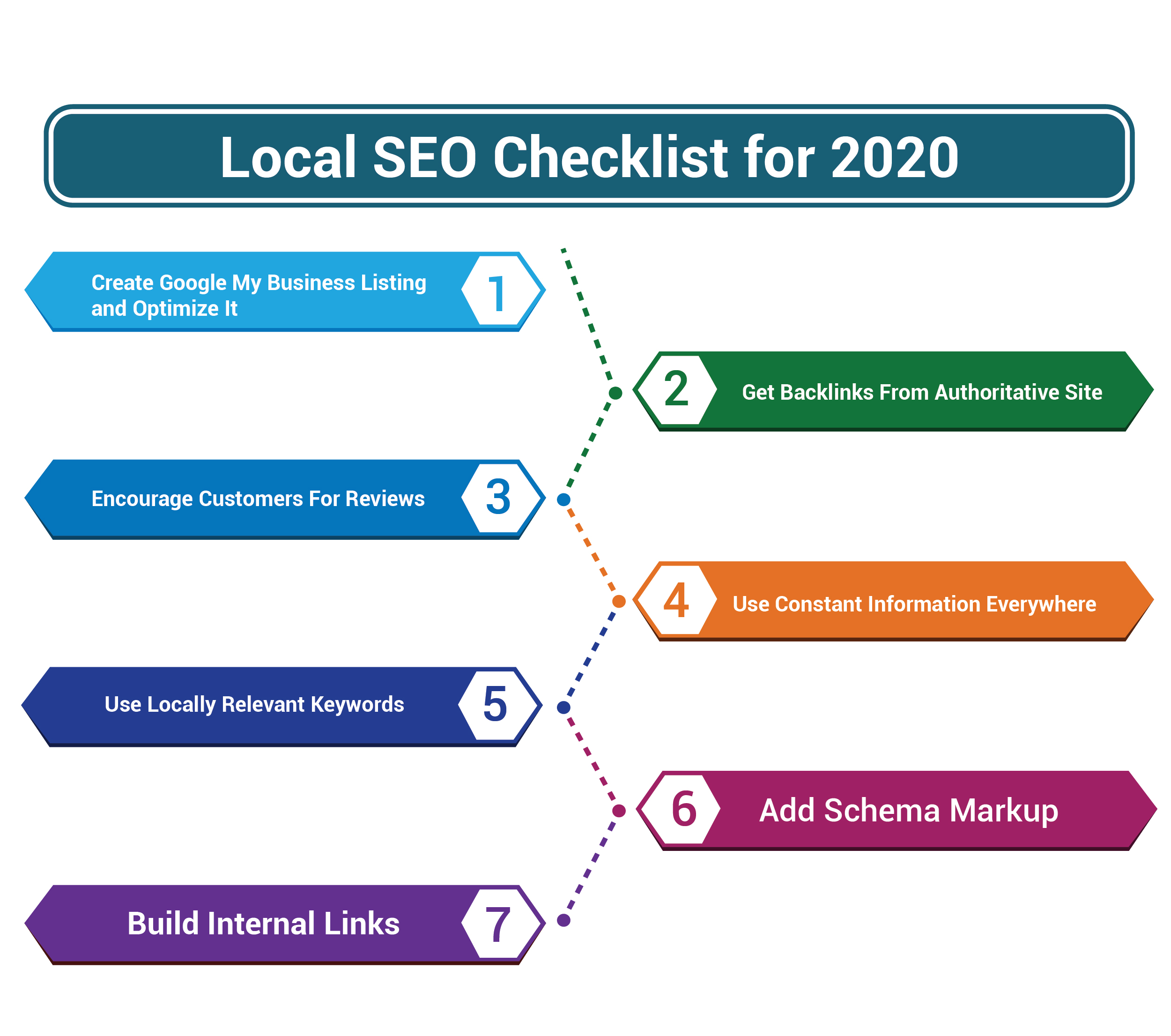 Local SEO Ranking Factors