How to create content that converts
by DigitalTerai | July 10, 2020 | Blog |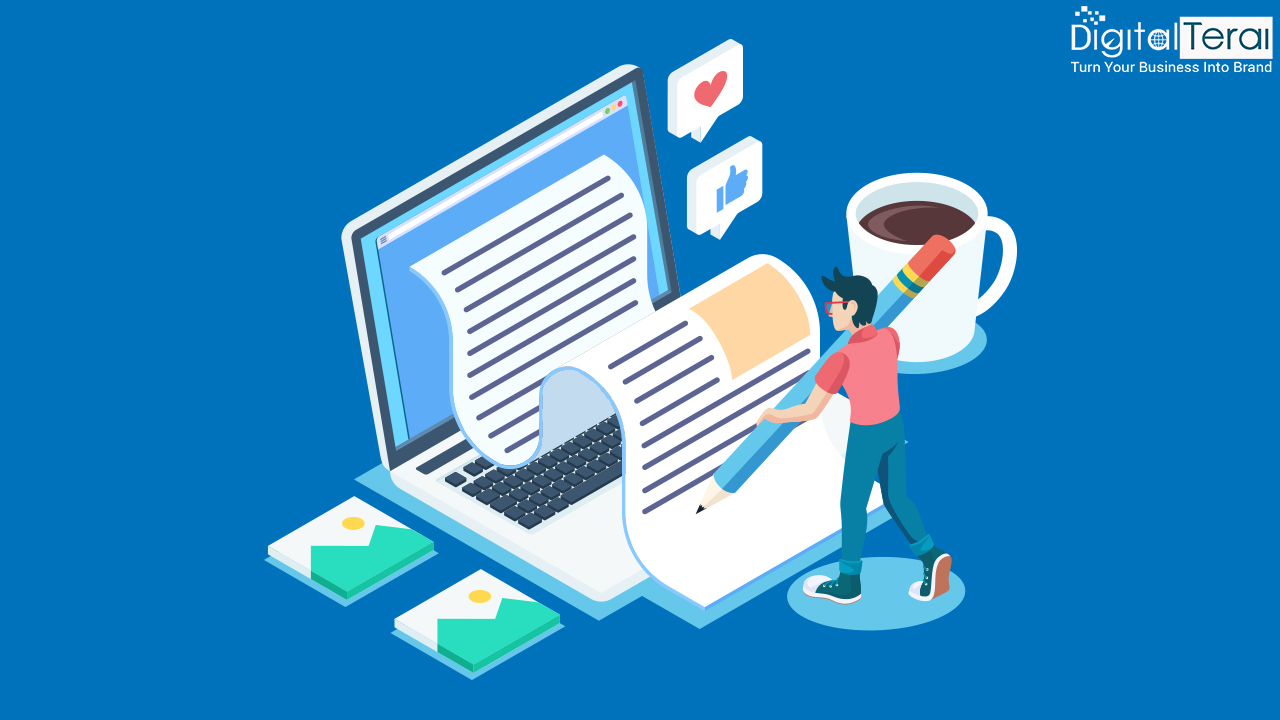 Src: https://www.pexels.com/photo/notes-macbook-study-conference-7102/
Creating content that can convert your readers to customers is a real challenge in digital marketing. C Content writing is not just about writing blog posts using targeted keywords to get ranked on Google. It has evolved as a tool to convert visitors into leads and customers. But The question remains – How to create powerful content that converts?
Today, we are going to talk about a step-by-step guide for creating high-quality content that can convert readers into leads. Go ahead, read the article to transform your content writing strategies.
Research
To maintain the flow of new content ideas, you need to enter a deep research zone. Take a moment. As soon as you find the idea you want to write about, do more research. Go through everything you find related to that specific topic. Keep a note editor with yourself to note down important elements of that very topic. That way, you can get references to look up to while proceeding for the content piece you are about to write.


Explore your unique style
Paraphrasing someone's writing won't help you in creating authentic content. While searching for material, you will come across a lot of writers with eccentric writing styles. You can take inspiration from their writing but not copy their exact style. So, explore your unique style and maintain a proper consistency in your writing to practice authenticity.


Plan a detailed outlines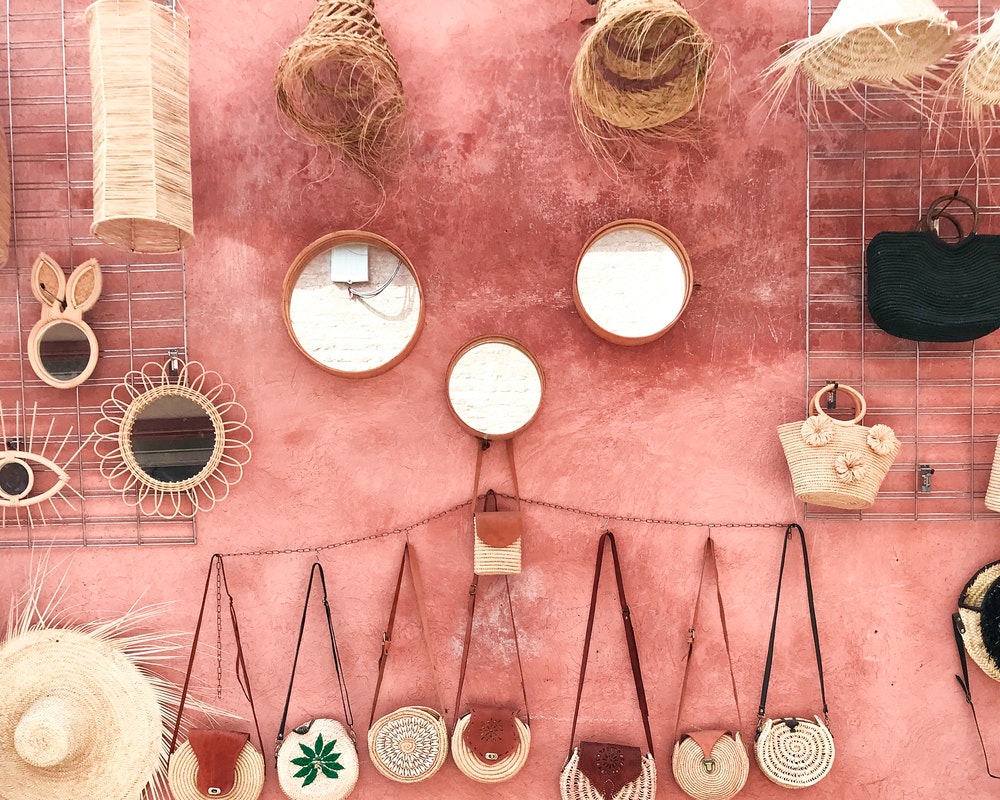 Src: https://www.pexels.com/photo/photo-of-wicker-bags-and-straw-hats-on-a-pink-wall-2766334/
You need to list out things you are going to write about before actually starting. It will help you make your writing systematic, well-crafted, and impactful. Here are the few things you should include in a basic outline:
List of primary keywords

A brief description related to your topic and the information you are going to provide through your content

A short explanation about the target audience

Key ideas you are going to talk about

A detailed breakdown of your content structure
Competitive Research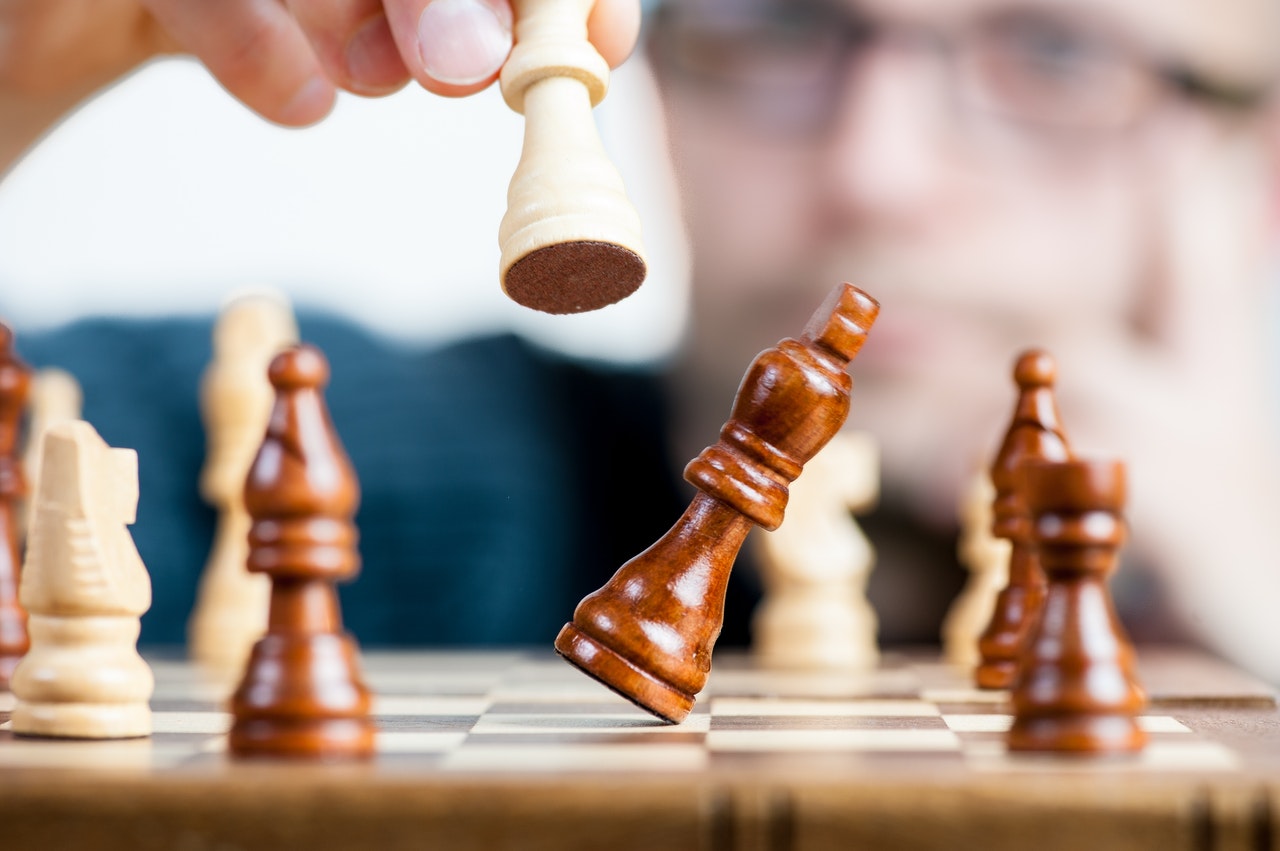 Src: https://www.pexels.com/photo/battle-board-game-castle-challenge-277124/
Before planning a proper content, you must analyze things that are already there. You will have to figure out points that you can use to make your writing stand out from the rest. For effective competitive research, you can use this awesome software called 'Buzzsumo'. Using Buzzsumo , you can learn about:
The terms and industry lingo used by your competitors

Their brand voice and tone

Kind of content they are creating and the platform they are using.

You can also research top contents for all the platforms (Facebook, Youtube, web) separately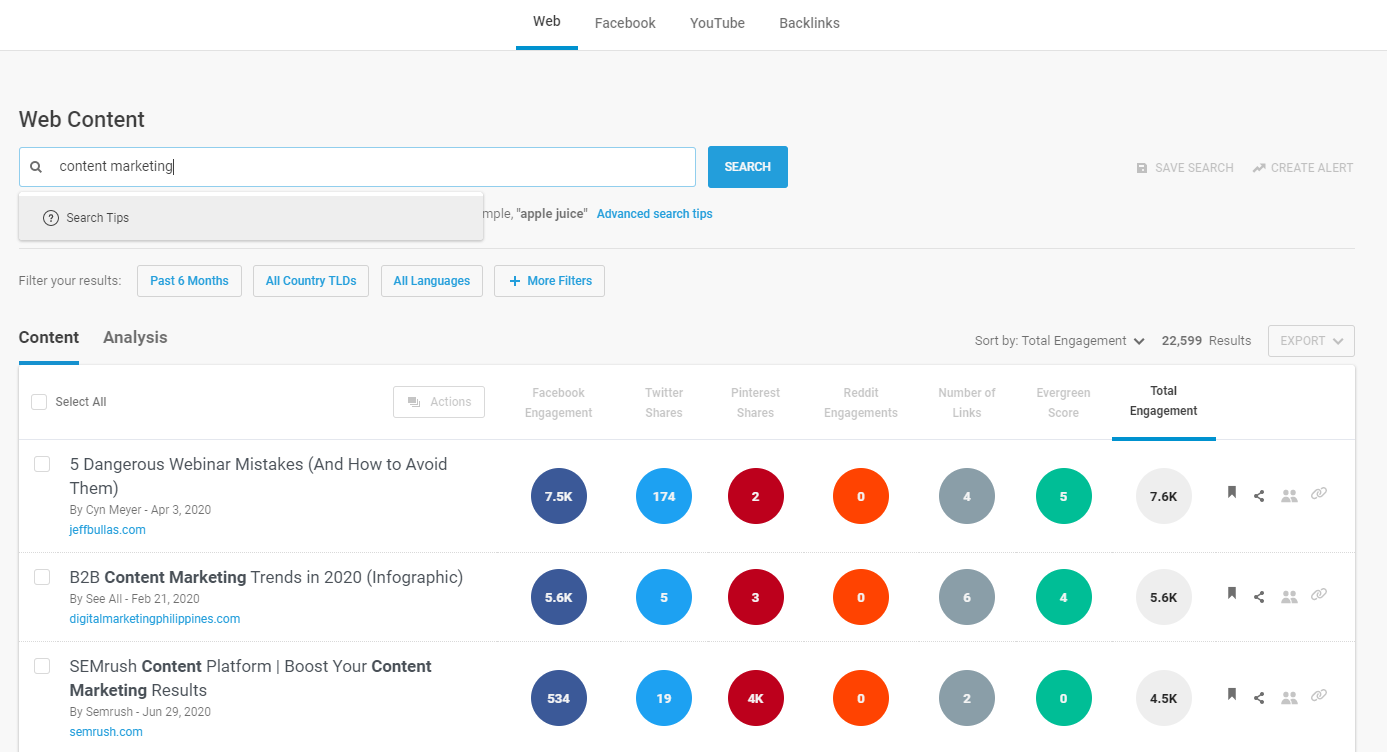 Focus on a single topic
Every piece of content is written to define a single topic. Stick to one particular topic, and provide an authentic description. Otherwise, readers will get mixed ideas from your content and be more confused. It will break the flow of reading. You must edit everything from your content that doesn't align with the topic. For instance, if you are writing about Instagram marketing, provide guidance on that very topic without jumping into other topics like Tik Tok marketing.


Be more creative
If you started writing and included things that are already on the internet, then you are not making much of a difference through your writing. That's why you must think of ways you can contribute through your writing. Explain in a way that gives a unique angle to your topic. Tell your audience something that hasn't been said before; provide them with something of greater value.
Compose an intriguing Title and First Paragraph
Your title will play an important role when it comes to grasping the attention of your audience. For instance what would make people click through your article, "Learn How to begin Content Writing '' or 12 Amazing Tips to implement for a thriving career in Content Writing" Even though both articles may contain similar information, the second one sounds more interesting. Doesn't it? Hence your headline and first paragraph must create powerful impacts among your audience.


Quick tips to hook your readers
Start by stating an interesting fact. You can mention something that is true but hard-to-believe.

Ask an interesting question. The one that makes readers want to learn about the answer

Write an opening paragraph with an anecdote to give something your readers can relate to.

Begin with the conclusion of your story and slowly build up your reasons behind the conclusion

Say something extreme to push your readers off a cliff

You can use confrontational sentences as well to call out some common but harmful behavior of your audience.
Understand your brand's voice and tone
Your writing must resonate with the organization you are representing. How is your brand's voice – Is it serious? funny? authoritative? For instance, you can't sound funny if you are writing for a law firm. You must come up with a strong and authoritative voice while doing so. Understand the voice and tone of your brand before conveying any message through an article.


Write as if you are having a conversation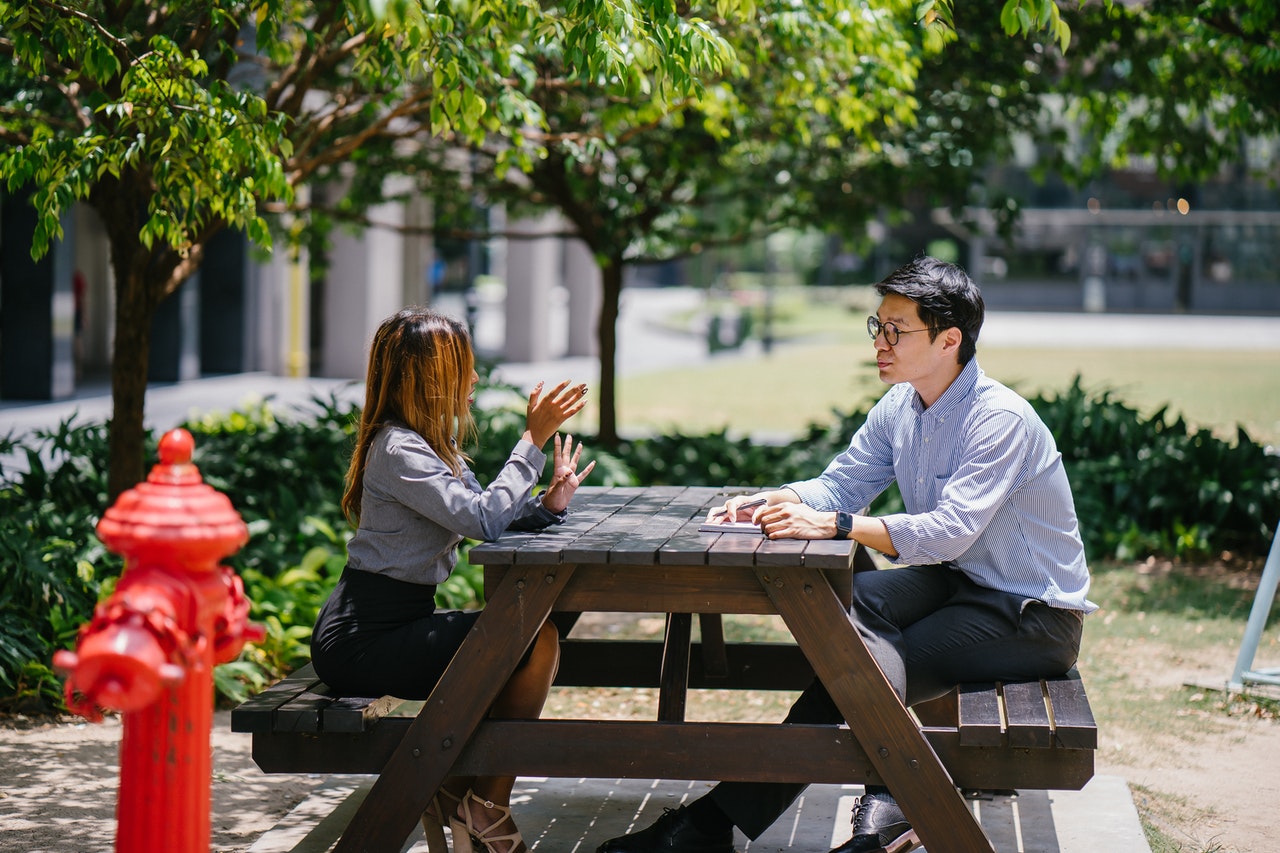 Src: https://www.pexels.com/photo/man-sitting-on-chair-in-front-of-woman-2029619/
Write as if you are speaking with your audience. You can express yourself better when you write conversationally. You can put your heart out while expressing your own perception with proven case studies, facts, and figures. If you are confused about the concept, you can pretend to be talking with your friend and explaining them about the core concepts of any specific topic. Then, you will be able to write in a similar manner.
Don't Exaggerate. Keep it Simple
Using complex sentence structure and vocabulary won't do wonders for your writing. Hence, always keep your audience in mind and try maintaining simplicity. Even a layman should be able to understand what message you are trying to convey through your article. Also, don't exaggerate or modify truth, mention the exact facts to avoid sounding unreliable. Keep your writing simple yet informative and of greater value.


Create Impactful Content
To make your content go viral, you must connect with your audience on a deeper level. Thus, whenever you are crafting an ad copy or writing an article, ask yourself – Is this story worth sharing? Will this piece of content create an emotional impact on people? Your writing must evoke an emotional response in the reader.


Add Urgency
Nobody wants to miss out on valuable stuff. Therefore, when you use limitations on availability or time in your content, you will get a vigorous response from people. You must understand what your buyer is desperately looking for and how they want it. Then all you have to do is deliver that very information in the right format with a touch of urgency.


Be Comprehensive
There has been lots of talk regarding the length of blog posts – some believe longer articles rank better than the shorter ones. But the fact is how comprehensive your writing is, will determine your ranking status. It means how thoroughly your content answers the searcher's question will dictate your rankings. So include everything that your readers will want to know about the topic and increase your chance of being at the top.


Implement best SEO practice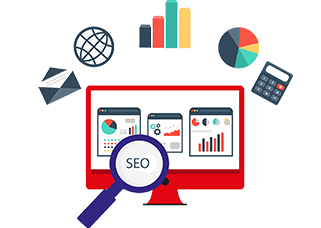 Keyword research is an important part of content creation. This lets you analyze high performing keywords in your business niche and create a detailed web page around it to rank on Google. Repeated use of keywords is important but overstuffing your writing with a chunk of repeated keywords ruins your writing. So, make sure to use an appropriate amount of keywords on your content and its synonyms to boost your ranking. Once you are done with the writing you can expand the Yoast box (if you are using WordPress) and check your content from SEO point of view.


Avoid Passive Voice
There are times when it becomes necessary to use passive voice sentences. But avoid using them as much as possible. It just makes your writing sound plain and boring. Also, try writing shorter sentences - 20 words max. And avoid using repetitive sentences. For example, if your first sentence begins with you, avoid starting your second sentence with you as well. Moreover use transitional words to maintain the flow of your writing.


Use a powerful call to action (CTAs)
What do you want your readers to do after reading your content? Before even thinking of writing an article or blog, you must know what call to action you want to use. And compel your readers to click that CTA button right away. That's how you leverage the power of content marketing to achieve your marketing goals and improve ROI. You can make people download resources, subscribe to a newsletter, or make a purchase with powerful content.


Write stunning Title Tags and Meta Descriptions
Meta tags are an important aspect of SEO . You must have seen blue links that appear on search result pages, they are called Title Tags whereas the snippets of text that appear below the links are called Meta Descriptions. In your Meta Description, you must clearly state what readers will gain from reading your post. You can use approximately 70 characters for title tags and 156 characters for Meta descriptions.
Fundamentals of writing proper Title Tags and Meta Description
Include a primary keyword in your title tag

Use compelling sentences in your Meta descriptions

Don't cross the recommended character counts
Edit, Edit, and Edit
The first draft is meant to suck. Thus, edit your draft; include things that your favorite writers have mentioned in their articles. Refine your work, delete redundant sentences, fix your grammatical and spelling errors, and improvise your points as per the requirements.
Best Tools to Use for Content Writing
Here, We have collected some useful tools and app that you can use for content writing:
Google Ads Keyword Planner is a free tool which gives you access to the list of important keywords that you can write about. It will help you understand what your target audience is looking for and informs you about the hot topics.
Grammarly is a lifesaver when it comes to fixing typos, errors, and grammatical mishaps in your article. Plus with their free Chrome extension, you can clean up your writing with ease.
Hemingway somehow functions just like Grammarly but it further helps in making your writing clean, crisp, and readable.
Portent's Content Idea Generator
If you got stuck on the topics to write about, you can simply type a keyword into the Portent Content Idea Generator, and click the button to get trending hot topics that you can use for your content.
Buzzsumo is another popular tool that you can use to see the most shared content for any specific topic. You can also do some serious competitive research with Buzzsumo.
To avoid plagiarism, you can paste your text in CopyScape. It will tell you if your content has any copied text.
You will be amazed to see how often people misuse the words. To ensure you use the right words that give accurate meaning to your sentence, you can visit the Dictionary.com more often.
Brands that know how to do it:

Business Insider
Business Insider is straightforward when it comes to using the right words to catch the reader's attention and elevate its content value.

Orbit Media
It's a web design company but it's content marketing strategy is to die for. It receives nearly 60000 visitors per month with zero ads and it all happened because of its authentic content.

Investopedia
If you ever Google any financial investment-related question, you will come across Investopedia. Because of its amazing content strategy, it receives monthly visitors of 33 million.

HubSpot
Hubspot is the best example of content marketing. You will be guided through an incredible buyer's journey. You will systematically reach the point of purchase if you go through their content.

TED
TED is a global platform where authors, experts, influencers express thought-provoking ideas. It has around 16 million subscribers from around the world – all thanks to its amazing free content.

Canva
Canva is another awesome app which allows people to create attractive and professional designs for free. It has over 15 million users which happened because of its user-generated content.

Buffer
Buffer automates your social media post so that you can easily share your content on various social media sites. You will find lots of engagement in its post because of its significant in-depth blog posts.
In Conclusion
You should always keep the purpose of your content in mind while writing the content. By creating valuable and truly engaging content, you can receive chunks of visitors on your site and attract high-quality clients. I hope this simple guide will help you in creating content that converts. Try implementing them and see how it goes.