How to create a great content calendar for social media marketing
how to create a great content calendar for social media marketing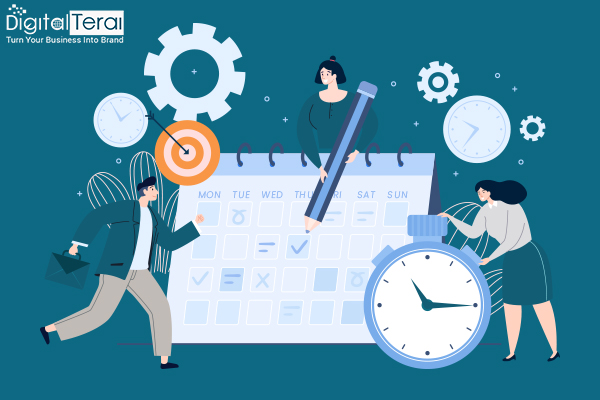 A social media content calendar is a critical part of your online marketing. It is a visual workflow created on a daily, weekly, or monthly basis for marketing your business. This editorial calendar helps you to focus, organize, and work towards your goals saving you from a lot of time & energy and keeps you organized & on track throughout your hectic workday. Basically, it is a schedule that helps you organize your upcoming content with details from what to post and when to post.

This article will help you learn from the basics of a content calendar and will give you an idea of how to organize your content in a social media calendar so that you always know what to post.

Let us start with the benefits of a social media content calendar.

Creating a social media content calendar has lots of benefits. For example, you can reduce the number of errors in your content and avoid the content disorganization.

1. Organized and right on track


A content calendar helps you to have a better perspective on your overall content marketing strategy. It also helps you to analyze your content gaps,i.e it lets you know if you're focusing more on a particular topic while neglecting the important ones. With this, you can organize your content plan and prevent yourself from missing the deadlines of the content

2. Develops an excellent brainstorming session


Organizing the content together with your teams encourages them to come up with thoughts and ideas that can be crafted as creative solutions to the problems. Also monitoring and analyzing your audience's engagement and feedback will help you gain valuable insights as per their preferences that you can later apply to your content and adjust it accordingly.

3. Maintains consistency


Planning a social media content calendar helps you maintain the consistent flow of the content that continues to build towards your ultimate marketing goals. This makes your content a reliable source of information for members of your industry and keeps your brand voice consistent.

4. Keeps your audience engaged


A content calendar prevents you from repeating the content that you have discussed two/three weeks ago and instead allows you with plenty of time to fill space with fresh and relevant content that is valuable to your audience.

5. Reporting


A social media calendar also aids the efforts of reporting and following up. It provides the answers to the questions while you report.
Did the social media plan go as expected?
Did we achieve our goals?
Which strategy worked and which didn't?
This information is key to receiving a return on your investment.
Now that you have learned about the benefits of creating a content calendar, let us dive into the stepwise method of creating a content calendar.
So, how to create a great social media content calendar?

There are numerous approaches to build the social media content calendar, however here are some of the important steps that you shouldn't miss while you create your content calendar.
Step 1: Conduct a Social Media Audit
Social media audit is simply the process of reviewing what's working, and what's not. Basically, it gives you an idea on three main factors of your social media marketing i.e,
What strategy is working and giving you the results you want?
What isn't working?
What can be improved to achieve better results across your social media channels?
As one of the important steps while creating a content calendar, social media audit will help determine where your audience lies, which platform boosted your growth, sources of the traffic and engagement. So, how to do the social media audit?
Start by analyzing your social media profiles, check whether your social media profiles have been filled out with the right details or not, and check the engagements on your previous posts.
Next, you need to look at your competitors who are getting good results. Check what kind of content they post and how often. Determine their audience engagements and social media strategy.

A proper social media audit will help you create a comprehensive action plan to improve your social media strategy.
Step 2: Brainstorming
To create an effective content calendar, you need to develop content ideas. These content ideas should be the topics that address the concerns of your audience. For example, how-to guides, your business-related infographics, customer success stories, etc.
You can also start with the existing content assets that can be repurposed and remixed. When you go through the existing content, it will help you find those subjects which you haven't covered yet. Determine the type of content that fits your business and audience and develop the topic ideas.
Some of the common topic categories include:
Blog Posts
Product Promotions
Events and Announcements
Quotes and Motivation
The categories can be different depending upon the business.

Step 3: Create the calendar
The content calendar can be created manually or you can also download the social media calendar template. To create your own calendar framework, you can use Google Drive or any other social media calendar tools like Trello.

Trello
While the Google sheet calendar helps to provide a framework to plan the content, Trello is a great visual tool for managing the content creation process. In Trello, you can create the lists as categories and cards as individual pieces of content. You can move those cards from list to list, and also add images and descriptions as per the cards. Setting due dates for cards will automatically help you to place them on the Trello calendar.

When it comes to social media marketing, another great effective tool for content calendar is Buffer. It is an excellent tool for marketers or agencies, who have to manage multiple client accounts. With this tool, you can draft your posts, customize and manage them all using a single dashboard.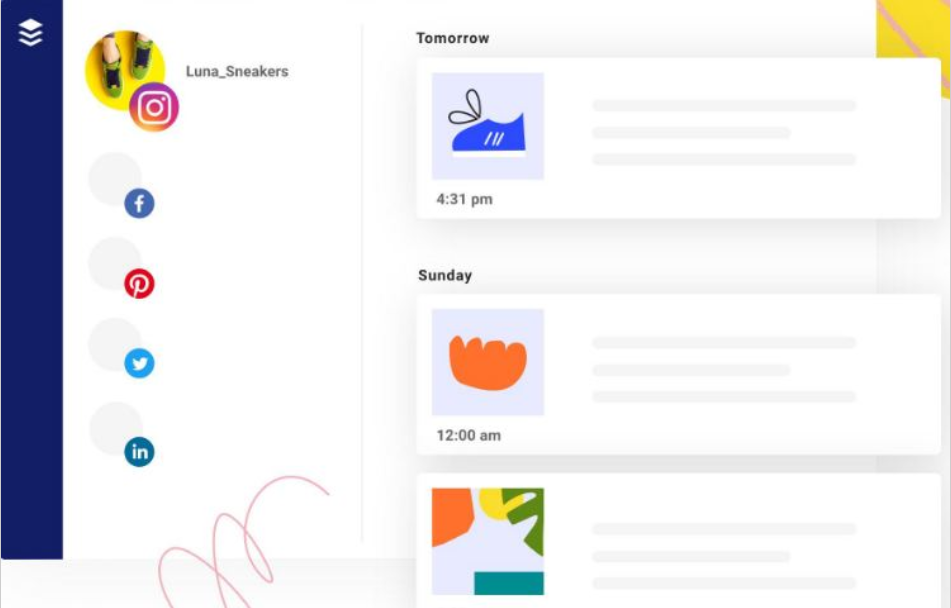 Image source: Buffer
ContentCal is one of the tools that streamline your process of planning, creation and publishing of the content and it's a great tool for team collaboration, since it integrates with tools like Trello and slack. Besides planning the social media content, this tool also lets you publish and analyse your posts.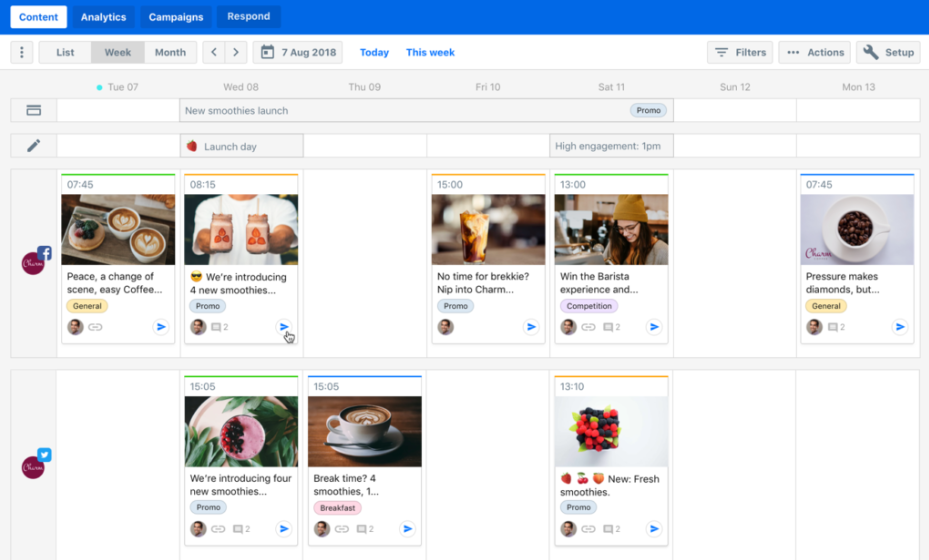 Image Source: Contentcal
Other different tools include SocialPilot, CoSchedule etc.
Step 4: Determine the posts
Once you have your brainstormed ideas for the content, create the post, prepare the designs and plan out the campaigns. Even though it's important to plan out the posts in advance, it is also equally important to leave room for maintaining flexibility. Upcoming events and other unexpected happenings can all be great opportunities to post that attract your audiences. Plan your post by mixing it up with a variety of content in your feed such as:

Posts to promote your business
Posts that interact with your audience
Posts that are useful, entertaining or inspiring for your followers.
This ensures a healthy mix of content that will keep your audience coming back for more.
Step 5: Schedule Your Post
Scheduling your post helps to boost your engagement and reminds you to send your content out to the right place and at the right time.
Final Thoughts:
Creating a social media content calendar means no more stress while trying to think of fresh posts every day. It simply makes your process simple. With a proper social media content calendar, you can have a better understanding of what kind of content is specifically working for your audience.
Remember to keep track of each channel for engagement and reply to the followers daily. Check the analytics of each platform to determine which pieces of content have worked so that it can be further used to inform future marketing campaigns. We hope with the help of these amazing tips, you will create the best social media calendar that works best for your social media marketing.

Let us know your thoughts in the comment section.

Digital Terai is the leading digital marketing agency in Nepal . Do let us know if you need any help regarding Digital Marketing Services in Nepal.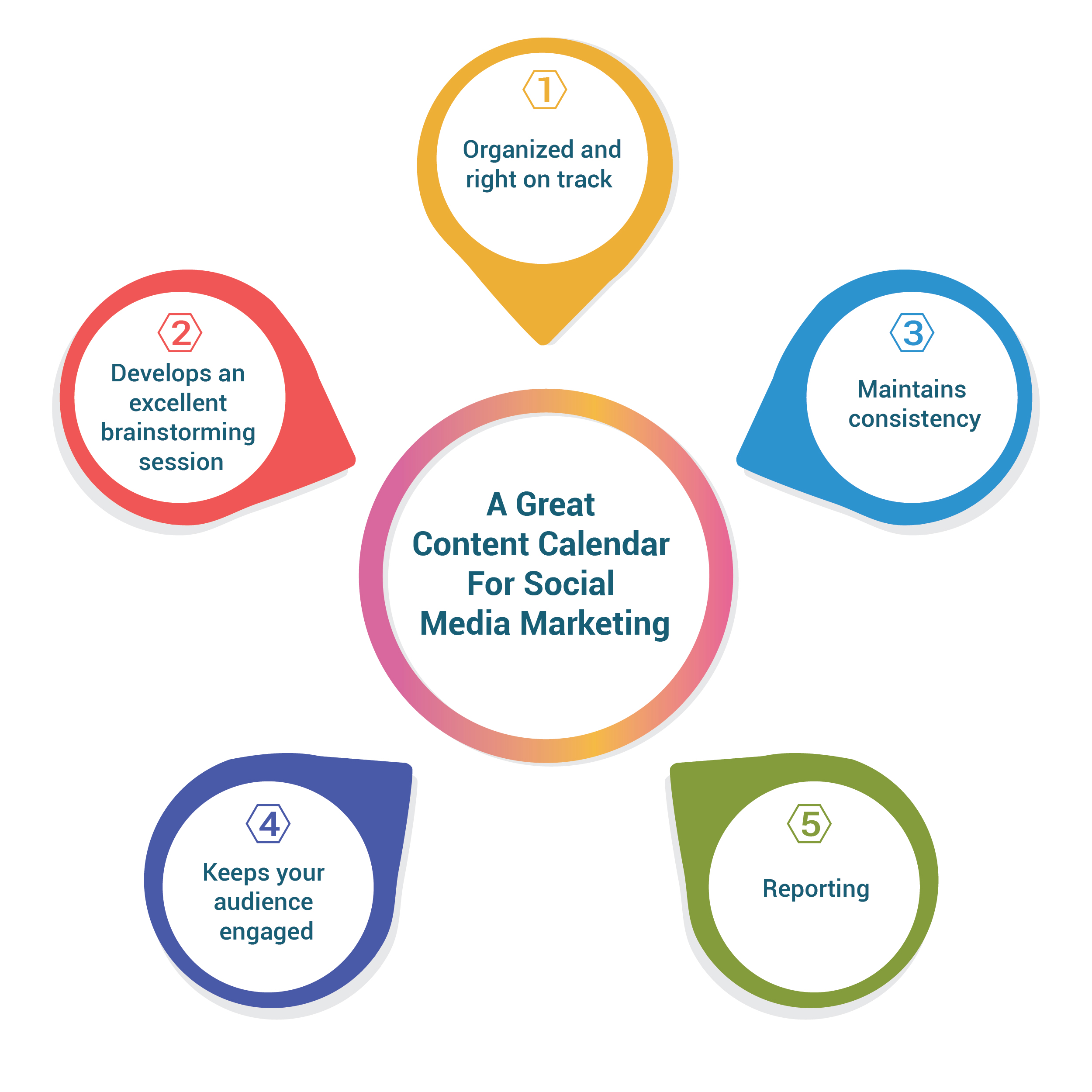 How to plan a social media content calendar
Tips to create content calendar