Why are Google reviews important for SEO ?
Why are Google reviews important for SEO ?
Why are Google reviews important for SEO ?

Reviews play a deciding role in one's success or failure. Positive reviews invite new customers whereas negative reviews decrease your website traffic. Google reviews can give businesses a big credibility boost without having to spend more time.

Google review plays an important role in service-oriented businesses because people tend to check the authenticity factor of the business with reviews and ratings dropped by existing customers before contacting your business.


What exactly is the Google Review?
Firstly what is a Google Review, exactly? Google reviews are integrated features within Google My Business and Google Maps which allow customers to post their views or experience with a business as well as its service and products. Without downloading any apps, people can review and write down their thoughts about the company online.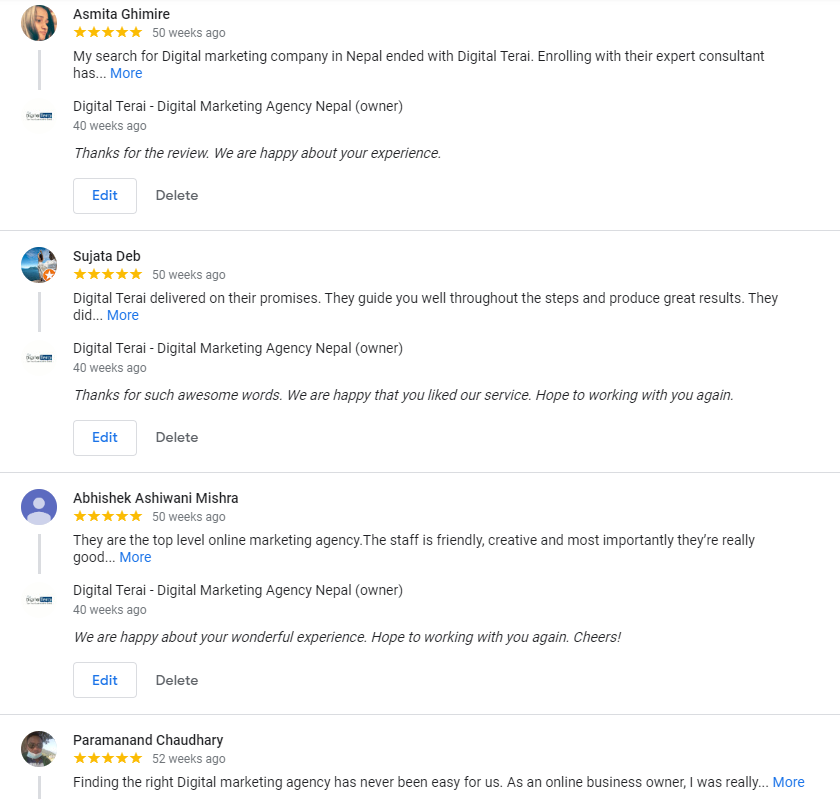 Here's some list of reason why your business should start taking Google reviews a little more seriously:


1. Increases Brand Trust
In the eyes of both Google and your potential consumers, Google reviews play an important role in making your business look like a trustworthy source of information. Many potential customers will choose whether or not to purchase products or services from your company after reading reputable reviews online. Because the unbiased opinion of a third party will encourage the new consumers to buy from your business.

Also, Google is more likely to notice businesses with higher reviews, both in terms of quality and diversity. With a bunch of positive reviews, your business could show up at the top of SERP displaying location-relevant businesses according to a consumer's search query. Google is also more likely to recommend those websites which have highly rated reviews because Google only places a higher value on those websites that are trustworthy within their field.

If your business website has good reviews, you'll look better among other businesses and clients, alike and increase brand trust too. This is an important aspect of Local SEO as well.


2. Improve your Click-Through Rates
Every business knows that the websites ranking on top of search engine pages get more clicks on their links from customers. That's why it's important to invest your time and effort on your SEO strategies. Luckily, there is another way ie. Google reviews, to increase the click-through rate when you show up in a search engine. When people search the services or products that related to your business provided in google, your Google review rating will show up next to your business name in Google. A collection of positive reviews and ratings will increase clicks through to your site.


3. Help to convert traffic into leads
Once the consumer clicks to your page, you're near to the end goal. Customers who come to your site have an intention to purchase something from your business. While a user-friendly site experience and well-designed web page are extremely important to attract people, Google reviews can also create a powerful impact in the conversion process. This review and rating will build customer trust and also will help in increasing web traffic
4. Build Better Brand Appearance in Google
Getting plenty of reviews on your Google Business Page from potential customers will improve your SEO and also help to create a better brand appearance in Google. Prospective customers will view you as a much more reliable, established, and trustworthy business than those without any reviews or with a poor average rating.

Moreover, creating a proper brand image in Google also ensures the Business Page is fully optimized. Uploading relevant, high-resolution graphics, logos, and images at the correct dimensions will help in building better brand appearance in Google.
5. Improve Online visibility locally
Google reviews have played an important role in every business' SEO, for local ranking too. Google Business Pages are connected to Google Maps, so the reviews you receive will influence your presence in the Local Pack. This pack lists out the appropriate businesses near the location from where the user is searching from and displays them above the standard results – they have a greater presence and are more likely to receive greater attention. It also shows their average star rating, and those with the higher ratings are favored by the Map Pack so they are usually displayed as the top result due to Google recognizing them as a trusted website.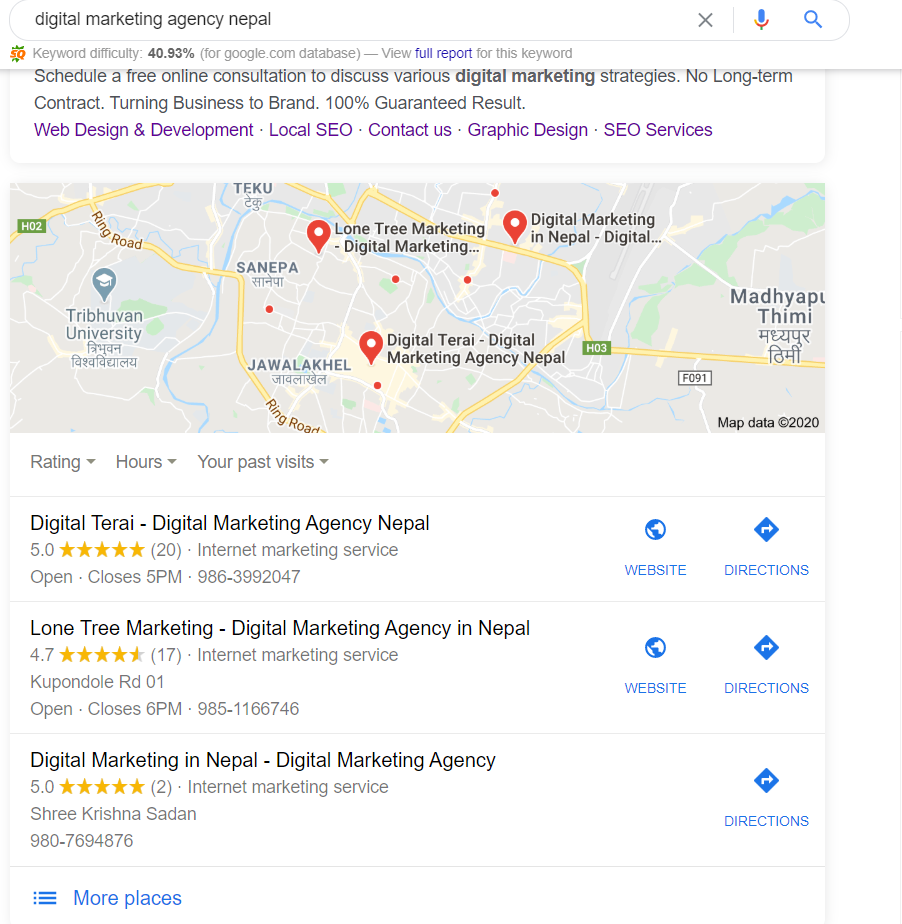 6. Responding to reviews increases interaction
Review management is a very important aspect of online reputation management It's important to respond to all reviews that you have received, whether it may be a positive or negative review. Responding to reviews shows how you value your customers and their feedback that they leave about your business. Businesses should properly interact and engage with customers to create an open channel for communication. If you are regularly interacting with your customers, that could signal your business is having a fresh, frequently-updated website. Responding to all kinds of reviews will encourage customers to change their bad reviews, or even delete it. Doing this will help your overall review positioning and improve CTR - one of Google's ranking signals.


How to respond to your reviews
Responding to review is always a tricky part. You should always be thankful, patience & courteous while responding to the reviewer. Here are a few tips that might help you.
Thank the Customer
Try to be generic and more specific because review adds a more personal touch that customers will appreciate.
Please give them a reason to come back and bring their friends!
Tips to Response Negative Review
When it comes to negative review, things become more trickier and should be handled in a very careful manner. You should always protect your reputation from any controversies. Here are a few tips to respond to negative reviews.
Apologize and thank them for their feedback
Respond appropriately
Please provide more details to ensure it doesn't happen again and provide them with contact information. So you can start a conversation offline.
Response review as quickly and politely as possible.
Google business reviews focus on brand trust, local SEO, and feedback. If you're not utilizing Google reviews, you're potentially missing out on the advantages that your competitors are getting from using google reviews.
Google reviews are free! With little time and effort towards Google business reviews, in a relatively short amount of time, you can see incredible results.
The bottom line is, utilize Google business reviews and take advantage of it to increase brand trust, local SEO, and feedback and insights. And you'll find it as one of the most cost-effective ways to drive leads to your business and gain trust in your geographic area.
About: Digital Terai is the leading digital marketing agency in Nepal. Contact us for free digital marketing and SEO consultation. Call +977-9863992047 or let us know about your requirements at [email protected]