Digital Marketing Trends: Past, Present, and Future
digital marketing trends: past, present, and future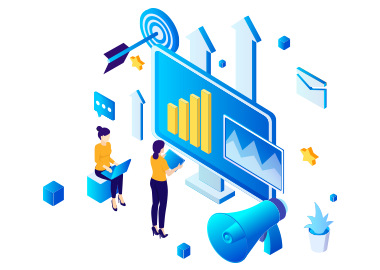 Digital Marketing Trends: Past, Present, and Future
by DigitalTerai | June 26, 2020 | Blog |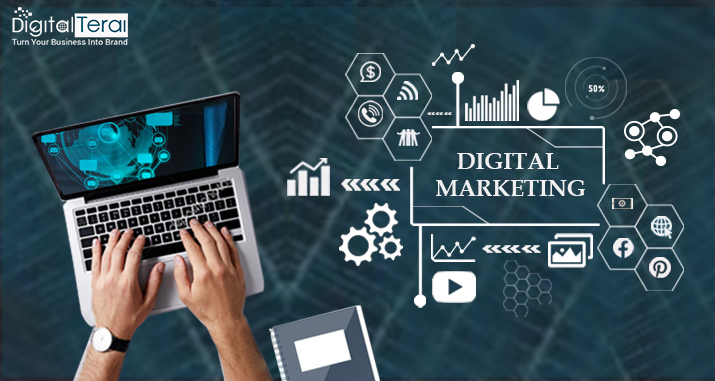 The term Digital Marketing made its debut during the 1980 – 1990s. Back then digital marketing meant nothing but the promotion of products and/or services over the web. With the emergence of the internet, the digital age got a boost. The platform enabled users to have access over the information they desired. But people could not share their information over the internet yet. Then Google came along.

Emergence of Search Engine & Social Media

In the year 1998, Google came into existence. Today; Google has established its name for being one of the most prominent search engines on the web. It has played a significant role in building a concept of digital marketing. With the arrival of the mid-2000s, Google brought a massive change in the behavior pattern of consumers, they started sending inquiries related to products online. All these individual behaviors left the advertiser baffled as they were unable to comprehend with virtual queries.

Not so long ago, social networking sites started growing. Myspace was one of the earliest social networking sites on the internet followed by Facebook. Large companies eventually understood the potential carried by these amazing platforms to market their products and services.

All these platforms brought a whole new transformation in the world of business. With evolving technologies, businesses thought of making optimal usage of social networking platforms for brand promotion. Today, Social Media Marketing has become an integral part of Digital Marketing.

Then the cookie came along which created profound impacts in the digital marketing industry. With the cookie, the marketers would track down their consumer's browsing behavior, habitual patterns of frequent users, their likes and preferences, etc. Such data would be used to chalk out promotions and marketing strategies as per the preference of people on the net.

Big Data Trends and Mobile Industry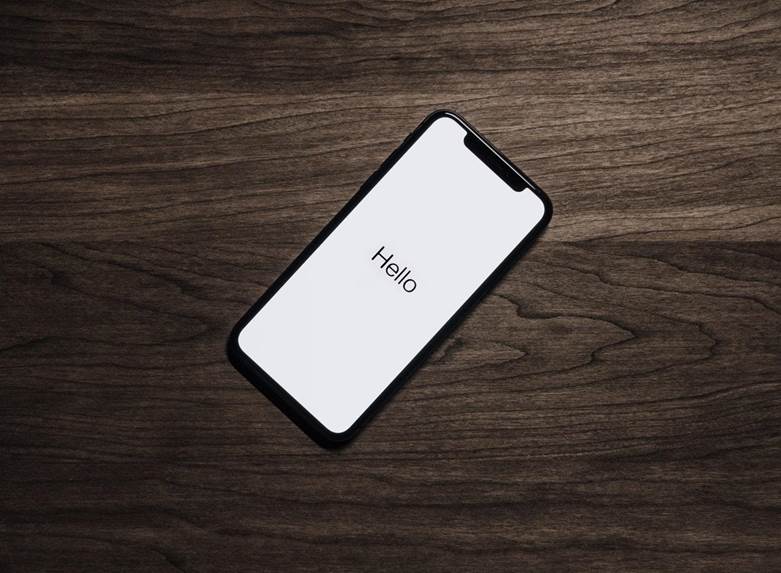 A huge inflow of important data has made it possible to keep a track of the latest trends and human behavioral patterns, which has amplified the success rate of marketing campaigns.

Another important discovery was made when a modern smartphone was developed by BlackBerry in 2003. With a smartphone, you could text, email, make phone calls, and browse the internet. However, during the initial phase, it was mostly utilized by business professionals only.

In the year 2007, smartphones entered the market and went on growing exponentially. In a present scenario, smartphones have surpassed PCs as the preferred digital device for browsing web content. The whole world is at the tip of our finger. So what do we do now? What would be interesting to see?

Now it's time for another industrial evolution as the present-day consumers expect hassle-free and smooth transactions with everything.

The Digital Marketing Industry, Now

As the influence of the internet continued to rise in the early 2000s, the concept of digital marketing has evolved with it. Businesses began using this technology to reach out to their target audience.

The major part of internet integration - search engines is the driving force in digital marketing innovations. Today, most business owners and marketing professionals are familiar with terms like Search Engine Optimization (SEO), Search Engine Marketing (SEM), and Social Media Marketing (SMM). These are the authentic foundations of digital marketing. Now, let's get into its depth to have a deeper understanding of its core concepts:

Search Engine Optimization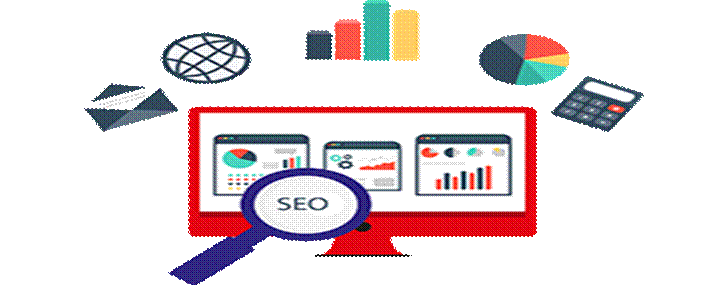 Search Engine Optimization is all about improving the visibility of your site in the search engine's organic search results. To get more traffic on your site, it must rank higher on search results. According to reports, organic traffic provides businesses with the strongest close rates and engagement. That's why you must utilize effective SEO tools and techniques to grasp your organic traffic.
Search Engine Marketing

The intention of Search Engine Marketing is the same as that of SEO but the only difference is SEM primarily involves paid online advertising through Google Ads. It uses both paid and organic search results to drive traffic on your site. Pay-Per-Click is one of its examples that allow businesses to get connected with potential customers and improve overall ROI.
Social Media Marketing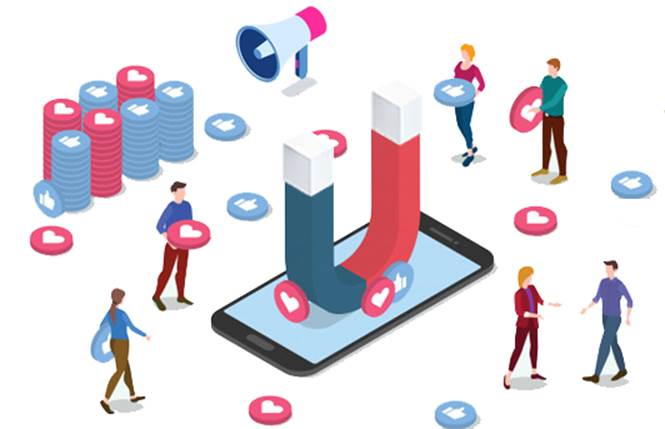 The role of Social Media in Digital Marketing is becoming more significant with each passing year. Around 97% of online adults are on social networking sites which means all of your potential customers are on social media. Hence, these are the best platforms for you to use to raise brand awareness, build a strong foundation, and grow your business.
Content Marketing

Content Marketing is a strategic marketing approach which is focused on creating and delivering relevant, unique, valuable, and consistent content to attract and retain a clear-defined set of audience. Content includes everything – blogs, white papers, articles, social posts, and case studies. These are the essential elements that will not only engage your audience but also help in gaining online visibility.
Web Design

As you are well aware, website design is a must for implementing an effective digital marketing strategy. You must have an attractive and well-optimized website to convert your traffic into potential customers. Well-optimized as in responsive, mobile-friendly including easy-to-use interface is needed to enhance user experience. Using a proper and well-functional website, you can drive traffic to your site and enhance your conversion ratio to a great extent.
Future of Digital Marketing

Even though the future is unpredictable, many digital marketing experts have made few educational guesses about the future of this industry. According to them, these are the few things that may happen in the near future:
Virtual Reality

Maybe today it is a rare thing but someday the whole world will turn upside down with this new technological advancement. And it will highly impact digital marketing as well. There will be an entirely new avenue for marketing and will serve as a new means of advertising and selling your products.
Live Streaming

Live video streams have been on trend lately but haven't become an integral part of marketing efforts yet. But soon, we may find businesses using live streaming to provide the audience with a real and organic perspective on their products and services. It will cause the audience to engage with the products and services on a natural level.
Voice Search Optimization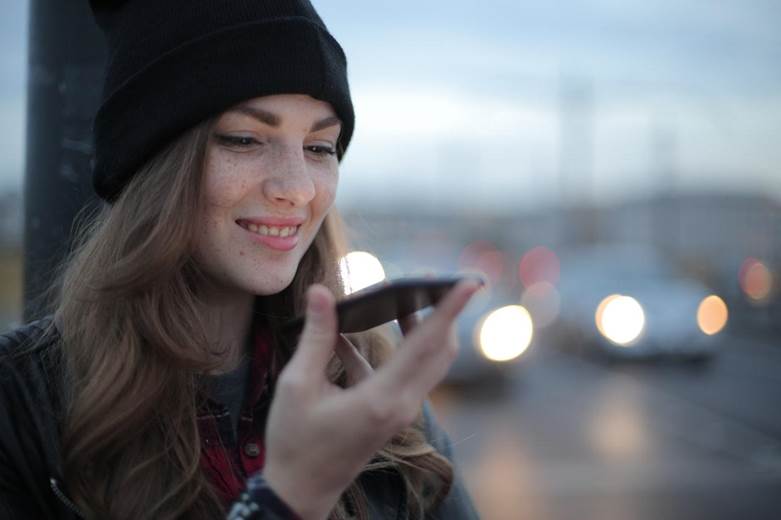 The popularity of voice search has been on the rise since the introduction of Siri, Alexa, and Google Assistant. In future days, we can expect more people speaking on their devices while searching for anything instead of typing. So, the marketers have to work on optimizing their sites from a voice search point of view.
The dominance of Artificial Intelligence

In a matter of a couple of years, we can imagine artificial intelligence automatically buying advertising space, dealing with clients, and programming collected data for running powerful ad campaigns. It will be an exciting time to be alive when a perfect mechanism will dominate the entire business dynamics.
Automated Influencer Marketing

Currently, brands are facing problems in finding the right person to serve as a brand's voice. But tomorrow, AI will solve these problems by performing influencer-brand affinity analyses to decide how suitable the influencer is for your brand.
In conclusion
Digital Marketing is in steady-state of transition. Thus, you as a business owner or digital marketing professional will have to constantly discover ways to keep up with the change. You will have to look out for the latest trends, algorithms, emerging platforms, and tactics to avoid being left behind in this cut-throat competition.

About Us: Digital Terai is the leading digital marketing agency in Nepal. Contact us for free digital marketing and SEO consultation. Call +977-9863992047 or let us know about your requirements at [email protected]