Make a Career in Digital Marketing
in Nepal
career-in-digital-marketing-in-nepal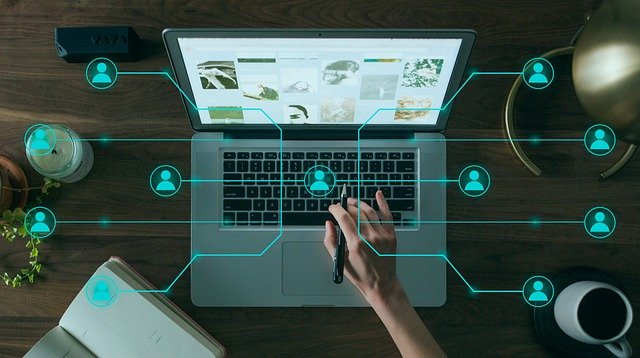 Make a Career in Digital Marketing in Nepal
by DigitalTerai | Nov 22, 2021 | Digital Marketing Blog |
With the huge growth of Digital Marketing globally, most people are looking to get into the field of digital marketing. And if you are one of them looking to make a career in digital marketing, you surely have come to the right place. Let's head further and get into every aspect for you to start your career in digital marketing.
Digital Marketing
Let us take you through Digital Marketing before we jump into the overall scope, career opportunities and the ultimate guide to kickstart your digital marketing journey.Digital marketing, also known as online marketing, is basically the promotion of brands and businesses online to connect them with potential customers over the internet. With the rise in internet users worldwide, Digital marketing is at its peak currently and doesn't seem to slow down anytime soon. This form of promotion includes email, social media and other web-based marketing/advertising and even SMS or text messages as marketing channels.
So now we have the basic idea of digital marketing, let's hop into the career opportunities available in Digital Marketing.
Why Digital Marketing?
So you might also be wondering, why digital marketing? Why should you get into digital marketing instead of any other field? Is Digital marketing a promising career for you to choose? Obviously, that decision is yours but let us move on to why or why not to make a career in digital marketing.
But if you want to get started in Digital Marketing, don't worry; it has plenty of room for tech and creative people. You don't have to stick to a certain topic or certain area to start. There are many fields in digital marketing you can get into. You don't need to learn every single skill available, just pick one or two that you think fits you the best and go on from there.
If you feel comfortable, you can then try to get better with other digital marketing skills as well. The field of digital marketing is ever-changing and moves on fast, so you probably don't have to worry about not being a good fit for it or not being able to learn new things. If you work in an agency with multiple clients, chances are you will never get bored with the always-changing trends and handling different types of clients is always interesting.
But there are other more reasons you want to indulge in the field of digital marketing.
Demand for Digital Skills
The demand for digital skills is always growing, especially in this age where the digital era is just at its booming stage. There is always higher demand in this field, and unlike other areas, you won't even necessarily need a degree to get started.
Stick to a couple of training, and you are good to go; everything from then on will all be about the game of experience.
Versatile
As we mentioned, you won't need to focus on one career path or one specialization. With all the available career paths, you don't have to stick to one, and you can always learn new skills while still building on the existing skills. With the huge learning opportunities, the digital marketing industry is very versatile for you to fit nicely into every aspect of it.
Creative
Not just versatile, digital marketing also has plenty of room for your creative freedom. You will also find yourself exploring your creativity in a day-to-day aspect, and it will always remain fun and engaging to find new ways to market products and build businesses.
Build a network
In the field of digital marketing, you shall constantly be exposed to newer things or will be exposed to newer people. Whether it's a newer client or a new campaign, you will always be meeting new people and building on a network or people. If you would like to build on a network and work with newer people frequently, digital marketing is definitely for you. But if you are also on the more introverted side, you can always choose to work behind the scenes with web work and writing.
Entry Level Jobs in Digital Marketing
Graphic Designer
So you probably have seen the marketing posts and designs from different social media handles; by working as a graphic designer, you will be primarily designing social media posts for various brands and also will be designing different banners, posters and even logos required for overall online marketing of a brand. You will be coordinating with the content/copywriter and marketing manager to produce designs for different brands.
Content/Copywriter
If you believe you are a wordsmith, content or copywriting would be a perfect job for you. Basically, every word in the marketing, promotions and other marketing campaigns would be yours, from different social media posts to even writing the whole website content and articles. But you also need to understand the difference between a content writer and a copywriter; as a content writer, you will mainly be involved in writing informative content like articles, blogs and other types of content. And as a copywriter, your main job is to bring in more sales through your word. You will need to write different marketing copies to bring in more leads and bring in more leads to the brand. You can also pick both writing styles, but you would be better off focusing and building skills in only one out of the two.
SEO(Search Engine Optimisation) Specialist
SEO is another exciting part of digital marketing. Have you ever google-searched something and gone to the 5th page to find something? No right? SEO or Search Engine Optimisation is done to make the website content appear in the top rank of Google Search so that more people click on it. There is no use if your website ranks on the 5th to 6th page; not many people will go through the website.
An SEO-friendly website ranks better in Google searches which help increase the traffic of the website for better awareness of the brand, and the brand also can run ads on its website to profit off of it. The better the website traffic, the better the revenue of the ads.
Web Designer
So, we recently talked about SEO helping the website rank in the website. But what website is a good website without looking visually appealing and user-friendly? A website should not just bring in more traffic. It should also be able to retain users, which is only possible with an excellent user-friendly website.
Social Media Manager
So, when you hear digital marketing, people mostly think about social media and ads, so social media management is also an essential skill in the digital marketing world. Social media management is all about managing social media handles of brands with the regular posting by proper social media strategy, plans and even might include everything about hashtags and correctly engaging with the customers.
Ads Specialist
Ads are also a vital part of digital marketing, organic results are necessary, but paid ads are also what helps in bringing in more leads to the businesses. Proper ads strategy, proper ads targeting also helps in getting better results and higher ROI. Digital ads might include Facebook & instagram ads, google ads, ads on websites, etc.
Email Marketer
Have you received different newsletters or emails convincing you to buy a product or informing you about various offers? Yes, that is how email marketing works, but if you do it incorrectly, it stays in spam, but if you do it correctly, you can convince people to buy your product or services.
Video Editor/Animator
Like graphic design, video editing or animation is also one of the required skills for digital marketing because not all marketing campaigns or promotions can run with just designs. You also need video or animation in some cases and also for video marketing. So, if you are fascinated by video content, video editing might be one of the skills you could learn.
Getting Started into Digital Marketing
So, now you probably have an idea about digital marketing and the scope of digital marketing. But how does one start their career? You might have been thinking about how one starts their digital marketing career in Nepal. So, let us take you through the initial steps to get you ready to make a career in digital marketing.
So while getting started, it would be better to start with training or courses available all over the internet, but like everything else, not every course is great. You will need to check out what fits your needs the best and the one that fits your budget. Start with free courses to get you prepped up with the basics, and then you can start investing in building your skills better.
Free Courses to Learn Digital Marketing
Google Digital Marketing Courses
SEMRUSH Academy
HubSpot Online Marketing Courses
Copyblogger Online Marketing Course
Inbound Digital Marketing Course Plus Official Certification
Facebook Blueprint
Alison Free Diploma in E-Business
Paid Courses to Learn Digital Marketing
Udemy Digital Marketing Course
Simplilearn Digital Marketing Specialist
Udacity Digital Marketing Course
Digital Marketing Course Bundle by ClickMinded
Learning through training or different courses is just a little push to start your digital marketing, but after the training is when the real journey begins.So, after learning about a marketing skill, where do you go next?
Internship in an Agency
The most you will learn about digital marketing is if you work in an environment with people full of marketing and branding backgrounds and Digital marketing agency is a perfect place for you to grow. You shall meet different people from content, SEO, Designing, Social Media Marketing, ads and different backgrounds, who can help you polish your skills and give you the idea for your future ahead. Without thinking much, grab that internship and go out there in the battleground, go and learn from the digital marketing experts while still getting paid.
Get a Job or Start Freelancing
After you feel you are ready to start moving forward after the internship, there are two ways you could choose, get a job or start freelancing or maybe even both.
You could get a job in the same agency after your internship ends, or you could get a job in an agency or any company relevant to your skill. Getting a job will help you learn from your coworkers and build your way up.
But with a job, you might lack the freedom and flexibility, which might get frustrating at times. This is the reason why many people switch to freelancing and quit their job to seek freedom and flexibility. With freelancing, your initial couple of months might get hard getting clients and finding work, but things get easier once you get the hang of it. You can also build a personal brand through your social media for clients to find you instead of you finding out clients.
Another great idea is to do both, get a job and start freelancing. In this way, you can see what works the best for you. Getting a job will help you learn through your coworkers, and also, doing freelancing on the side will make your freelancing journey much easier as you still have a job and the stress of not finding a client won't be there much, and you will still be earning some extra cash. If you want to stick to freelancing in the future, doing both a job and freelancing gigs will help as the job will help you grow your career and learn while you can slowly work your way up in freelancing by slowly accumulating long-term clients.
Making a career out of Digital Marketing is excellent, you can make the most out of what you love doing and grow along with the digital marketing industry. Currently, the industry is still young, buckle up and give it your all.
We covered all the necessary steps for one to start their career in digital marketing including the scope, career opportunities, available courses and how you can step your way into the digital marketing industry. If you find this article helpful, make sure you don't forget to share it and help those who want to make digital marketing their future.